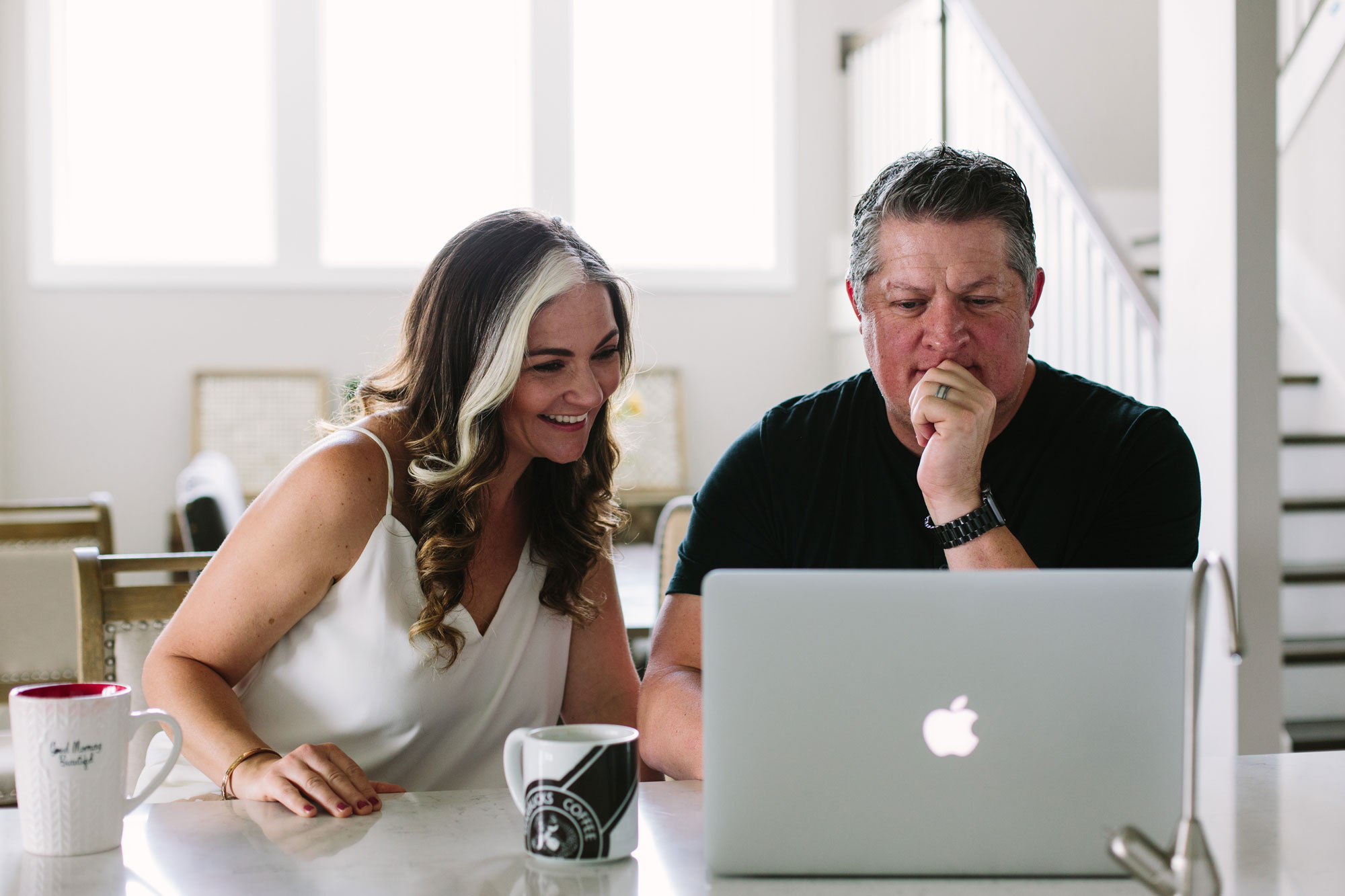 Derk Cheetwood spent most of his career working in Hollywood. The Ohio native stumbled into show business after hanging out on a TV set to support one of his friends. From there, he got small parts in movies before landing a role as Max Giambetti on General Hospital—a role he played for 17 years. After acting for several years, he began to explore franchising, and today he's a top franchisee at New Again Houses.
Founded in 2008, New Again Houses buys, remodels and sells houses. The company began franchising in 2019 and now has 32 units in 17 different states. Franchise Business Review named the brand to both its 2022 Top Low-Cost and Top Recession-Proof Franchise lists.
After marrying his wife, Cari Costner (niece of actor Kevin Costner), and moving to Nashville, TN, Cheetwood started thinking about his next career move. The flights between Nashville and Hollywood were eating up a lot of his time, and he knew he wanted a job that would allow him to be home for his family.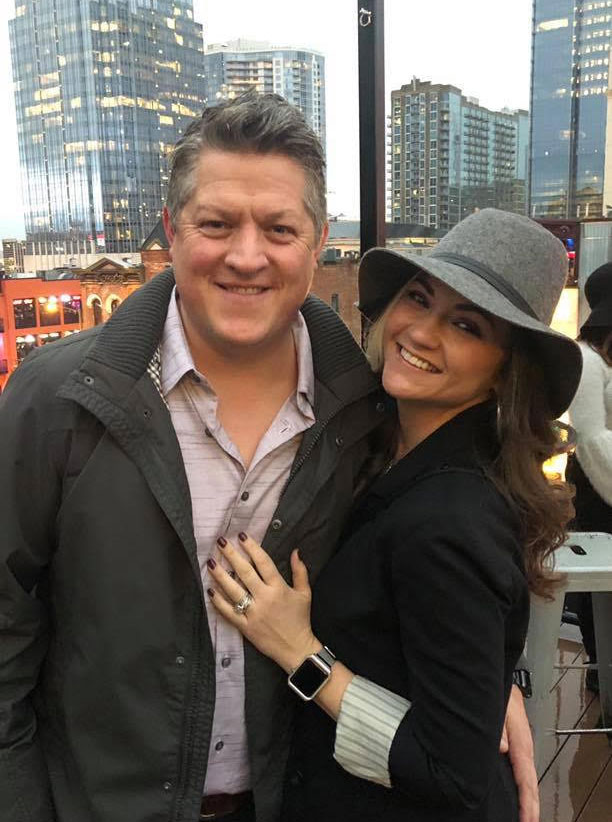 Cheetwood said, "I thought, 'Nobody cares about my acting background in the world of business. What else could I be good at? Where should we devote our energy?"
Cheetwood's father had been a contractor and Cheetwood had flipped a couple of houses in Los Angeles. He had also dabbled in digital marketing and lead generation for a number of companies. When he began exploring house flipping franchises, he found an article about Matt Lavinder, president of New Again Houses, and he was intrigued. Cheetwood liked the brand's product as well as their marketing strategy, and he reached out to learn more from Lavinder and other members of the executive team. From there, he was convinced that New Again Houses would be an ideal fit, and he took the leap.
"When you're in the basement, you don't have too far to fall," he said. "It was a minimal investment and I had seen the technology and the metrics New Again Houses had developed on the backside. I could tell it was a very successful business."
Now in his third year of business, Cheetwood and his wife together own Nashwood Real Estate, which covers the territory of Bristol TN, on the VA/TN border. Between year one and year two, their business doubled. To date, Nashwood Real Estate has flipped more than 40 houses.
"Money isn't everything, but I didn't want a cap on what I could do. I love the fact that success is really in our control," he said. "We have a great contractor and, because the whole ecosystem is nurtured, you never run out of houses to flip."
Advice for Prospective Franchisees
Cheetwood describes himself as a natural hustler. "In the acting world, you never know where your next dollar will come from," he said. "Franchising is similar; so you need to roll up your shirtsleeves and be ready for hard work."
"In today's gig economy, more people want to take control of their lives. Opening any business comes with some risk," he said.
"You need to ask yourself; What resonates with you? Do you understand what you truly want? Do you have an income goal?"
"It's important to look hard at the franchise you're considering buying into. There are big differences between brands in the same sectors," Cheetwood said, "and it's important to understand what support you can expect, both from the corporate office and fellow franchisees."
"Successful franchisees all share the same common denominator: they trust the brand and follow the system," Cheetwood said. "It's also important to understand your numbers and keep your pipeline flowing. Success is always determined by your own ability to keep everything healthy in your ecosystem."
Cari, who also worked as an actress, earned her real estate license and helps with interior design – making Nashwood Real Estate a family business. Having a career that gave them an opportunity to work together also factored into Cheetwood's decision to invest in New Again Houses.
"You can work for yourself, but you have the support of a company," Cheetwood said. "They have the structure and the lending capability to help you be successful. The only way you can win is if you are doing it at a scale."
Unlocking the Door to Franchise Ownership
"New Again Houses deliberately keeps its initial investments low," said Matt Lavinder, president of New Again Houses. Start-up costs range between $86,500 and $167,500, and royalties are just 2.5% of sales. Cheetwood initially split the franchise with a business partner, which made investing affordable.
"We don't have a national marketing fund, our overhead is low, and every marketing dollar is spent locally," Lavinder said.
"Each franchisee enjoys a protected regional territory, creating a supportive team atmosphere. At the same time, franchise owners don't cannibalize one another because they aren't in competition. The corporate office spends its resources targeting properties to buy and building out its support systems," he said.
In addition, the corporate location still flips houses and serves as a laboratory, trying out different approaches it then rolls out across the system. Like Cheetwood, Lavinder himself had also made a big career shift before launching New Again Houses, having worked as a college history professor and soccer coach. He understands what it means to switch to franchising.
"I enjoyed coaching and felt like I needed to be building something, so I started building this business on the side," he said. "I don't necessarily have a passion for flipping houses, but I do have a passion for building a business to flip houses."
"Although the housing market is currently in a boom period, which makes purchasing homes more challenging, every cycle has its own challenges," Lavinder said. "Home buying and selling is fairly recession resistant. Right now, it's harder to buy but easier to sell. However, real estate falls into several niches, and New Again Houses looks at purchasing properties that allow for a number of exit strategies—including renting."
"That's why it's important to stay lean and limit overhead to stay flexible," he said. "We envision our business model as a jet ski, not a yacht."
Lavinder urges prospective franchisees to think about the product they're investing in beyond the concept. After all, you're going to be spending a lot of time building it.
"It has to match who you are and what kind of lifestyle you want to have," he said.