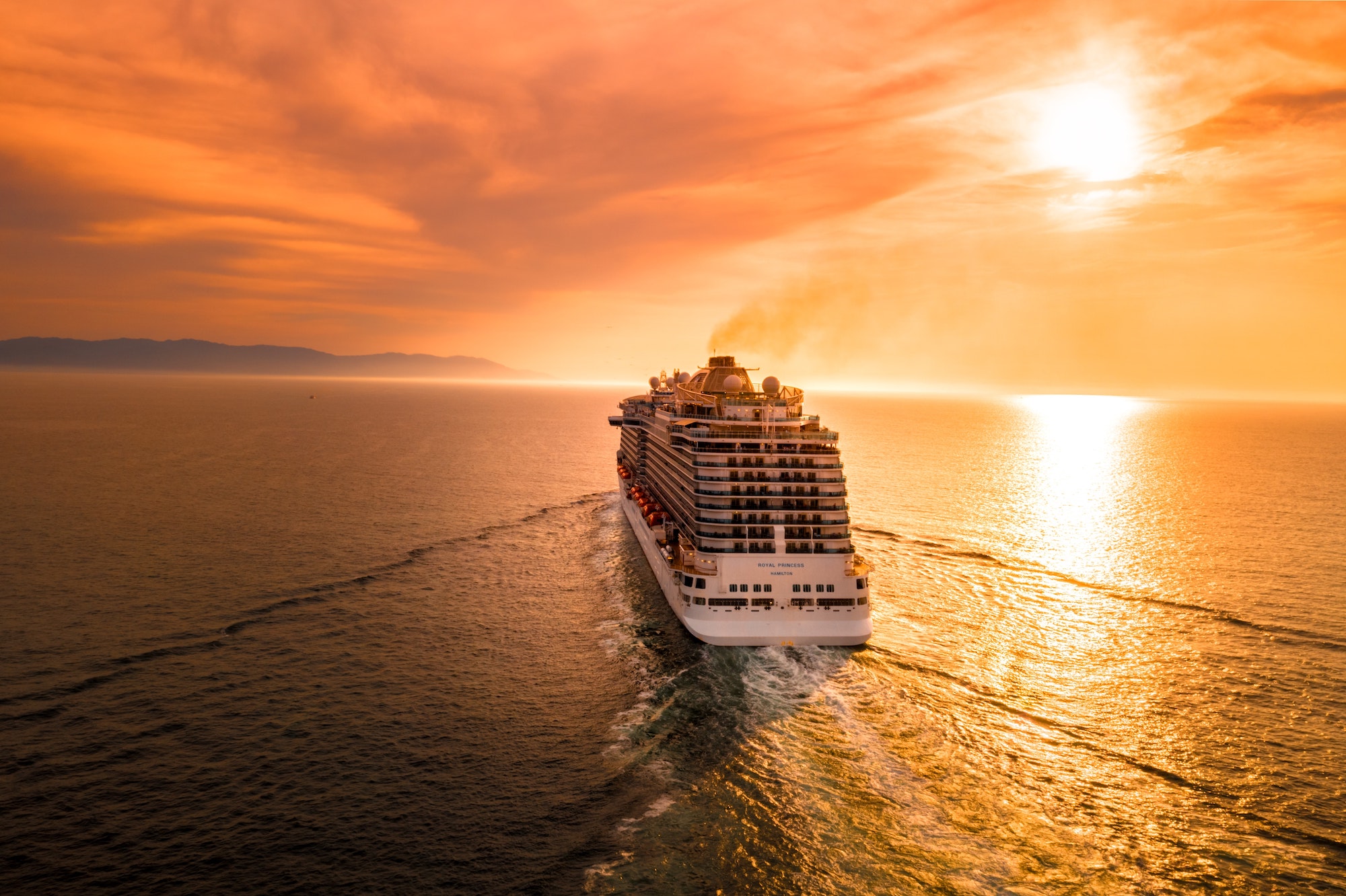 By the end of March 2020, travel halted due to the coronavirus pandemic. As flights were grounded and borders closed, many travelers were forced to cancel or reschedule upcoming trips they had planned months ago—and some were stuck abroad or at sea anxious to get home safely. Those vacationers who booked with travel agents fared better overall, said Michelle Fee, founder, and chief executive officer of Cruise Planners.
"Our travel advisors worked around the clock to help their clients. For any clients who were actively traveling when the bans went into effect, our advisors worked quickly to secure them travel home," Fee said. "And for clients with upcoming trips, our advisors fought to protect their customers' travel investments and help them understand all the options available to them—whether that meant requesting a refund or rescheduling with a future travel credit."
The Coral Springs, Florida-based Cruise Planners, an American Express Travel Representative, has 2,800 franchises throughout the United States . Named one of the top 200 franchise opportunities for 2020 by Franchise Business Review, Cruise Planners is a home-based travel business offering all types of travel such as cruises, guided land tours, all-inclusive resort vacations, hotels and more to customers. Its nationwide network of home-based travel agents enjoys open territories and can sell travel to anyone in United States.
While travel sales slowed down during the pandemic, as restrictions begin to ease, there will be a huge amount of pent up demand and customers will increasingly seek experts to help them navigate the new travel landscape in the upcoming months. This is why now is a great time to get into the travel business, Fee said.
"We have always known the value of our agents, and this crisis has amplified that value to a lot of people," Fee said. "Those who may have found themselves stuck on the phone for seven hours with a travel supplier or online travel agency trying to understand their options and request refunds—they will not want to go through that experience again. They'll need help navigating uncertainty and they'll want to know that their travel investment is well-protected."
Discover a Job that Ignites Your Passion
Although travel is likely to change in the upcoming months, Americans are excited to explore again—whether at sea or closer to home in the US. Donna Boyer, of Houston, Texas, first joined Cruise Planners in 2016. Prior to that she had worked in public affairs for a major oil company and moonlighted as a customer care representative for Continental Airlines for the flight benefits. She discovered Cruise Planners while browsing websites. After viewing a Cruise Planners webinar, within a week, Boyer flew to Florida to meet the team. After she returned, she retired from her job at the oil company. Today, she books group trips, weddings, and cruises all over the world. She's also traveled to five continents, all 50 states, and experienced a safari in Kenya.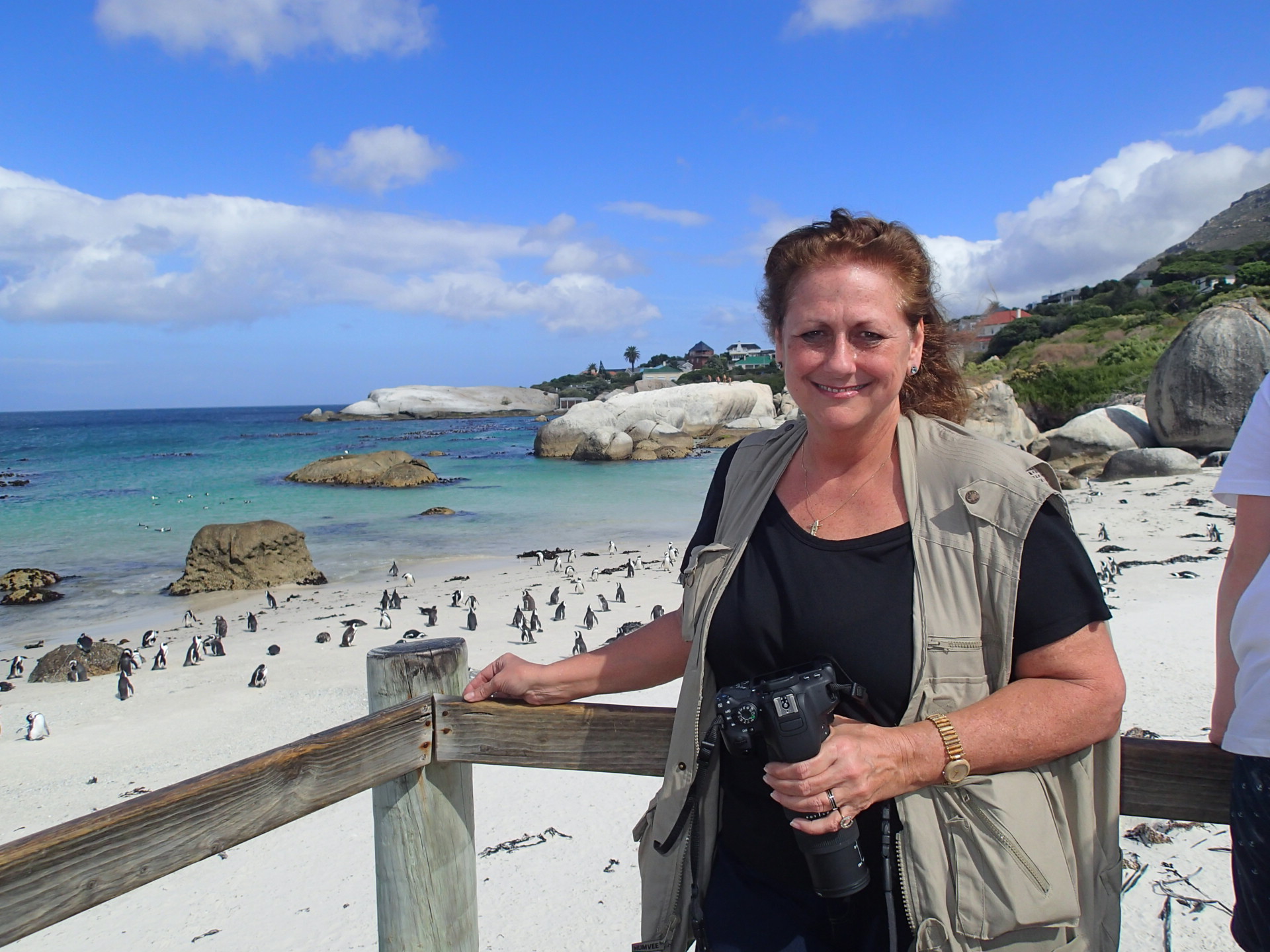 "I don't think I'd be a top producing travel advisor without Cruise Planners' support," she said. "All the training and the opportunities we get is amazing. Even when just starting out with a travel supplier, when they hear I'm with Cruise Planners, it creates immediate respect because they are such a well-respected company."
While Boyer helped nervous travelers get refunds and future cruise credits this spring, she secured them excellent deals for later this year and next year and continues to serve as a resource for customers interested in learning what to expect next.
"I have three big trips booked in Europe later this year – Paris and Normandy in September, Greece in September, and Iceland in November," she said. "We are all watching to see what happens."
Boyer enjoys explaining to travelers what tourism might look like post-COVID-19. Travelers should understand that they will need to pre-plan as they never have before—again highlighting the value of travel agents who have the right information at their fingertips.
"Places are going to be limiting people such as in the national parks and the amusement parks—you need reservations. You won't be able to just walk into Disney now," she said. "At Yellowstone, they are cutting down on the number of people they are allowing into the park. It's fabulous for those who plan their visit, because they aren't going to be in nose-to-nose traffic going through those trails. If you visit the Eiffel Tower or the Louvre, you are actually going to be able to get a picture without a million people in it."
If you have a passion for travel, love to do research and design itineraries, "you should put 100% into this and do it," Boyer said.
Complement an Existing Business
Richard Morris and his wife Kristin have owned and operated a Cruise Planners franchise since 2014. Unlike most Cruise Planners agencies, which are home-based, the couple operates their franchise out of an office building that's also home to Morris's independent insurance business. Today, the Morrises are top producers, but before they bought their Cruise Planners franchise, they had never traveled extensively outside of the United States.
Like Boyer, Morris found Cruise Planners on the internet, thanks to a banner ad that popped up. He thought a travel agency would be a perfect complement to his insurance business—and a way for Kristin to leave her full-time nursing job and join him in the business. In February 2019, she was able to join him at the office full-time.
"I thought this goes well with the insurance company and we want to travel more as a couple anyway," Morris said. "It's been a great addition and we were right."
From escorted tours to river cruises to all-inclusive resorts, the couple helps individuals and groups design their perfect vacation. Morris said speaking personally with a travel professional makes them feel more at ease about spending $10,000 to $15,000 on a once-in-a-lifetime trip.
"When people are spending that much on a trip, it's hard hitting the button on the computer to make that final purchase," he said. "They want someone to affirm what they are doing is correct."
Like other agents this spring, Morris said he and his wife spent up to seven hours on hold on behalf of their customers. They were able to step in and get refunds or vacation credit for their customers. Cruise Planners not only helped support them during the pandemic, but the company has allowed them to grow their business over the past six years, Morris said. In fact, the couple had a goal of booking $2.5 million in new sales this year and has an overall goal of booking $10 million, ultimately.
"In a franchise model, they've worked out all of the processes and systems ahead of time. If you follow their system, do additional marketing and events, you'll succeed in that system," he said. "People don't realize how expensive some of that stuff—like a web site, for example, can be."
When Morris first launched his franchise, he knew nothing about the various cruise lines. He spent the first several months learning everything he needed to know about the travel industry—something he suggests new franchisees with Cruise Planners do when they join.
"While it's a down time now, it's a perfect time to get your training and studying done while you aren't faced with dealing with new clients," he said. "Also, there are going to be a lot of people leaving the industry. If you have a sales or marketing background, you can take some market share during this time as there will be a surge in travel bookings once a vaccine is discovered and readily available. At the same time, marketing costs have come down as so much is done digitally."
The best part about being a Cruise Planners agent is helping people fulfill their bucket lists. One of Morris's clients recently re-booked a cruise to Alaska and plans to take a cruise to Hawaii next year, hoping to visit Pearl Harbor, where his grandfather was stationed at the time of the bombing.
"Helping people fulfill these lifelong dreams and desires—that's exciting," Morris said. "I love hearing the stories from clients who've come back."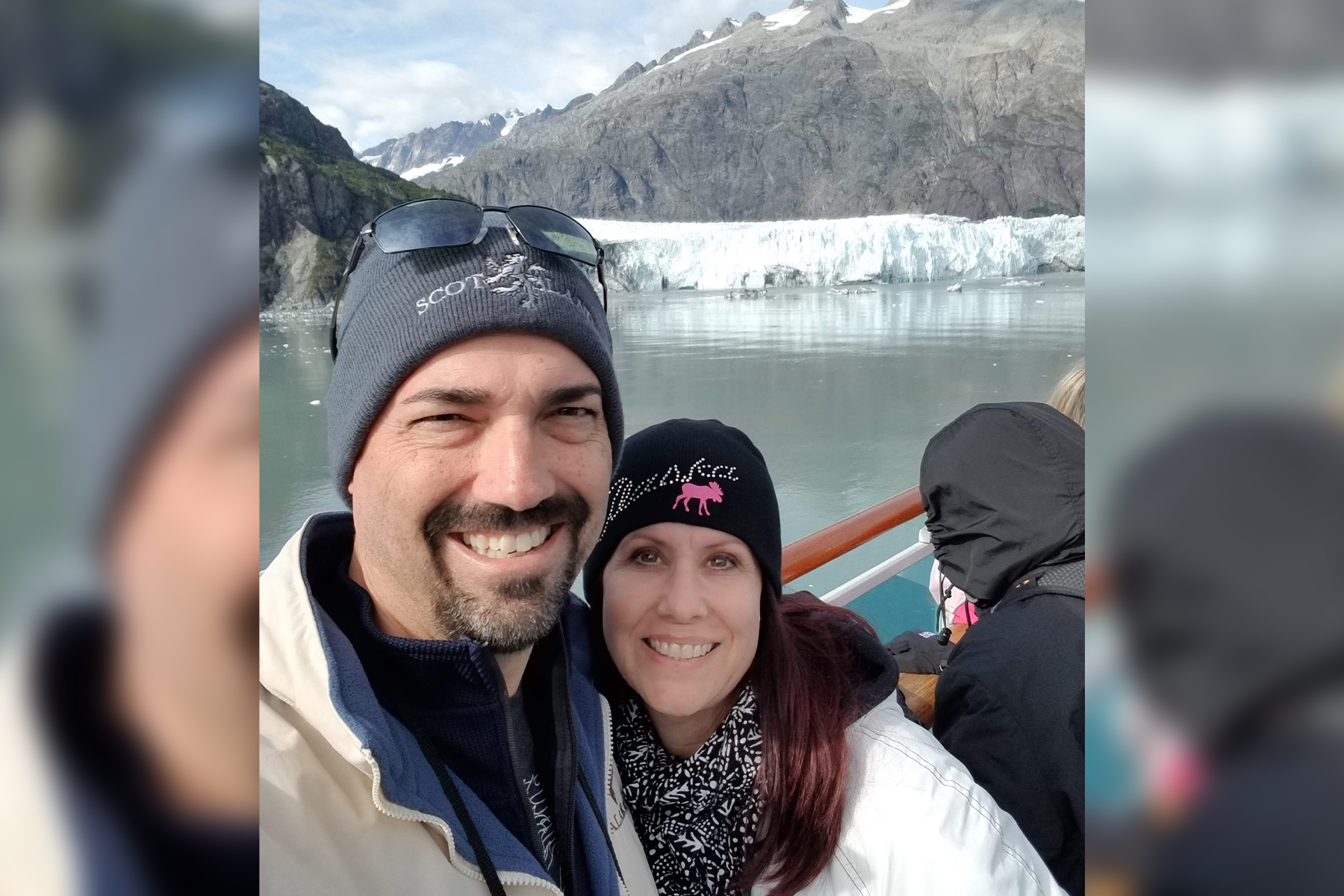 Support from Experts with Years of Travel Experience
Fee founded Cruise Planners in 1994 with two other agents. Today, the executive team has combined over 140 years of experience in the travel industry. The company has also developed proprietary technology tools that allow their agents to book travel, participate in turnkey marketing programs and have access to personal training. Because they don't sell travel themselves, the corporate team's main priority continues to be focused on the success of its agents.
This spring was no exception. The corporate team worked tirelessly advocating on their agents' behalf to receive timely commissions from travel suppliers, created communication tools to provide real-time updates on cancelations and refunds, provided assistance with governmental loans and PPP funds, and coached agents on how to adjust their marketing messaging and respond to clients' concerns.
"With the COVID outbreak we were able to build tools on the fly to help our agents. For example, we developed a custom tool that would track future cruise credits so our agents could help their clients book when the time was right," Fee said.
Why Now is the Right Time to Invest in a Travel Franchise
While travel numbers may be down, Cruise Planners knows from previous economic cycles that travel is resilient. After 9/11, the 2008-2009 recession, and the H1N1 virus, the demand for travel never went away, Fee said.
"At the same time, demand for travel advisors is growing as people are seeing the value of a travel advisor now more than ever," she said.
Businesses are not able to get up and running overnight either. Fee said that now is the time new agents can get training, certifications, build partnerships, and develop a go-to-market strategy that works for them.
"If you start now, you'll be in a great position to capitalize on the surge of travel that will inevitably come," she said.
Whether you are a stay at home parent, a former corporate executive, or retiree, Cruise Planners welcomes anyone passionate about travel – no matter what your background.
"The great thing about Cruise Planners is that we supply you with the tools, education, training, and technology to establish and grow a business," Fee said.
Why Choose Cruise Planners?
Beyond its affiliation with American Express Travel and the advanced technology tools it provides its agents, Cruise Planners invests heavily in coaching and training. The initial franchisee training includes a six day in-person training in Fort Lauderdale. (While trainings right now are currently remote, Cruise Planners does intend to resume in-person sessions starting in August.) The company also offers hundreds of hours of on-demand online training through its "Cruisitude Academy," in addition to 6 to 8 live webinars each week, Fee said.
Each agent gets his or her own business development coach to help with goal setting, marketing plans, events and more.
"At the beginning, they work with you to establish a business foundation and learn all of the tools. As you progress, your coach really takes on the role of strategic partner to help you get your business to the next level—whether that's developing marketing plans or strategies to build sales," Fee said. "Every business development coach works to build a personal relationship with their advisors."
Building a positive culture through diversity and inclusion has also been a part of Cruise Planners' DNA from the beginning—Cruise Planners aims to create a sense of belonging for everyone.
"Cruise Planners' corporate office and nationwide franchise network reflects different races, colors, ages, religions, genders, LGBTQ+ and abilities," Fee said. "Our diverse team is committed to promoting inclusion, acceptance, and understanding of diversity—which allows Cruise Planners to continue adapting and remaining agile."
Are You Ready to Explore?
Becoming a Cruise Planners business owner is within reach for most people; and since it is one of the lowest cost franchises you can invest in, you only need as little as $10,995 in cash to get started. Cruise Planners also offers several discounts for military, first responders, existing travel professionals and others. If you have an entrepreneurial spirit and think you'd enjoy helping people navigate the new world of travel, Cruise Planners could be right for you.
For more information about franchising with Cruise Planners you may call (888) 582-2150 or visit cruiseplannersfranchise.com.