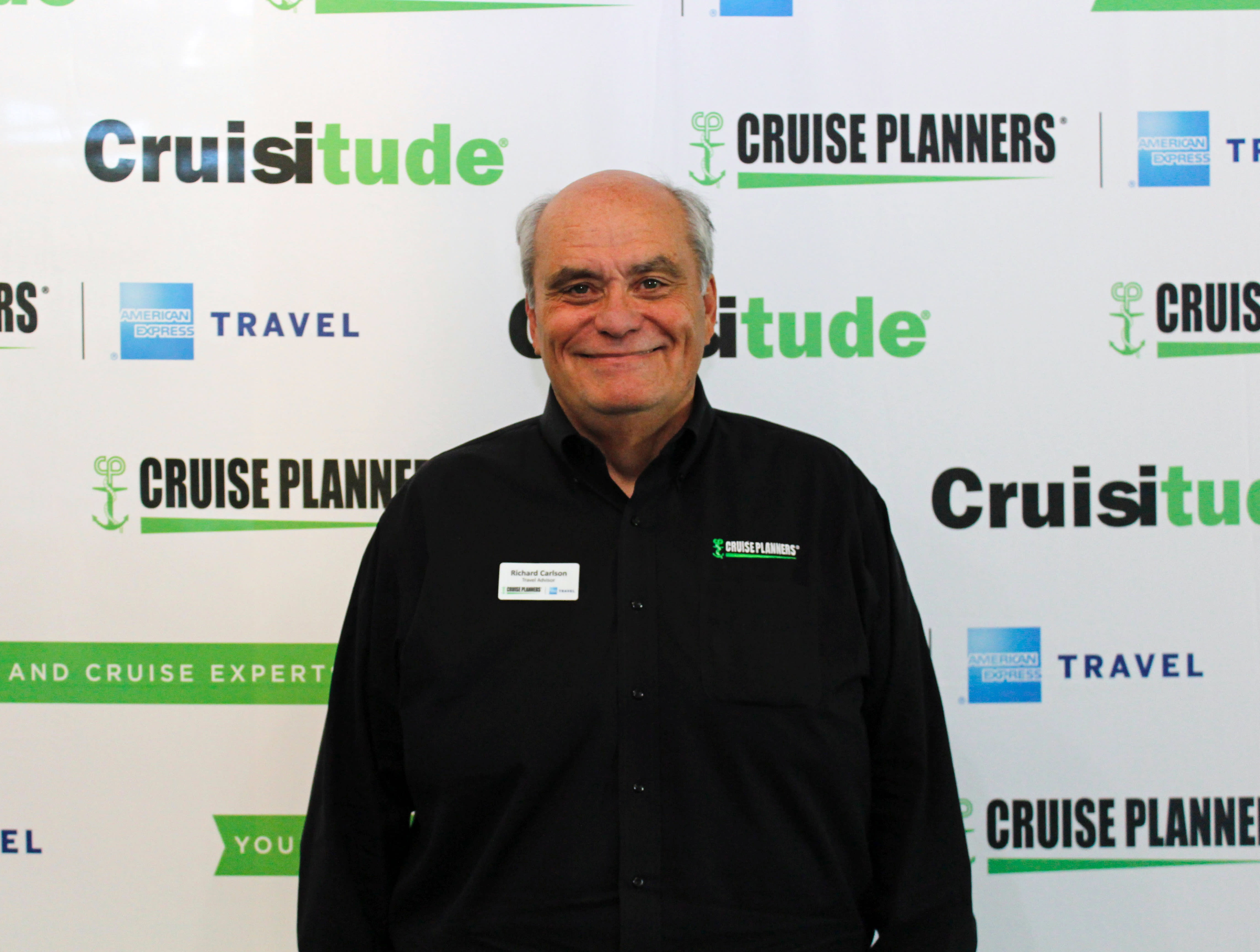 Rick Carlson owns a Cruise Planners franchise that he bought in 2000. Rick sat down with Franchise Business Review to chat about his experience with the Cruise Planners brand.
What was it about the franchise model and or leadership that led you to purchase it?
When I purchased the franchise, what stood out for me was the fact that the leadership team was made up of travel agents. They knew how to walk it, not just talk it. I felt a tremendous investment from the team in helping me be successful, and now, 18 years later, I still have the same feeling. I can honestly say the leadership team cares about my success, helps me celebrate it and is there when I need them. That makes all the difference! If I were making this decision even now, I would purchase Cruise Planners. It is leadership, exceptional marketing and technology support and name recognition that sets the standard in my opinion.
What type of business experience, education, and/or skills did you have prior to becoming a franchisee that you have found particularly helpful?
I had no prior travel experience other than my personal travel experiences. My formal education, including my Ph.D., provided me insight into business, marketing and customer service. Customer service is key in any business and as a new franchise owner, you need to develop a standard for the level of service you are going to provide your clients. What is going to separate you from other travel agents and agencies?
What do you like most about your job?
Making vacation dreams come true for my clients! It is that simple. When someone calls you from their vacation to let you know what a great time they are having and to thank you — it makes your day. And to be honest, to see how the business has grown the way it has is also very motivating and rewarding as well. I can help people have the vacation they always wanted and also make a nice living from it.
What advice do you have for prospective franchise buyers? What do you wish you had known prior to going into franchising?
I knew that a franchise was going to support me and my business, and I welcomed the opportunity. I think for some it is understanding exactly what the franchise means regarding territories and responsibilities. The experience can be fun, but it is work and not a hobby. You need to have a passion for what you are doing and be willing to invest in your business to make it grow.
If you'd like to learn more about Cruise Planners franchise opportunities call 888-582-2150 or visit www.cruiseplannersfranchise.com/travel-professionals