Kona Ice
Total Startup Investment
$124,750 - $147,550
Net Worth Required
$25,000
US/Canada Franchise Units
1151
Franchise Owner Reviews
Reviewed by 387 franchise owners (72% of owners)
Verified Kona Ice Franchise Owner Reviews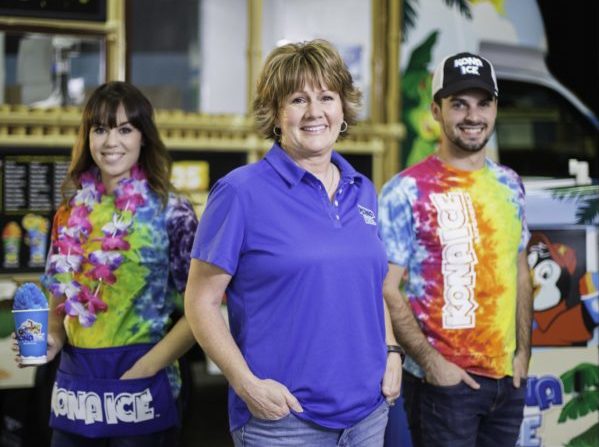 Steve, Overall Brand Rating: 99 FSI
Single Unit Owner, Large Market (250,000-499,999 population)
"The franchisee community of Kona is made up of the best people. Not just good business people, but genuinely NICE people, who care about each other." - Steve, Kona Ice Franchise Owner
Russell, Overall Brand Rating: 97 FSI
Multi-Unit Owner, Small Market (50,000-99,999) and Medium Market (100,000 - 249,000)
"Tony [Lamb] lives the values he talks about. I trust him completely. If there was something the brand could do to improve my ROI as a franchisee it would be to partner with national PTA organizations to get greater exposure with schools. Also, partner with national companies (Walmart, etc) to provide more opportunities for our trucks to be allowed to park in their lots and set up fixed locations." - Russell, Kona Ice Franchise Owner
Frances, Overall Brand Rating: 96 FSI
Multi-Unit Owner, (50,000-99,999)
"I think senior manegement is wonderful. They know the struggles of the business, because most of them are running their own franchises. I love this idea! When they speak, I shut up and listen. Because they know what they are talking about." - Frances, Kona Ice Franchsie Owner 
Lisa, Overall Brand Rating: 94 FSI
Single Unit Owner, Very Small Market (Under 50,000)
"The franchise system is like no other that we have researched. As a business owner in other areas, we have not been able to poke holes in the business model for Kona and the relationship with corporate has been one of caring and community." - Lisa, Kona Ice Franchise Owner
Kona Ice Expert Review

With an emphasis on franchisee satisfaction and giving back, the brand has witnessed explosive growth and success over the last decade. Today, Kona Ice has more than 1,000 trucks rolling across the nation, an impressive feat for a brand that began in 2007 with its first truck in Boone County, Kentucky. 
Not only has Kona Ice consistently ranked as a top franchise on FBR's "Top Franchises List," Tony Lamb, founder and CEO says that several franchisees have brought in over $1 million in annual sales.  Their charitable contributions are equally impressive; to date, the chain has raised more than $50 million for local charities. 
Kona Ice may be an appealing franchise opportunity for those looking to enter the food and beverage space without a massive investment. The tradeoff is that you'll be primarily selling one product: shaved ice. If you don't mind a limited product set and you're ok with staying mobile, Kona Ice is a great franchise brand that has been rated highly year after year by the franchisees that own it. Franchisees are especially happy with the Kona Ice community and corporate leadership. 
Our Bottom Line: If you are looking for an affordable food franchise on wheels, with strong leadership, a priority on philanthropy and highly satisfied franchisees, Kona Ice may be for you. 
Kona Ice Franchisee Profile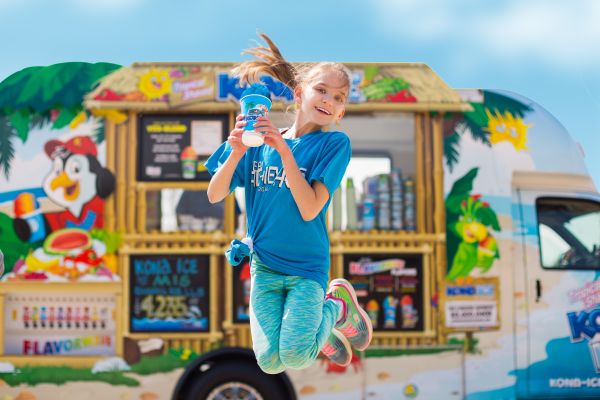 Tenure: 71% of Kona Ice owners have been open and operating 5 years or less (30% - less than 2 years, 41% - 2-5 years)
Units/Territories: 64% of Kona Ice owner own/run multiple units/territories
Location: 48% of Kona Ice owners are located in the South
Market Size: 38% of Kona Ice owners operate in markets with 100,000 – 249,999 population (Medium Market)
Work Hours: The majority of Kona Ice owners work 30+ hours/week
Work Weekends: 83% of Kona Ice owners state "they almost always work weekends"
Flexibility: 66% of Kona Ice owners state their work schedule is flexible to very flexible
Work-Life Balance: 53% of Kona Ice owners say they have a balanced work-life
Age Group: 68% of Kona Ice owners are 45 years or older
Sex: 50% of the respondents to our FBR survey are male
Awards & Recognition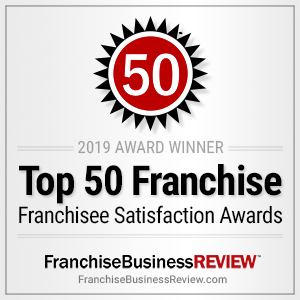 Kona Ice has been recognized for their high franchisee satisfaction year after year, being named to several FBR Top lists including:
- Number one on the annual Top 200 Franchises (2014, 2016-2019)
- Top Innovative Franchise (2017-2018)
- Top Food Franchise (2013-2018)
- Top Low-Cost Franchise (2013)
- Top Franchise for Veterans (2014-2018)
- Top Emerging Franchise (2018)
- Top Multi-Unit Franchise (2014, 2017)
- Top Franchise for Women (2017-2018)
- Top Franchise Leader (2017-2018)
Next Steps
Request more information from Kona Ice.
Download the franchisee satisfaction report on Kona Ice absolutely free