In 1996, Chad Mussmon was fresh out of college with a brand new elementary education degree. Looking for an experience that would help him build his resume and launch a career in teaching, Chad began working at The Little Gym. Quickly inspired by the company's philosophy and business model, Chad soon found himself on a new path; the path of franchise ownership.
Today, Chad is The Little Gym's largest single operator in the country with seven locations. But he says it's not the financial success that is the best part of being involved with the franchise. "I would say it is a franchise that has rewarded me not only financially, but with fulfillment. I really think we make a difference on a daily basis for a lot of children throughout the world and I don't know if I would get that from another concept."
Chad Mussmon's story is just one of thousands that illustrate the impact franchising can have on both the individual franchisee and the greater community. It's a point not often highlighted, but the story is common: Many franchisees enter into business looking for not only financial stability, but a sense of purpose as well.
"If you talk to many of our franchise owners, you'll hear a theme of 'purpose' and 'fulfillment' derived from helping others." said Terri McCulloch, VP of Business Development at Any Lab Test Now. "Our combined advocacy for what we do strengthens our system and brand as a whole."
Glory Gallucci, multi-unit franchisee of Any Lab Test Now, explained that when she began researching the franchise, she was at first intrigued by the concept, which offers direct access testing for consumers to perform their own lab work. She quickly became convinced that this business would offer her the opportunity to both "feed my entrepreneurial spirit and also provide an outlet to really make a difference in people's lives."
Over the past 18 months, we have surveyed over 30,000 franchisees to find out exactly how satisfied they are with their franchise business. We've researched hundreds of different brands and our Top Franchises list this year represents the best of the best that franchising has to offer.
Thanks to the hundreds of best-in-class franchise brands that prioritize giving back and doing good in the community, like so many of those represented on this year's Top Franchises list, franchisees are able to realize their dream of a lucrative and rewarding career.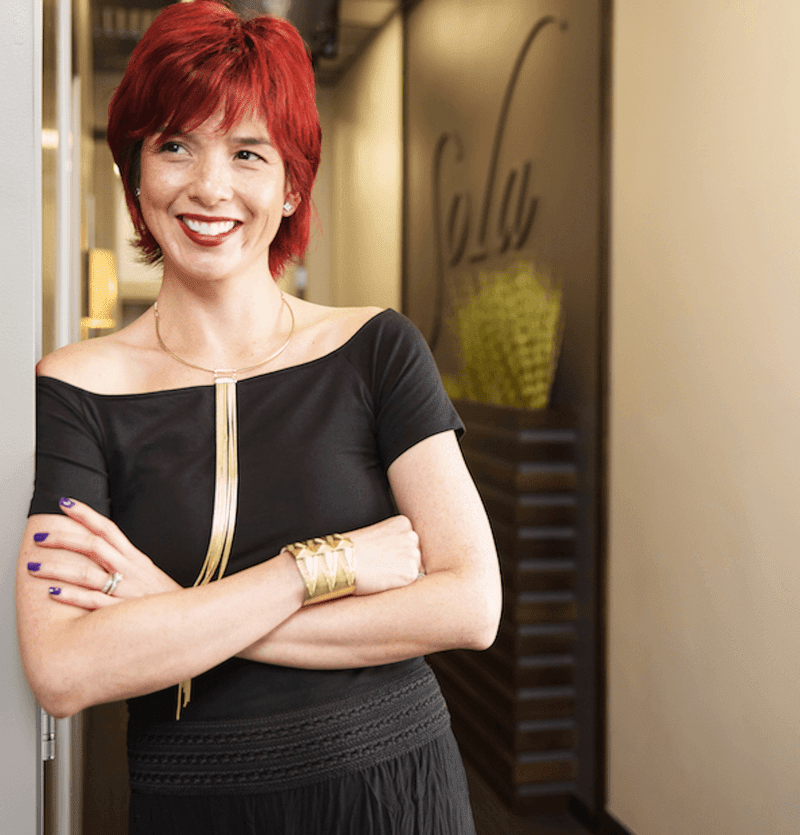 Making a Living, Making a Life: The Giving Attitude
Winston Churchill famously said, "We make a living by what we get; we make a life by what we give." For many franchises on this year's list, giving is an integral part of their brand. As Kona Ice, who ranked in the number one spot for the third consecutive year, says "We are committed to giving back to our communities. It's not an afterthought, it is who we are." Each year, Kona Ice gives back millions of dollars to local communities through their GiveBack programs like Cans for Kona, Kona Days, and Team Up.
Wild Birds Unlimited, who placed second on this year's Top 200, developed a conservation fund, Pathways to Nature. This fund supports education, conservation and wildlife viewing projects at wildlife refuges, parks, sanctuaries and nature conservancies throughout North America.
Kona Ice and Wild Birds Unlimited are not alone in their efforts. OxiFresh Carpet Cleaning has partnered with Water.org and saved 35 million gallons of water since 2006; Jason's Deli has helped to raise over $960,000 for cancer research since 2017; and the Ms. Molly Foundation, by Molly Maid, has raised over $2.8 million for domestic violence assistance.
Other franchises, such as Visiting Angels and FirstLight Home Care, make a difference every day, through the services they provide to seniors or those facing debilitating conditions.
Online Trading Academy, which offers trader education for every need and experience level, is a Certified B Corporation (B-Labs), which designates them as one of only 2,700 companies in the world that can demonstrate that they are a force for good in the world while being a for-profit entity. "We are very proud of that designation because it reflects who we are and our love for humanity," said Gene Longobardi, Chief Operating Officer.
Simon Chen, CEO of ERA Real Estate, explained that they attribute the success of the ERA networks, in part, "to the commitments made by each franchisee in giving back to the local communities in which they operate."
This altruistic attitude might be part of the reason that these brands are rated so highly by the franchisees who own them. And that's good news for everyone involved, not just the charitable recipients. According to certain studies, giving is not only a nice thing to do, it also may make us happier.
Over at The Little Gym, Alex Bingham, president & CEO, explained that their success is a direct result of their giving attitude. "What makes The Little Gym successful is heart," he said. "It's wanting to give back to kids and their communities. The vast majority of our franchisees were once customers at a local gym. They have seen the impact that the program has on kids and want to then bring that to their neighboring communities or new communities. We strive to partner with our franchisees in that mission because it's an approach that we have found leads to a high level of satisfaction."
Ting and Kathie Oh, franchisees of FYZICAL Therapy and Balance Centers in the Hazleton, PA area, recently sponsored a youth football team by purchasing concussion protection for every football player on that team. "When you talk about changing lives, it's really about two things: raising awareness for something that is life-changing and giving back to the community you call home. In both instances, transformation happens on an individual and business level.," explained Brian Belmont, CEO of FYZICAL Therapy and Balance Centers. "The Ohs run a successful practice and have seen a 300 percent increase in profitability. The growth of their business coupled with their genuine commitment to give back to their community is what made this sponsorship possible."
The Partnership Mentality
The relationships these top franchises have built and continue to develop with local communities and charities are a key factor in their overall system success at the corporate and franchisee levels. But just as important, are the relationships these top brands have cultivated with their franchisees.
"Connecting with our franchisees is essential to thriving in the industry. Satisfied franchisees become advocates for the brand and mentors for new owners," explained Sam Ballas, president and CEO at East Coast Wings and Grill.
For many top brands, the partnership mentality is critical to their system's success.
"Our franchisees are our partners in business," said Joe Hart, CEO of Dale Carnegie. "Ultimately, there is no way you can have client satisfaction without partner satisfaction. Our franchise partners deliver meaningful results every day, all over the world."
As a prospective franchisee, satisfaction is an incredibly important factor to consider when researching your options. Seeking out a brand that looks at the franchisee/franchisor relationship as a partnership can help ensure your long-term success and happiness.
"Find a franchise whose mission you believe in and build a relationship with the franchisor as if you are a partner to the brand," instructed Randall Clark, CEO of Sola Salons. "We are here to serve our franchisees. If we can serve them correctly, then we all win."
Brands that prioritize franchisee satisfaction understand that it is a critical component to franchise success. "Franchisee satisfaction is everything in a franchise organization," said Nick Titus, VP of marketing at Minuteman Press International. "If your franchise owners aren't happy and aren't doing well, then you won't be around long in the world of franchising. Investing in franchisee satisfaction has helped us improve our system, improve relationships and ultimately grow our business."
At N2 Publishing, they believe their success is a direct reflection of their satisfied franchisees. "We always consider our franchisees' best interests and seek their opinions when making big decisions internally, whether we're implementing new training methods, sales opportunities, or technologies," said N2 Publishing leadership.
Chris Rowland, president and CEO at Pet Supplies Plus may have said it best, "Creating a strong franchisor/franchisee system benefits us all. Our franchisees benefit from receiving best in class support for their back office processes and we benefit from our franchisees providing strong validations for franchisee candidates during their discovery phase."
Lorenzo Bates, a franchisee of 360clean in Greenville, SC offered this advice to prospective franchisees, "You should be patient and understand it will not be easy. This business requires a lot of commitment. Although it will not be a 'piece of cake,' the support from the CEO, corporate office, the support team, and the many other franchise owners will be significant and beneficial. Everyone wants you to succeed in the business…I am a witness!"
Encouraging positive relationships between franchisees is another indication of a strong brand. After all, leveraging your franchisee community is one of the key perks of buying into a franchise system. As Lou Schager, president of Mosquito Joe said, "A key component of any franchising system lies in the collaborative spirit of its franchisees, something we strongly encourage. Our Mosquito Joe franchisees are extremely competitive but inherently understand the importance of sharing best practices amongst each other — a rising tide lifts all boats."
In conducting our annual franchisee satisfaction research, it is clear that relationships matter, as many franchisees have written lengthy commentary on the nature of their relationships and how they have impacted their business. As you research the many franchise opportunities available, be sure to ask about the franchisee/franchisor relationship and the franchisee community, because not every franchise brand will deliver the level of support or offer the partnership mentality that makes for the most successful and satisfied franchisees.
An Opportunity for Everyone
Today, there are thousands of franchises across hundreds of industries and sectors. As of 2018, the franchise industry employed 21 million people and generated $2.3 trillion of economic activity, according to a U.S. government report.
The success of the franchising business model, which can trace its roots all the way back to the Middle Ages, may be due, in part, to the opportunity it offers to aspiring entrepreneurs of all backgrounds, from career professionals to stay-at-home moms to U.S. veterans. A good franchise company will provide all the tools you need to succeed — training, marketing, mentorship, coaching, and ongoing support. All you need to provide is the drive and the passion to make the business thrive in your community.
"We have franchisees that started their Dogtopia journey within the playrooms and moved their way up to owning their own locations," remarked Neil Gill, CEO and President of Dogtopia. We have corporate refugees who changed career paths, families who invested together, even parent-child franchisee partners and everything in between. Our model combines business with passion and makes going to work something to look forward to."
Franchising has also opened doors for those who have traditionally been underrepresented in corporate leadership roles, such as women and minorities. In our recently published women's report, we noted that female franchise ownership is increasing. In fact, between 2008 and 2018, female franchise ownership has increased by 54 percent.
Brad Sugar, CEO of ActionCOACH has witnessed this trend firsthand, remarking, "This year, we haven't just pushed the glass ceiling, we've shattered it. In 2018, 50% of our million-dollar coaches were women."
The International Franchise Association (IFA) has developed several committees and initiatives, such as The Minorities in Franchising Committee (MIF), The Women's Franchise Committee (WFC), and VetFran, to help women, minorities and veterans achieve their dreams of business ownership through franchising.
Keven Elwood, a College Hunks Hauling Junk and Moving franchisee in Colorado Springs, CO served in the U.S. Army for 20 years. When he was nearing retirement he began looking for his next opportunity and discovered franchising. Keven is one of many U.S. veterans who has made the successful transition from military life to franchise ownership — and discovered a second calling.
Coming from a very different background than Keven Elwood, Roger Panitch who owns four congruent College Hunks Hauling Junk and Moving territories in Atlanta, GA, spent over eight years with Pfizer Pharmaceuticals in sales management and two years as an executive recruiter before buying his first franchise. "Owning my own business has exceeded my expectation. I never have to sit by the phone on a Friday to learn if I am being downsized or laid off," he said. "I control my schedule, my vacations, my ability to coach my kid's sports teams."
Franchise opportunities also come in all price points, so even if you don't have the capital required to buy a Marriott or a McDonalds, you shouldn't count yourself out. Franchise opportunities in the travel and cleaning segments, for instance, typically start at much lower price points than franchise opportunities in food or hospitality – some for under $10,000. As you browse this year's list of award-winning franchises, you'll see the wide range in investment options.
While franchising might not be right for everyone, it is certainly available to anyone with the drive and desire to be their own boss.
Will 2019 Be the Year You Take the Plunge?
Starting any new job or business involves risk and franchising is no different. There is certainly risk that comes with buying a franchise, despite the fact that many opportunities are proven and time-tested. But, with the right guidance and thorough research, you'll be able to drastically reduce your risk and position yourself for success.
James Dwiggins, CEO of NextHome offered this advice, "You need to do your due diligence before joining any franchise. Are your visions for the future aligned? Have you contacted past and existing customers to find out their feedback about the franchise? Have you met with the leadership team to understand who they are as people and do you feel comfortable with them? Take your time and don't rush into any decisions. The right franchise for you isn't going anywhere."
As a prospective franchisee, our annual Franchise Business Review Top Franchises Guide is a great place to start your franchise research. Over the past 18 months, we have surveyed nearly 30,000 franchisees to find out exactly how satisfied they are with their franchise business. We've researched hundreds of different brands and our Top Franchises list this year includes the best of the best that franchising has to offer. You can use this list to narrow down your options and use other FBR tools like financing, franchise consulting, and more to find the best franchise for you!