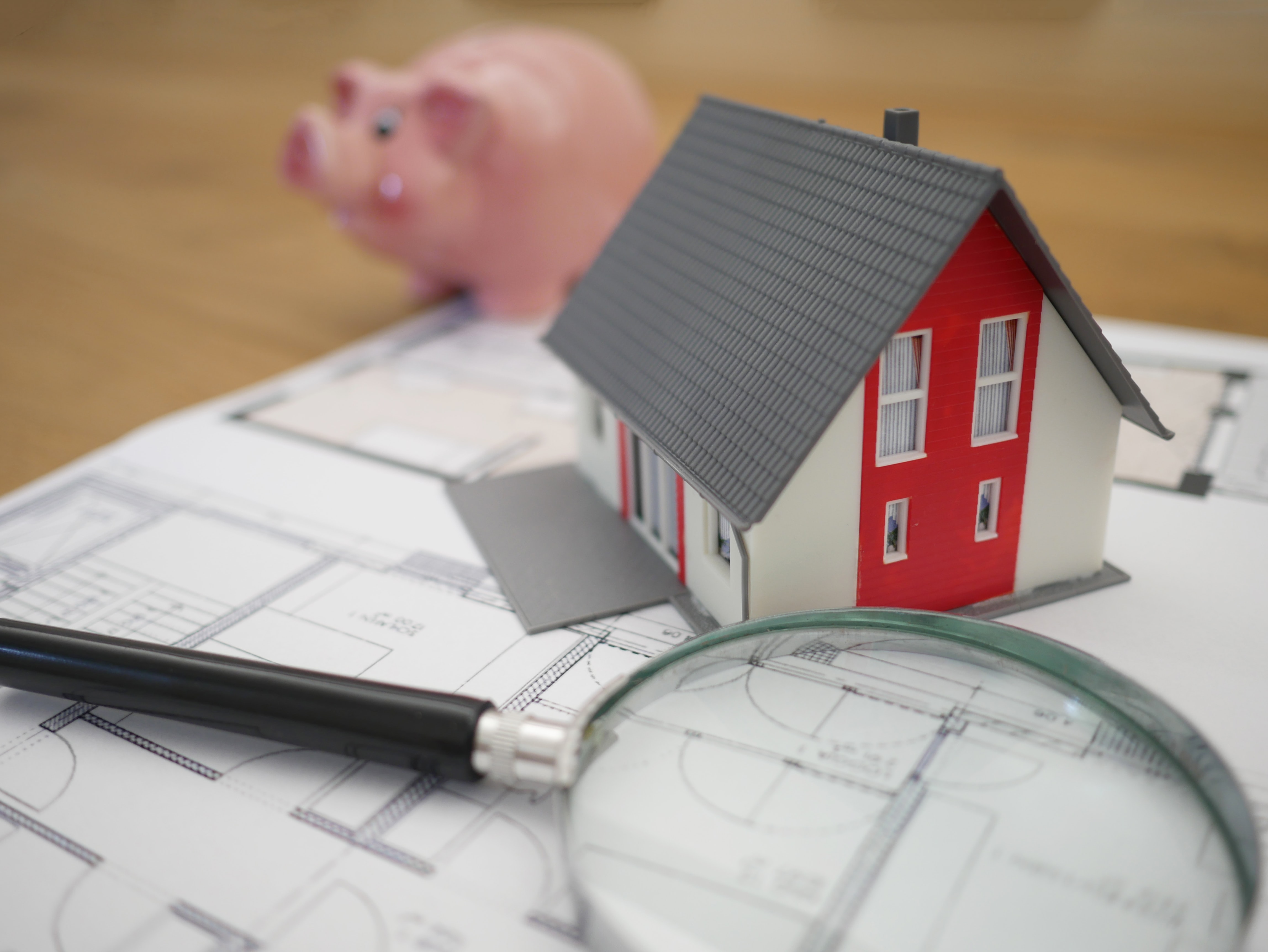 While franchising can be lucrative for many entrepreneurs, high initial start-up costs for things like inventory and real estate and costly franchise fees can not only lengthen the time it takes franchise owners to reach a robust return on investment, but it may also put franchise ownership out of reach for many who simply don't have the initial upfront cash. We are happy to report that there are several choices for entrepreneurs looking to invest in well-known brands without large upfront costs. In fact, there are several exceptional low-cost franchises in a variety of business sectors which also deliver promising income opportunities.
Cleaning Up, Thanks To Low Cost Franchises
Tim Courtney, vice president of franchise development at PuroClean, a disaster-response cleaning company, said that low-cost franchise opportunities can actually provide many franchise owners a very high return on investment in the long-run. Known as the "Paramedics of Property Damage®," PuroClean franchises provide fire and smoke damage remediation, water damage remediation, flood water removal, mold removal, and biohazard cleanup to commercial and residential customers. Owners manage cleaning crews, spend their time marketing their business, and establish relationships with insurance agencies and other organizations that drive business to PuroClean.
"There is also an opportunity for scaling the business, as low-cost franchises such as PuroClean open doors for purchasing additional territories without millions of dollars. It's a great option to maximize your profit and avoid debt in the first stages of starting a franchise," Courtney said.
PuroClean charges a $50,000 franchise fee, but only requires an average total initial investment of between $ 72,765 to $ 192,615; whereas some larger restaurant franchises have total initial investment costs upwards of $1 million, for example.
PuroClean intentionally looks to save potential franchisees money in the incubation stage. Franchisees do not need to operate their businesses from dedicated office space, and the corporate office regularly reviews its vendors relationships to get franchisees the best prices possible, Courtney said.
Ivan Oliver, who has owned the PuroClean of San Antonio NorthWest location for the past two and a half years, said that cost was a major factor in his decision to become an entrepreneur through franchising. He and his wife Karina decided to buy a PuroClean franchise because they loved the company's mission of serving people during times of need. They had explored other brands but felt that PuroClean best matched their own family values yet offered the support they needed to be successful.
"We wanted to make sure to stay within a range that was comfortable in our budget," he said, adding that they financed their business through a combination of both their savings and financing. PuroClean is an SBA (Small Business Administration) pre-approved franchisor and can recommend third-party lenders.
PuroClean of San Antonio NorthWest took only six weeks to realize a profit.  Oliver said the company's proven business model provided him with the fundamentals to succeed in the restoration industry as opposed to doing things on his own.
He tells potential investors: "Don't be scared at the opportunity that is knocking at your door. If you work hard, then you will reap the rewards from following a servant leadership culture."
Stacy Peterson, who owns MaidPro Tuscon, was looking for a franchise that could provide her the highest return on investment with a limited budget. She financed her business with a combination of cash savings and a home equity line of credit. In less than a year, Peterson's franchise made a profit.
MaidPro's initial startup investment ranges from $74,560 – $204,450, including a $20,000 franchise fee.
"The moment I realized I made a profit, I was in my office and burst into tears of joy and said, 'I did it. It really worked!' to my office manager," she said.
Talking to other franchise owners can help you understand the type of experience you might have before and after you invest, Peterson said. The MaidPro community provides ample opportunities for communication, including meetups, conference calls,  conventions, and one-on-one support calls that can help steer franchisees in the right direction.
Ready to get stated? Here are the top 100 low-cost franchise of the year.
"Take one day at a time, reach out for support, and know you've got this," Peterson advises others. "I know what I am capable of and will never be told again that I've hit my glass ceiling."
Senior, Business, And Travel Sectors Offer Affordable Options
Cleaning companies aren't the only low-cost franchises you can invest in. Health care, business services, and travel sectors also provide affordable opportunities.
Laura Batts, vice president of business development for Senior Care Authority, which helps  families get advice and help related to assisted living, dementia care, or independent senior living placements, requires a relatively low initial investment of $52,500 – $81,250, including the franchise fee. The company is a great option for franchisees who are more risk-averse, yet want to own their own business, she said.
"It's a home-based business which means no leases, equipment, or employees are required," Batts said. "There is no minimum royalty for one year for veterans."
Despite its low barrier to entry, Senior Care Authority provides franchisees with more than 100 hours of training, lifetime mentoring, marketing, and technology support.
Thomas Massie, who owns two Sandler Training franchises in Greater Boston, was a former CEO at a digital engagement company who found himself looking for a new career after his company was bought out by a private equity firm.  He knew he enjoyed growing businesses and working with sales professionals and other business leaders—which led him to invest in Sandler Training four years ago. Sandler franchises offers training to frontline salespeople, business owners and managers in a public forum, with  initial startup fees ranging from $97,525 – $114,500—including a $79,000 franchise fee.
Massie financed his franchises through savings and said he was able to realize a profit in just a few months, although he realizes that for others it can take a year.
"Of course, you are always thinking about ROI and cash flow generation. When you buy a franchise, you have to pay a lump sum of money upfront and conservatively estimate the amount of working capital that will be required until you reach a cash-flow positive," Massie said. "Understanding when you will reach cash-flow positive and eventually a payback from the upfront lump sum should be a critical part of the decision process."
In addition to looking at ROI, franchisees should take a strong self-inventory of their interests and skills and find an intersection between what they like to do and what they are good at to narrow down their choices in the low-cost franchise category, he said.
"Once you make the decision to buy a franchise, then you should create a strong one-year playbook with specific action plans, by month," Massie said. "Find an accountability partner to help you stay accountable for those action plans. Lastly, have fun!"
For Oliver McClellan, who has owned a Dream Vacations franchise for nine years, cost was a factor in purchasing his travel business, but it was not a major one. As someone who had traveled extensively for 35 years as a technology consultant, he was looking for a career that would allow him to leverage his passion and expertise in travel. He began his Dream Vacations—The McClellan Group part-time as he started winding down from his technology career, which gave him time to learn the travel business.
"I considered this an investment in learning the ropes, so my fourth year was break-even, and I started making a profit in my fifth year," he said.
Because Dream Vacations' initial investment costs only range between $3,245 – $21,850, (including a franchise fee between $495 and $9,800, depending on your level of travel experience), franchisees can minimize their risk as they scale up their businesses. McClellan paid cash for his business, realizing the brand's military discount for veterans.
Today, McClellan has found his niche selling travel to senior groups and uses his presentation experience to showcase opportunities to reach as many customers as possible in a personal way. For investors looking for the right brand, he suggests doing lots of primary and secondary research, talking to current and former owners, asking the right questions, and filtering the answers you get to uncover the most important nuggets of information.
"I couldn't be happier with the support provided by Dream Vacations. Everything I've experienced over the past nine years supports my decision to buy this franchise," he said.
Ready To Make An Investment In A Low-Cost Franchise?
The good news is that you can invest in a brand that doesn't require hefty upfront fees for inventory, equipment, or real estate to get a good return on your investment. As a prospective franchisee, our annual Franchise Business review Top Franchises Guide is a great place to start your franchise research. Over the past 18 months, our team at Franchise Business Review has surveyed nearly 9,082 franchisees, who went into franchising after leaving a first career, to find out exactly how satisfied they are with their franchise business. Our Top Low Cost Franchises list represents the best of the best that franchising has to offer in the low cost category.