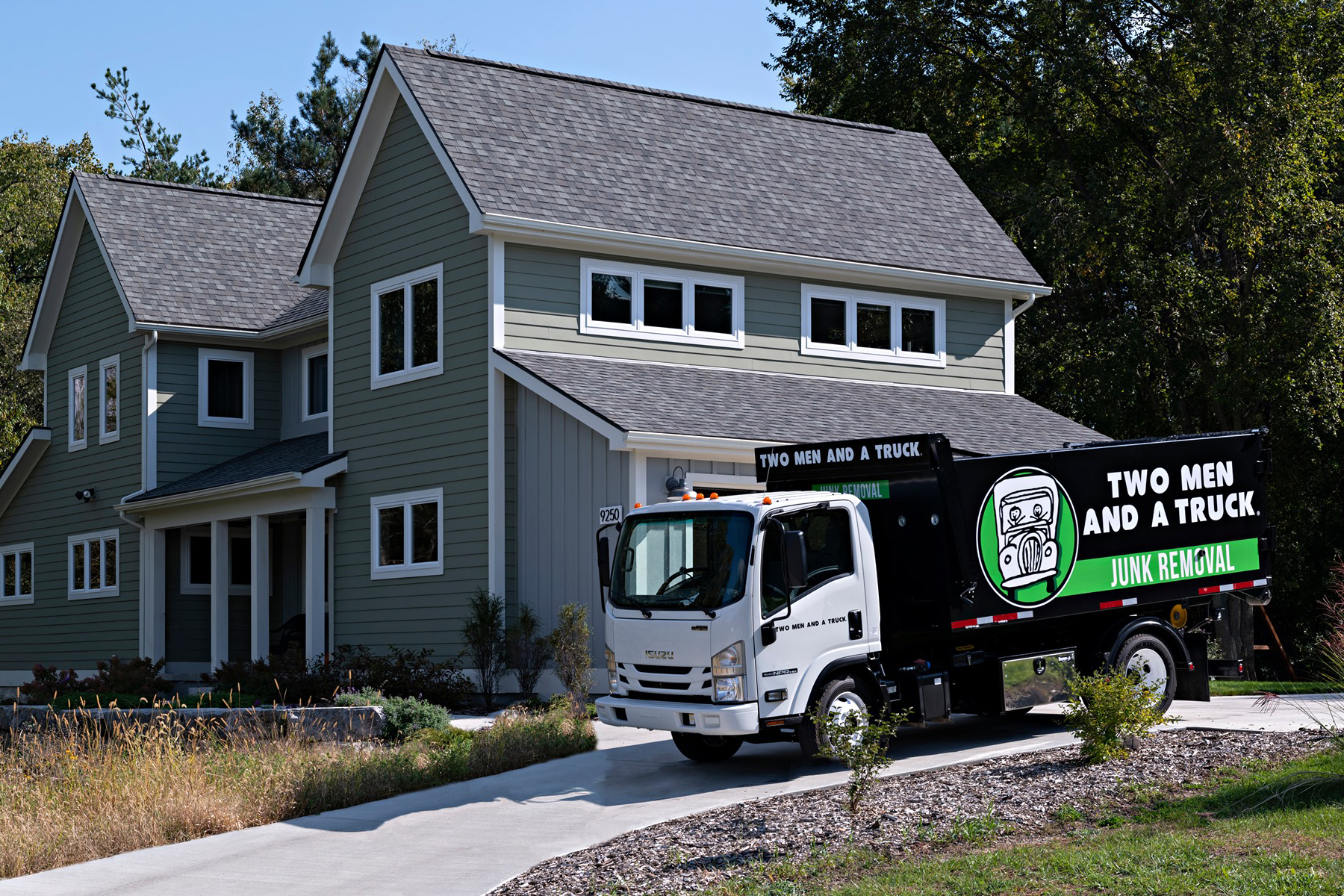 For the past 30 years, TWO MEN AND A TRUCK® has worked to make relocating less stressful for movers, no matter where their final destination might be. The franchise provides local and long-distance moving services—as well as ancillary services such as packing, storage, and junk-removal in more than 381 locations across the United States and in Canada, Ireland, and the United Kingdom. Today, TWO MEN AND A TRUCK®, continues to follow its mission: to move people forward—applying their mission to both customers and franchise owners alike.
What makes TWO MEN AND TRUCK® stand out from the rest of the fleet? According to Randy Shacka, president of TWO MEN AND A TRUCK®, the company is intentional about how it treats its customers, its staff, and the franchise owners that make up its team. More than a moving service, TWO MEN AND A TRUCK® operates in the relationship business, and views trust as the bedrock of its success, he said.
"We get up with the goal of helping people no matter what—whether it's in our communities, our franchises that need help, or our customers trying to move during a very stressful time," Shacka said. "(During the pandemic) our employees were essential, and we wanted to be sure we were taking care of them to the greatest extent."
With a 96% customer referral rate and a franchise network that has consistently given TWO MEN AND A TRUCK® top marks in annual satisfaction surveys, the company's commitment to developing an outstanding culture seems to be working.
Thinking Outside the Box: More than Just a Moving Franchise
Never content to put on the brakes—even during a pandemic—TWO MEN AND A TRUCK® continues to add value by enhancing its service offerings. In addition to local moves, the franchise offers portable, onsite warehouse, and vaulted storage facilities. Need packaging services and supplies? TWO MEN AND A TRUCK has you covered. The brand also assists with commercial moves.
In late 2019, TWO MEN AND A TRUCK® added junk removal services to its menu of services. Whether customers need to remove one piece of furniture or clean out an entire house, TWO MEN AND A TRUCK® stands ready to prepare homes for big moves or for a big sale. Although not exclusively a junk removal franchise, TWO MEN AND A TRUCK entered this niche, thanks to its franchisees, who saw an opportunity to earn revenue between moves. A group of franchisees piloted junk removal in 2019, and by the end of 2020, junk removal services were offered at locations across the United States and Canada.
"Junk removal and a lot of the new services we are rolling out really continues that recipe to build and bring more opportunities for people," Shacka said. "It has exploded in our first year and now we're trying to figure out how to scale it best."
Learn more About TWO MEN AND A TRUCK®: Junk Removal Franchise
Over the past two years, TWO MEN AND A TRUCK® has also added long-distance moving services to meet customer demand. With more Americans moving out of the city and looking at cross-country moves, TWO MEN AND A TRUCK® offers two distinct services to aid in reducing the stress associated with more complicated moves.
Movers who choose the expedited service work with the same moving team throughout their move. The team that originally loaded their items onto the moving truck will drive those items to their new homes and unload their items. Using this model, customers don't have to wait several days for their items to arrive, and they don't need to worry about their items getting mixed with another customer's belongings.
With the TWO MEN AND A TRUCK Value Flex® service, a customer's belongings are loaded into a 16 ft. portable box and transported with several other portable boxes on a long-haul trailer. After items are transported to the customer's new city, the nearest TWO MEN AND A TRUCK team will deliver and unload the items to their new home. This process takes a little longer but offers customers savings on their long-distance moves.
"We have the ability to inform our customers about our new services and allow them to say 'yes' to TWO MEN AND A TRUCK® whether they are looking at moving one piece of furniture or an entire household," Shacka said. "These are two new big service areas for us that we're really going to continue to develop and make more efficient—but also make sure we're delivering on customer expectations."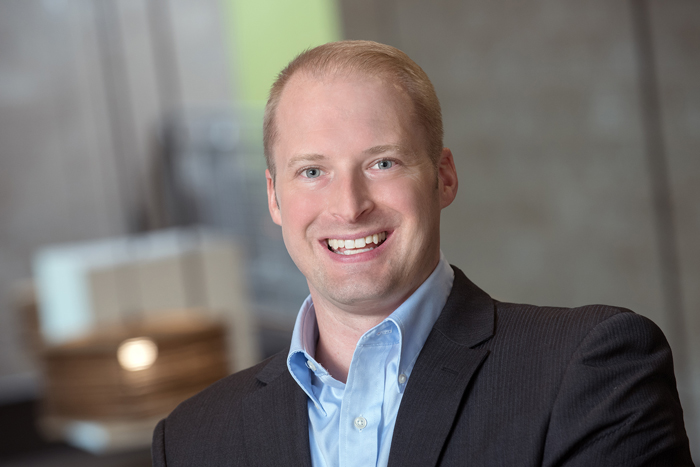 Carrying On The Values Of Two Brothers
TWO MEN AND A TRUCK® has logged thousands of miles since brothers Brig and Jon Sorber started moving people in the Lansing, Michigan area using their old pickup. Their mother, Mary Ellen Sheets, took over the business when her sons left for college, and the phone hasn't stopped ringing since. When the brand began franchising in 1989, Sheets' daughter, Melanie Bergeron, opened the first location outside of Michigan in Atlanta. Since 2012, Shacka has carried on the family's tradition of treating its employees, customers, and franchisees like family. His leadership marks the first time the company was led by someone outside of the Sorber family.
Part of the reason Shacka understands what it takes for franchisees to launch a small moving company is because he's moved through the ranks himself. He got his start at the TWO MEN AND A TRUCK® corporate office as an intern while finishing his degree in engineering at Michigan State University. After completing his marketing internship, Shacka helped open a new franchise in Seminole County, Florida. It was in his role as operations manager for TWO MEN AND A TRUCK® Seminole that he learned every aspect of the job from a franchisee perspective — from mover to manager and everything in between.
In 2004, Shacka returned to the corporate office as a franchise development specialist, tasked with assisting current owners in growing their businesses and adding new franchisees to the growing system. Over the past decade, Shacka has also served TWO MEN AND A TRUCK® as director of operations, chief development officer, and chief operating officer. He understands the struggles—and the rewards—of launching a moving business.
"It is hard work running a business. No matter what position we are in at our corporate office, we talk about having empathy for our franchise owners because of the hard work it takes to be successful," he said. "The corporate office sent more than 1,000 positive letters to our locations in 2020, one of the most challenging years in my lifetime. But you never know how one positive letter or email can change the trajectory of someone's day and we believe in that 100%."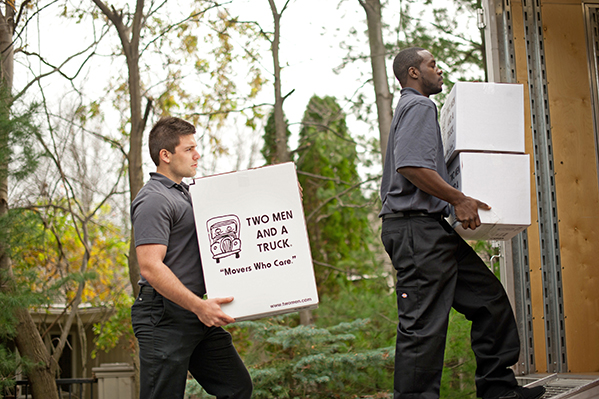 Attracting Likeminded Business Owners
You don't have to be a logistics expert to join TWO MEN AND A TRUCK®, but you do have to share the brand's commitment to customer service and appreciate the value that a franchise network brings. Ensuring your values align is important to your happiness and overall success in that business, Shacka said.
"It's not always about the financial side—although that's critically important. You have to like what you do everyday and want to join something," he said. "A strong purpose can get us through a strong storm that we are facing that we've never faced before."
Early in the TWO MEN AND A TRUCK® discovery process, franchisees get the chance to speak openly with leadership at the corporate office about potential opportunities and threats, and what the day-to-day reality of running a moving business looks like. They are encouraged to reach out to the franchisee network and dig deep into the challenges they face as well, Shacka said.
"This helps them validate what to expect but also helps them build new relationships and exposes them to the support that comes with joining the system for their peers—as well as our corporate team," he said. "Ask them what they love, what their greatest challenge is, and would they do this again, looking back?"
While the pandemic has caused ambiguity in many sectors—including franchising – there is never a perfect time to invest. Shacka advises prospective franchisees to fully research any brand before committing to one. You should also fully understand the financial model and potential return on investment, he said.
"Putting in the time up front matters, and with what we all went through in 2020, the lessons learned and the opportunities available in 2021, why not look at the opportunity?" he said.
TWO MEN AND A TRUCK—Driving A Recession-Proof Business for More than 30 Years
Are You Ready For The Long Haul?
For investors dedicated to providing the best in customer service and making money, investing in a TWO MEN AND A TRUCK® moving franchise may be the right career move. According to their current Franchise Disclosure Document, franchisees earned average annual gross sales of $2.3 million in 2018, with the highest-grossing franchises selling nearly $10 million dollars in moving and related services.(See Item 19 in the brand's Franchise Disclosure Document for more information.)
If you are looking to join a franchise that has a positive company culture and a commitment to community, TWO MEN AND A TRUCK® has been recognized by Franchise Business Review for their outstanding satisfaction for 16 consecutive years. Franchisees have consistently rated TWO MEN AND A TRUCK as "Excellent" in Core Values and Owner Enjoyment. They have also received recognition as a Franchise Business Review Top 200 Franchises, Top Low-Cost Franchises, Top Franchises for Women, Top Franchises for Veterans, and Top Services franchises.
You don't need moving, junk removal, or logistics experience, and the corporate office provides support and continuing education after your initial training.
Franchise Financial Requirements:
Cash required: $80,000
Franchise fee: $30,000 – $30,500 (mini-market*) or $50,000 – $85,500 (standard market) with a 10% discount for military veterans
Net worth required: $80,000 – $160,000 (mini-market*) or $160,000 – $400,000 (standard market)
Total start-up investment: $100,000 – $222,000 for a mini-market* or $179,400 – $595,000 for a standard market
Royalties: 6% of all gross sales, paid monthly
Advertising fund: 1% of gross sales, paid monthly
Monthly technology support fee: 1-2% of gross sales with a minimum payment of $1,200 per month
On-site training: 18-24 hours in Lansing, Michigan at "Stick Men University"
*The mini-market opportunity allows franchisees to provide moving services in cities with populations of 100,000 to 225,000 people. There are 85 mini market territories in the United States.
As you would in any potential business venture, you should conduct your own research: compare different franchising options, weigh franchising costs relative to profits, ask for feedback from current franchise owners, and be honest with yourself about how much you're able and willing to take on.
"TWO MEN AND A TRUCK has a great history and story and we are equally excited for the future chapters we are writing today. We are going to continue to build. We have new services we will continue to scale in the future. We will also continue to focus on our relationships with our franchisees," Shacka said. "Business is an adventure and we will continue to work on enjoying this adventure while building a fulfilling brand that continues to provide opportunities and give back to our communities."
Learn more about TWO MEN AND A TRUCK® franchise opportunities in your area. Call the franchise development team at 888.884.1114 or visit their website at https://franchise.twomenandatruck.com/