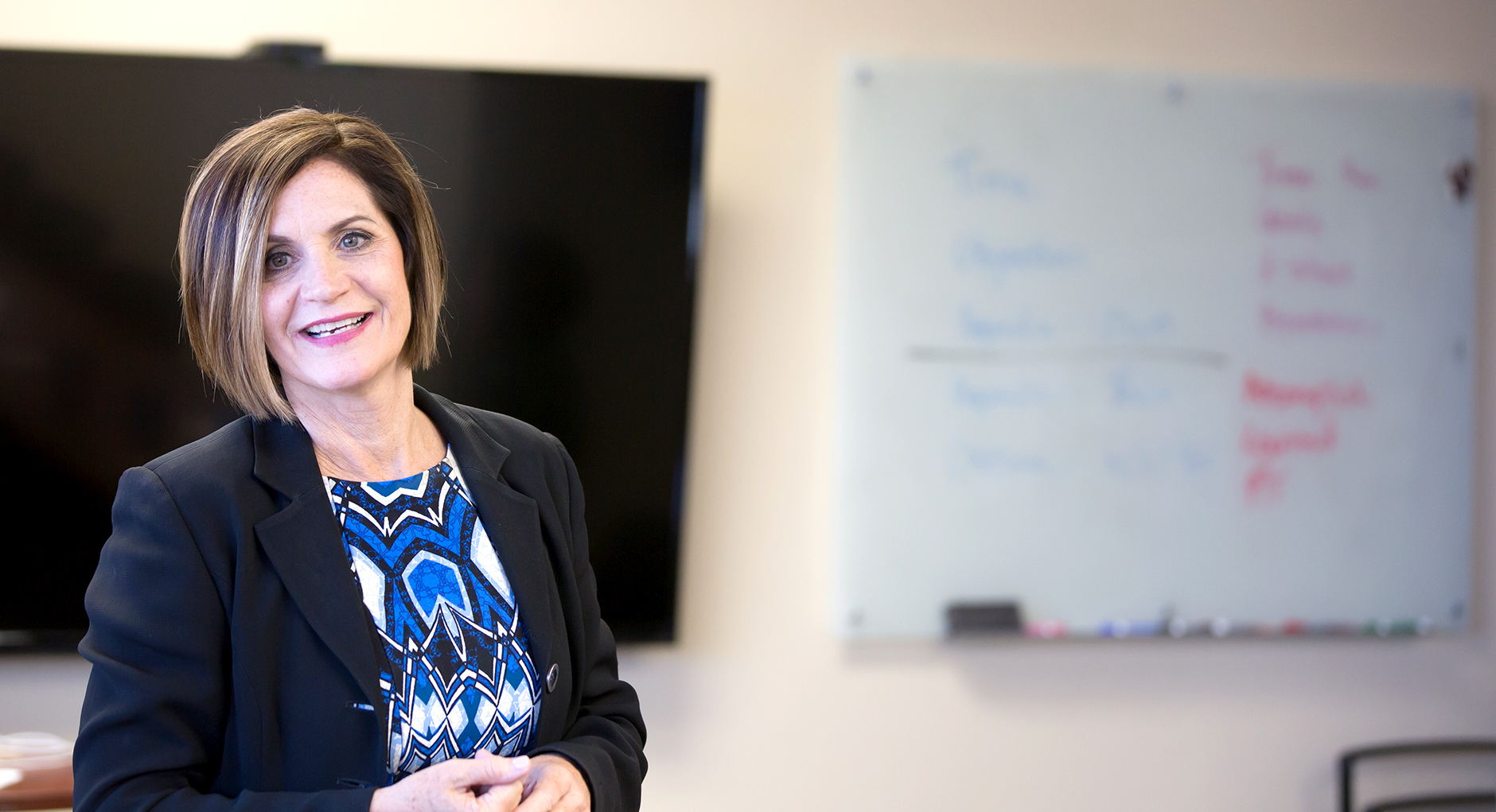 Whether you are looking for a new challenge or an additional stream of income, franchising can pave the way to a second career that offers autonomy, flexibility, and desirable income.
While some business owners invest in franchises that reflect the type of work they did in their corporate jobs, others choose encore careers that appeal to their personal interests or desire to be a part of a trusted brand. Whether they transitioned from jobs in management, sales, law, hospitality, or other industries, franchisees at these top-rated brands all agree that taking the leap is a decision they don't regret.
As a prospective franchisee, our annual Franchise Business review Top Franchises Guide is a great place to start your franchise research. Over the past 18 months, our team at Franchise Business Review has surveyed nearly 10,173 franchisees, who went into franchising after leaving a first career, to find out exactly how satisfied they are with their franchise business. Our Top Franchises for Second Careers list represents the best of the best that franchising has to offer. 
Keep Your Full-Time Job as You Transition
Tom Carrero of Ponte Vedra, Florida, opted to invest in a franchise that spoke directly to his passions. A civil litigator for 25 years, Carrero was looking for a second career that would be less stressful and more enjoyable than his first one. After doing thorough research, he found that Dream Vacations offered good technical and business support—and a strong position in its sector.
Dream Vacations is a home-based franchise, giving franchisees the flexibility to plan customized vacations for clients anywhere in the world. Founded in 1991 in Fort Lauderdale, the company operates 1,500 franchise units throughout the United States and Canada.
Three years ago, Carrero bought the travel franchise while he was still practicing law. Today, Carrero operates his Dream Vacations business full-time, crediting the franchise model for giving him the flexibility to take calls in the morning before he drops his three children off at school and then heads to work his day job, which he is starting to spend less time at. He also serves travel clients after dinner and on weekends, around his corporate law schedule. Despite his crammed calendar, Carrero said he looks forward to helping every client.
Not Ready to Retire? We identified the 50 Top Franchises for Senior Professionals and Pre-Retirees. See the list.
"I've learned that the travel industry is exciting, rewarding, and most of all, so much more fun than law," he said.
For those considering the path to entrepreneurship, Carrero suggests ensuring that the franchisor you pick has a strong record of success in their given field—as well as strong financials.
"Thirdly, support is going to be the most important factor to consider following your purchase—as you will need as much as possible, especially if you are changing careers," he said.
Break Through Corporate Constraints
Al Simon, president of Simon, Inc., an authorized Sandler Training center franchise in Greater Atlanta, joined the Sandler Training franchise after experiencing his own career frustration more than 18 years ago. Sandler is a Maryland-based franchise that has been coaching CEOs, presidents, and entrepreneurs using its proprietary training techniques since 1983 and today operates nearly 200 locations throughout the United States and Canada.
As a former corporate salesperson who sold technology solutions to financial institutions, Simon was able to leverage years of his own sales and management experience in his new venture—but, this time, with more control over his own career trajectory and financial future.
Although his initial launch, which took place right after the events of 9-11, proved to be challenging at the beginning, today he says the freedom he experiences as a Sandler franchisee was well worth any initial start-up struggles.
One major lesson he learned: "I don't need a company and a boss to be successful. I can rely on myself; and yet having the franchisor and other franchisees behind me gives me tremendous support and confidence," Simon said.
New Sandler franchisee Kaysi Curtin was vice president of sales and marketing at a business journal, where she managed two departments and handled all local agency and national sales, as well as five large special events. At the age of 35, she already felt she had moved up the corporate ladder in her company as high as she could go—and knew it was time for a change. Although she wasn't sure exactly what change she was looking for, she had been a client of Sandler Training and had directly benefitted from the brand.
When Curtin's Sandler coach happened to mention that he was moving his business to Sacramento, she then realized she would have the ability to purchase and start her own Sandler franchise in her hometown of Fresno.
"I had an a-ha moment right then and knew right away that this was the last career stop that I was meant for," she said.
Although she's only benn working for herself for a few months, Curtin has already found the support of the Sandler franchise network to be invaluable. She credits the support of the corporate leadership and other owners—as well as a "can-do" mindset for a solid initial launch.
Consider Opportunities in Other Sectors
Emily Perkins was a lawyer on a traditional career path when she bought a PuroClean franchise in Greenville, South Carolina 11 years ago. To mitigate her risks, she said she chose a brand with a proven model that played to her strengths.
"Since I was focused primarily on business litigation, I thought what better way to truly understand my business clients than to spend some time actually running a business," she said.
Known as the "Paramedics of Property Damage®," PuroClean provides fire and smoke damage remediation, water damage remediation, flood water removal, mold removal, and biohazard cleanup to commercial and residential customers. Franchising since 2001, PuroClean now operates 285 locations in the United States and Canada.
Perkins said she found the transition from lawyer to business owner to be "energizing," and has enjoyed meeting new people from within the insurance and restoration industries. From answering phones to completing jobs, she learned about compliance requirements, leadership, staffing, and how to best invest in company infrastructure.
Not Ready to Retire? We identified the 50 Top Franchises for Senior Professionals and Pre-Retirees. See the list.
"The best thing about franchise ownership is that I've found it to be liberating to oversee my own company, while knowing I have unparalleled support through PuroClean's executive team to guide me down a proven business model," she said.
The cleaning sector also opened up opportunity for Michael Amato-von Hemert, of Henderson, Nevada, who looked at five elements when he considered transitioning out of the hospitality industry in his 30s.
He wanted to invest in a brand that was customer-focused, gave him the opportunity to lead a team, provided recurring revenue, and had an affordable capital investment level.
Almost two years ago, he found that MaidPro, a professional home cleaning franchise, checked those boxes. The brand, which has been franchising since 1991, today has 245 units in the United States and Canada.
"Ultimately, they do business the way I do, so their culture (of being professional but a little bit quirky) was a good match for me," Amato-von Hemert said.
While business ownership has its challenges, he said he's proud to own an operation with several employees, have more than 100 recurring clients, and also feel that his team is able to improve lives through offering these services. He credits MaidPro's business model and marketing strategy—but also its people.
"People have made a big difference in this opportunity for me. The real human connections and relationships I've built with employees, clients, referral partners, other owners, and the team at the MaidPro home office are truly a special part of being in the business, and that motivates me to do a better job each and every day."
Cultivate Your Passions
Barbara Haralson and her husband, Bill, had very little retail experience when they opened their Wild Birds Unlimited store almost 23 years ago in Greensboro, North Carolina. Bill had worked in upper management for a large, publicly traded company and had always dreamed of opening his own business. Barbara, a former commercial real estate agent, was working on a master's degree and had planned to become a school psychologist. Suddenly, Bill's job was eliminated, and the Haralsons had to quickly shift gears.
"We spent almost a year researching various businesses and franchises. My husband looked into everything from a franchise that does oil changes to a sweets shop," Barbara said. "When he asked me what I loved to do, I took him to the Wild Birds Unlimited store in Nashville (where we lived at the time.)"
A nature and gardening hobbyist, Barbara told Bill how much she loved the store, the environment, and the overall mission of the franchise. Wild Birds Unlimited, headquartered in Indiana, teaches customers how to turn their yards into a bird feeding habitat. Since 1983, the franchise, which operates 345 retail locations and also facilitates online sales, sells bird food and products, but claims it really sells "joy" to backyard bird enthusiasts.
"He asked me when we got back in the car after visiting the store if we could make a living selling bird seed. A little research further and 23 years later, and the answer is, 'yes, we can!'" she said.
Together, they make a good team. Barbara handles the "nature side" of the business, while Bill taps into his business expertise to handle the financials. Today, five employees work for them and they connect regularly with the staff at Wild Birds Franchise Support Center, who they consider an extension of their family.
"There is comfort in being part of a larger system for buying power and negotiations. It's difficult to put a price on the guidance, support, mentorship, and relationships that have come along from purchasing this franchise–it's invaluable," she said.
While conducting careful research is important, joining a franchise that allows you to love what you do not only makes your experience more enjoyable, but it inspires your customers, too.
"If you have a passion for what you do, it will spread to your customers and community. And if you get to explore your deepest interests, you will be a much happier person in both your work and personal life," Barbara said.
Ready to Invest in Your Forever Job?
Whether owning a franchise will be your first or second career, investing in one gives you the opportunity to be your own boss and earn a healthy profit. However, with so many franchise opportunities to choose from, you should understand your own strengths and weaknesses and carefully pursue your own research. Aside from reading our reviews, consider all of the different franchising options, weigh costs relative to profits, ask for feedback from current franchise owners, and be honest with yourself about how much time and money you can ultimately afford to invest.