Americans are getting older and their needs—on many levels—are changing. These changes not only affect the elderly and disabled, but the lives of their caregivers, family, and communities. If you're looking to invest in a business where you can truly have a positive impact, you may find that senior care franchises are rewarding on multiple levels.
The U.S. Census Bureau estimates that by 2034, there will be more adults aged 65+ than children under 18 living in America. And by 2060, adults aged 65+ will account for more than 24% of America's population. This growing industry, valued at $83.2 billion in 2020, presents an opportunity to not only build a successful elder care franchise but to also create positive change in a traditionally underserved market.
In this article, we'll explore the types of senior care franchises available today and we'll share the top-rated opportunities to consider while you're weighing your options.
What Are the Different Types of Senior Care Franchises?
Senior care franchises are more than just businesses—the services they provide create a positive impact in their communities by improving the lives of the elderly and disabled, as well as their caregivers and loved ones.
Most of us are familiar with the concept of eldercare but may not realize the wide variety of elder care services available and that these services can vary state-to-state based on regional regulations and guidelines. Luckily, there are organizations that specialize in helping the aging and their families navigate the complexities of elder services—including identifying needs, evaluating services, assisting with placement, and more.
With the aging in place trend gaining more momentum every day, elder services that enable the aging to remain at home while receiving the services they need are gaining in popularity. There are also varying degrees of residential care services available—from independent living, assisted living, and continuing care retirement communities, to residential care homes, memory care communities, and skilled nursing facilities. As you are going through the process of evaluating senior care franchises, it may be helpful to review the various types.
Independent Living
Independent seniors can own or rent a property in a community devoted specifically to seniors. These communities may provide amenities such as group activities and dining, prepared meals, housekeeping, and laundry services to make residents' lives more enjoyable and manageable.
Assisted Living Communities
Assisted living communities provide a safe environment for people who require assistance with activities of daily living (ADLs) such as meals, housekeeping, transportation, dressing, bathing, grooming, and medication management. Assisted living communities also provide opportunities for socialization and group activities.
Memory Care Community
Memory care communities also referred to as memory support, offer many of the amenities and services provided by assisted living but provide more supervision and caregiver involvement to assist residents with ADLs. Activities and care at memory care communities are focused on people with varying levels of cognitive impairment.
Continuing Care Retirement Communities (CCRCs)
Continuing Care Retirement Communities provide individuals aged 60 or older long-term care in various forms from independent living units to residential care or assisted living services and skilled nursing care. Typically, the different living types are in one location and residents can move between the various care options as they age.
Skilled Nursing Facility (SNF)
An SNF is a medical model most appropriate for people requiring medical interventions or recovering from an illness or injury. In many states, assisted living and memory care communities are not licensed to address certain medical needs such as IV therapies, feeding tubes, sliding scale diabetes treatment, and wound care. When these medical interventions are required, families are encouraged to explore Skilled Nursing Facilities.
Hospice Care
Hospice care helps people cope with the emotional and practical implications of someone nearing the end of life—when curative strategies have been abandoned. Hospice provides support not only for the person in care but also for the entire family. Hospice will offer pain and symptom management, grief support, spiritual support, and more.
Senior Care Consulting
Whether an individual requires help in assessing the level of care needed, evaluating assisted living communities in the area, or navigating a variety of care options—either within or outside of the home—senior care consulting companies provide this much-needed service.
Top Senior Care Franchise Opportunities
To help potential franchisees make an informed decision about the best senior care franchise opportunities, Franchise Business Review surveyed 1,454 franchise owners in the senior care sector to gauge their satisfaction with their franchise company and with their decision to invest in their franchise. Each survey participant answered 33 benchmark questions about their franchisor that focused on leadership, training, and core values, as well as more personal questions about their business lifestyle, work-life balance, and their overall enjoyment of running their franchise. These are our top picks for the best senior care franchises in 2022.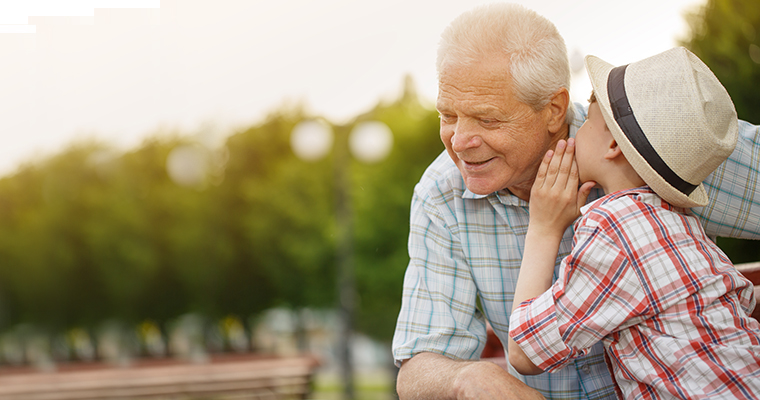 Type: Eldercare consulting franchise
Investment: $71,095 – $90,395
Cash required: $50,000
Prior industry experience required: No
How long it takes to open a franchise: Immediately after signing the franchise agreement
A Senior Care Authority franchisee will:
Meet with clients and the clients' families to help them understand their options and choose the right senior care solution
Build and maintain relationships with hospitals, medical care institutions, healthcare providers, insurance companies, and others
Visit and evaluate various senior care communities and services
Senior Care Authority is an innovative assisted living franchise that provides senior care consulting services to its clients and their loved ones. This home-based, low-cost, low overhead and high-margin business provides franchise owners the opportunity to pursue their dream of business ownership with a sustainable, easy-to-operate business model that offers multiple revenue streams. Franchise owners receive the support of a nationally recognized brand with unparalleled training, cutting-edge technology, and superior marketing support.
The brand was founded in 2009, began franchising in 2014, and now includes over 70 franchisee locations across the United States and Canada. The main revenue streams for the brand's franchisees are:
Eldercare Consulting: help seniors and their families make the right decisions regarding their loved one's care, from caregiving training to nurse selection and much more
Senior Placement Consulting: helps clients find the most suitable senior care facility
In addition to these bespoke services, what truly differentiates Senior Care Authority is that franchisees become certified senior care advisors, and operate a home-based business, which eliminates the need to invest in physical locations. The brand provides its franchisees with all the training, systems, and infrastructure they need to establish long-lasting relationships with their clients.
Senior Care Authority has been recognized with numerous Satisfaction Awards by Franchise Business Review (FBR) as one of the most recession-proof, profitable, woman-friendly, veteran-friendly, and a top senior care franchise.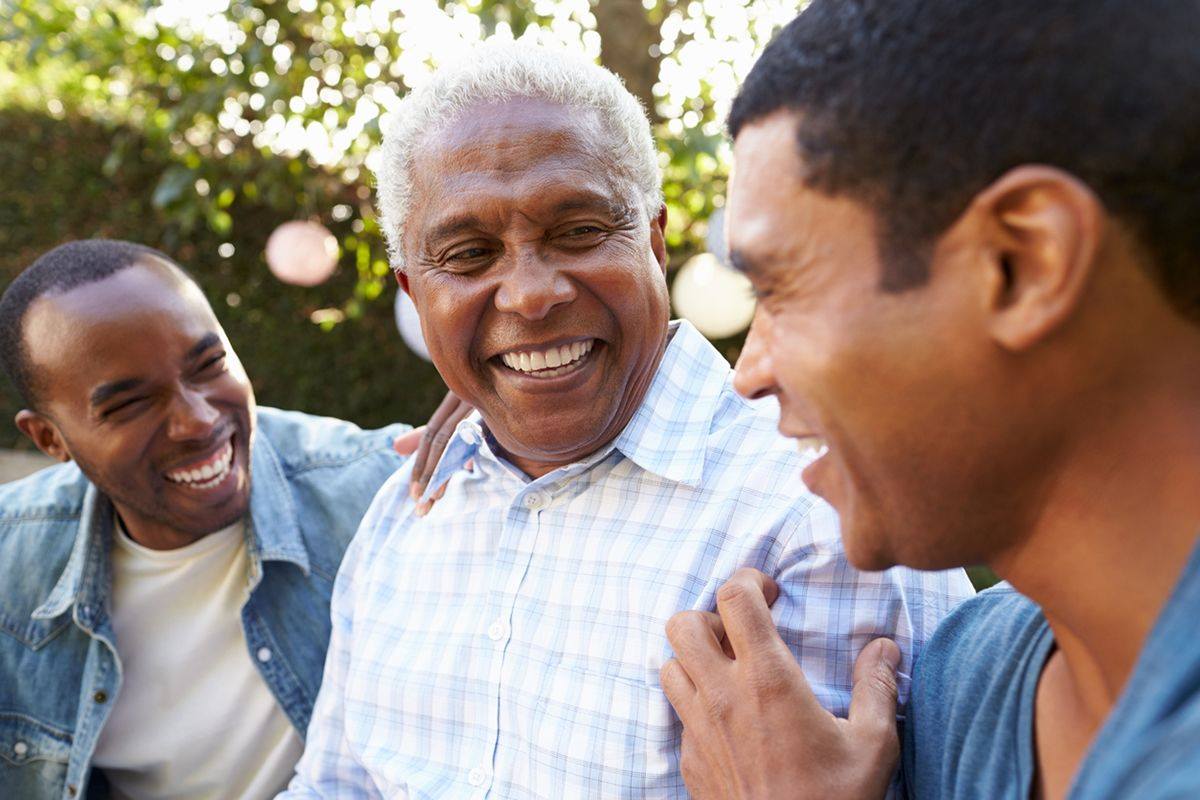 Type: In-home assisted living franchise
Investment: $84,085 – $125,885
Cash required: $59,950
Prior industry experience required: No
How long it takes to open a franchise: 120-150 days
Founded in 1992, Visiting Angels offers non-medical in-home care to seniors across the United States, the United Kingdom, South Korea, and Mexico.
Franchising since 1998, Visiting Angels operates 600+ franchises in the U.S. and Canada alone, making it one of the most recognized assisted living franchise brands.
In addition to home care, the brand also offers companion care, personal care, and respite care services—all united by the brand's mission "to educate, support and provide compassionate, professional resources to families and their loved ones."
Explore Visiting Angels Franchise >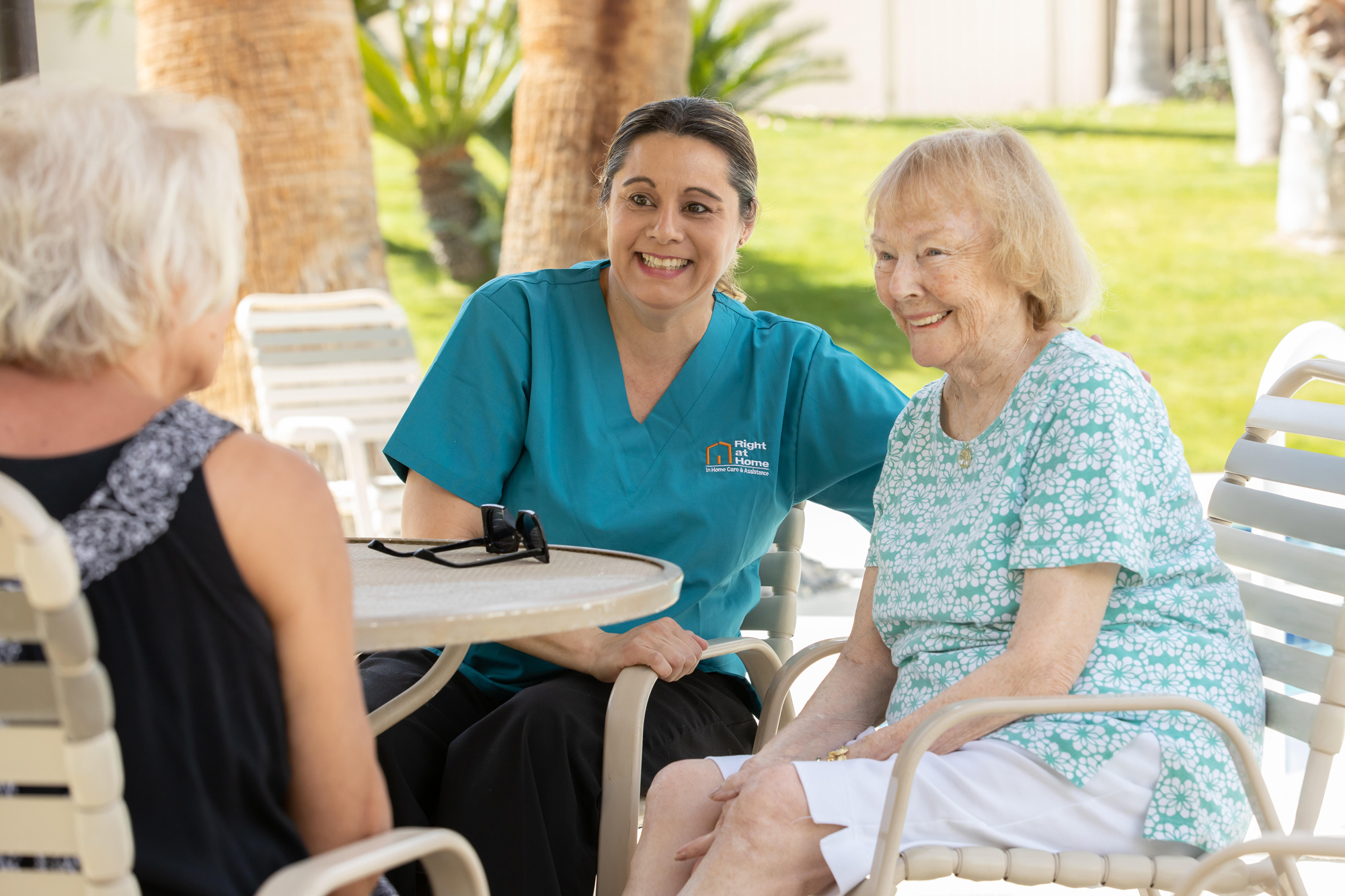 Type: In-home care franchise
Investment: $82,000 – $150,800
Cash required: $150,000
Prior industry experience required: No
How long it takes to open a franchise: 90-120 days
Right at Home offers in-home senior and medical care services that include:
Companion care
Nursing care
Personal care
Specialty care
The brand was founded in 1995 and has been franchising since 2000, with over 600 locations across eight countries and 45 U.S. states, the organization offers a wide portfolio of services, and it is known for its charitable initiatives. The brand itself is a sponsor of the Parkinson's Foundation and a participant of the Free Wheelchair Mission, while many of the individual Right at Home franchisees are associated with their local healthcare providers and organizations.
Explore Right At Home Franchise >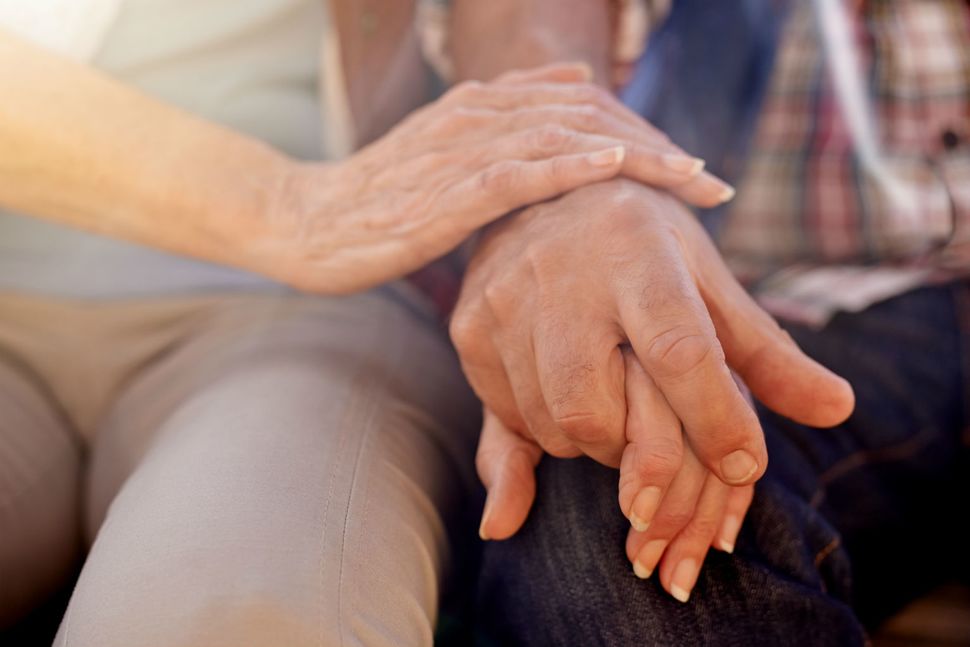 Type: In-home care franchise
Investment: $82,050 – $152,000
Cash required: $150,000
Prior industry experience required: No
How long it takes to open a franchise: Three to six months
Assisting Hands provides a wide range of medical and non-medical in-home elder care services to its clients across the U.S. and Canada, including:
Transitional care
Alzheimer's care
Orthopedic care
Parkinson's care
Veteran's care
Hospice support
Relatively young compared to other top senior care franchises, this brand was founded in 2006 and launched its franchising program shortly after, in 2007. Since then, it has grown to 172 locations and continues to expand its North American presence.
Explore Assisting Hands Franchise >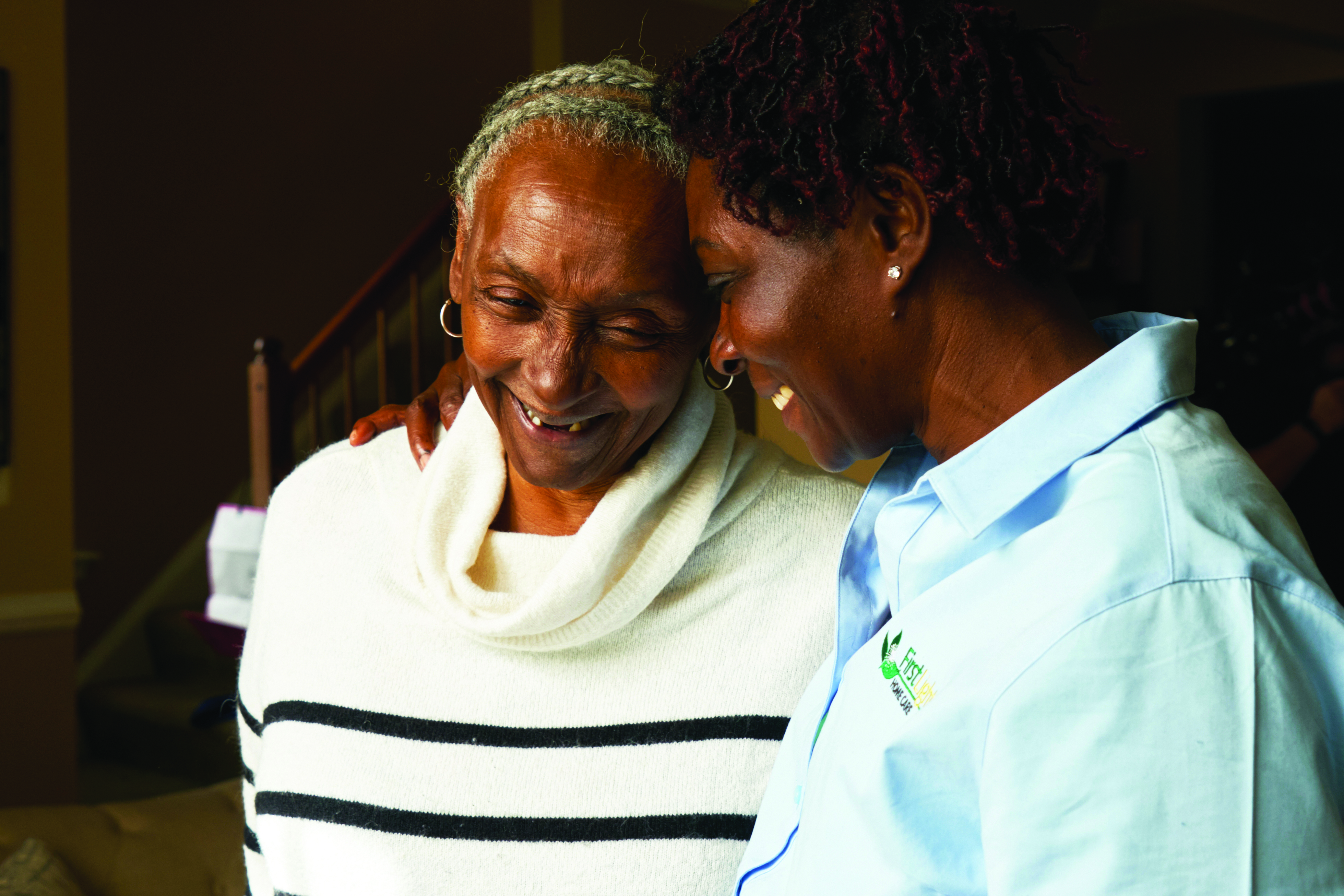 Type: In-home care franchise
Investment: $113,300 – $197,900
Cash Required: $100,000
Prior industry experience required: No
How long it takes to open a franchise: As little as 75 days
FirstLight Home Care's services cater not only to seniors but also to veterans and people over 18 who have special medical needs or are recovering from illness or injury. The youngest brand on our list, FirstLight Home Care was founded in 2009 and now boasts a network of 226 units across all 50 U.S. states, as well as Canada.
Thanks to its broad service portfolio that appeals to individuals of all ages, the brand has managed to grow rapidly since its founding.
Explore FirstLight Home Care franchise >
How to Evaluate Senior Care Franchise Opportunities
Not all senior care franchises are the same. Many eldercare franchises may have similar investment requirements but offer vastly different services. If your interest in elder care franchise opportunities is based on the desire to create positive change in the lives of the aging and their loved ones, it is important to choose a franchise that aligns with your personality, passions, and goals. To find the right fit for you, these additional factors may influence your decision:
Service portfolio: As we've discussed above, senior care, home care, and assisted living franchises can differ greatly in terms of the services they provide. Some focus specifically on non-medical senior care either inside or outside of the home, others offer medical care and progressive levels of care, and everything in between. Depending on the types of care services you'd like to provide as a franchisee, you should choose the brand accordingly.
Territory: Franchise systems typically have specific territory requirements. When evaluating a franchise opportunity, make sure that the brand is looking to expand in your area and that the territory you're interested in is not already claimed by another franchisee.
Charity: An important part of any senior care franchise is the element of giving back. Due to the nature of their services, many franchises aim to improve the lives of people in their local communities. When selecting an assisted living franchise to invest in, explore the brand's charitable efforts and choose the one that resonates most with your passions.
How Does FBR Rank Senior Care Franchises?
At Franchise Business Review, we employ a proprietary methodology that allows us to rank the different franchises fairly and transparently.
When evaluating a brand's franchising program, we send out a questionnaire to franchisees, asking them to evaluate their satisfaction with the brand. Based on the results of this survey, we calculate a satisfaction score and assign it to the franchise.
Depending on the score that the franchise gets within its industry, we place it in a certain spot within our rankings to help prospective franchisees decide whether that franchise is the right opportunity for them.
Assisted living franchises offer something more than caregiving services — they also aim to improve the lives of seniors and their families. That's why when you invest in an assisted living franchise, you don't just open a business, you help make a direct impact on the health and well-being of your own local community.
Explore Top Senior Care Franchises