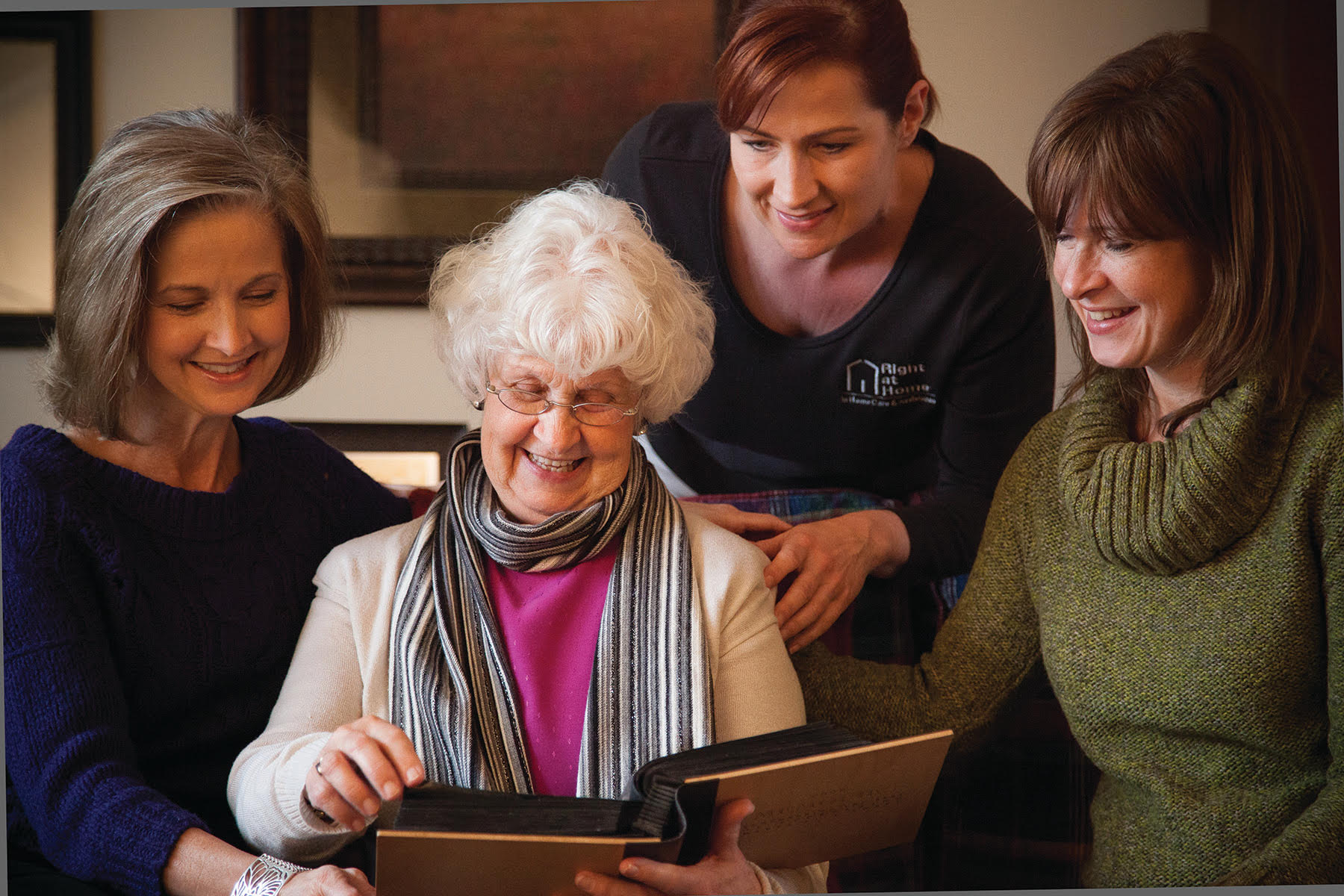 Sponsored Content Provided by Right At Home
With more than 5,000 franchise concepts in the United States—ranging from quick-service restaurants to office maintenance services to fitness—investors have many options from which to choose. Many would-be franchisees are wary of investing in trendy business concepts because when trends fizzle, they might find themselves in a financial bind. Recent data shows that the top growth areas for franchising include fitness centers, children's educational programs and the general health sector, while food, as a broad category, is declining, according to a recent New York Times story.
One part of the health care sector that appears to be trend-proof is the in-home care sector. In-home care, a service in which caregivers provide nonmedical care in the home to the elderly and other individuals with disabilities, is poised for major growth well into the next two decades. This is due in part to an aging population that will triple by 2050, according to UN estimates. As a result, the Bureau of Labor and Statistics states that in-home care is currently one of the fastest-growing segments within the health care industry.  Still, there are many in-home care franchises to consider. It's important to be sure that you invest in a brand that not only fits your desired level of investment but one that has a good reputation throughout the country.
Related Reading: Looking for a New Job in 2020? Why Buying a Franchise is a Strategic Career Move
Right at Home, which has 477 franchises in the United States and more than 100 locations internationally in seven other countries, is one of the largest in-home care franchises and has been franchising for 20 years. Right at Home first opened in 1995 under owner and former hospital administrator Allen Hager, who perfected the corporate model for five years before opening Right at Home up to franchising in 2000. For investors ready to be their own boss and make a difference in their communities, Right at Home might be the perfect opportunity.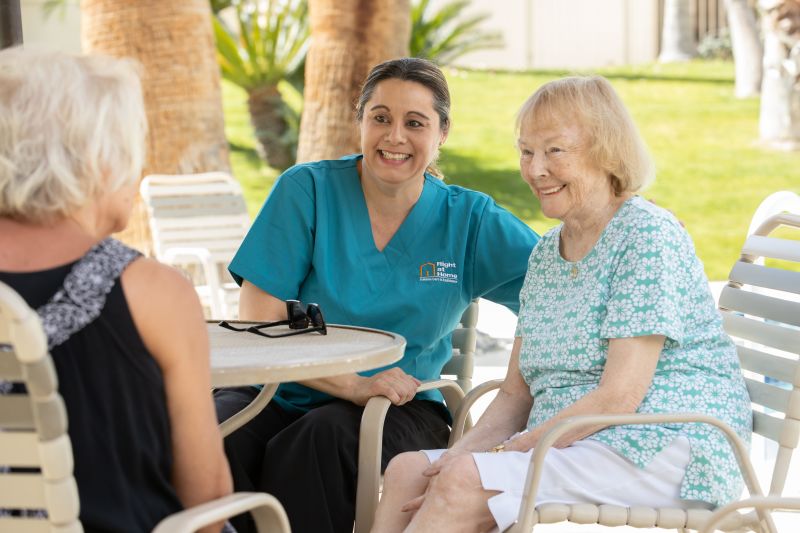 1. Owning A Franchise Is Better Than Working A Corporate Job.
"A work environment that once rewarded loyal employees with raises, promotions, and lifetime employment is no longer the standard," said Eric Little, chief development officer of Right at Home. "Many Right at Home franchisees are career changers who were looking for a way to take control of their careers and make a difference in their communities," Little said. To be a Right at Home franchisee, you aren't required to have previous nursing or health care experience. Most owners typically come with strong management backgrounds and a desire to pave their own way.
"Franchising with Right at Home is great for career professionals looking for a change because they get the best of both worlds. You own your own business, make all of the decisions related to hiring and firing, but you also get to do that while creating a business that makes a tangible, positive difference in the world," he said.
Owning a Right at Home franchise also gives parents the flexibility they need to care for their own families, and still be able to earn a good living.
"With Right at Home, I have the flexibility to work mom hours and catch up at night, volunteer at school, and pick up the kids," said Nikki Magyar, who owns a franchise in Florida.
Meaghan Scott, a franchisee from New Jersey, agreed.
"It provides me with the flexibility to spend quality time with my family while making a good living and positively impacting lives," she said.
In a typical corporate job, workers don't receive a significant financial reward for helping make a company more successful. When you invest in a Right at Home franchise, you have the opportunity to build equity in a business that you can sell, or perhaps someday pass on to your children.
"We are creating specific training for children of franchisees who are buying their parents' businesses," Little said.
Phil Turner, whose parents opened their Right at Home franchise in 2002, just recently took over as owner. "It means the world to me that my son is able to continue our legacy and be an impact in our community by providing care to those in need," said Mark Turner.
2. Right At Home Gives Investors A Solid Business Opportunity
"Over the years, our business has experienced tremendous growth, but I really feel the best is yet to come," said Greg Brewer, a franchisee from North Carolina.
Demographics show that the Baby Boomers have fewer adult "children" to care for them. Not only are people living longer, but they have a greater need for services. In fact, 47% of women over the age of 75 live alone with no spouse or loved one to assist them with daily activities like housework, cooking or cleaning, according to the Institute on Aging. Furthermore, a recent AARP survey states that older and physically challenged Americans desire to stay in their homes and maintain the highest level of independence possible.
Right at Home not only provides a good business opportunity thanks to changing demographics, but it also offers an established business model designed to maximize profitability. "With a relatively low initial investment, Right at Home franchises reported strong revenues in 2018. The average revenue per franchise was $1.2 million with a gross margin of 39.5%," Little said.
"One of the most attractive parts of the Right at Home franchise opportunity is that your performance is not limited by the constraints of a retail location," Little said.
While restaurants and other retail franchises are dependent upon bringing customers to their stores, Right at Home is a service-based business. This means that you are not necessarily constrained by the space within the four walls of your office if you want to grow, " Little said.
Although franchisees are required to operate an office outside of their homes, that space is only required to be at least 800 square feet initially. You can build upon your space as you grow and hire office team members. As an investor, you don't need to spend money on storage, because there is no inventory to store.
"The product we offer is care and those caregivers are working in the field, not the office," Little said.
Because in-home care is a service that transcends the latest franchise fad, owners can look at it as a long-term investment that they can grow over time. "There are so many other franchises that require franchisees to make heavy investments in new equipment and/or updated tenant improvements in the stores, Little said. "With Right at Home, our franchisees don't worry about the next big cost from an equipment or imaging standpoint."
3. Right At Home Allows You to Make An Impact On Your Community  
"In a corporate job, many people commute to their offices, return home, and have little interaction with the people in their greater communities. As a Right at Home franchisee, not only are you helping care for seniors, you are also helping their families, and providing jobs for caregivers," Little said.
"Last year, franchisees created 700 jobs for caregivers and 750 families used Right at Home to care for an aging loved one in their homes," he said. "The impact on families isn't necessarily limited to the clients themselves, but we are helping family members currently caring for mom or dad free themselves up to work, or care for their own children."
Furthermore, many Right at Home franchisees say working for a cause just feels different.
"I wanted my work to have more purpose and I wanted my skills to be used in a more meaningful way. I found both at Right at Home," said Beau Green, who owns a franchise in Alabama.
4. The Timing Has Never Been Better
"If you are thinking of investing in an in-home care franchise, now is the perfect time to take the leap," Little said. This year is the first year Baby Boomers will be turning 75. America is close to reaching a point in which individuals over the age of 65 will outnumber children in the population. Thanks to improved health care, average life expectancy in the United States is north of 78-years-old, with women living well into their 80s, according to CDC.
Furthermore, government budgets continue to experience strain, driving the need for private pay home care services that truly meet the needs of today's seniors.
According to Little, there also continues to be a large care gap after people are discharged from the hospital. Because hospital stays are shorter now than they were in the 1980s, more older adults find themselves in a bind when it comes to recuperating at home after a hospital stay. Hiring caregivers who can assist them in their daily activities greatly reduces accidents and hospital readmissions.
"Under the current system, Medicare and Social Security are not sustainable. There's been chatter in the publications out there that the retirement age could be pushed back. There are health care reform proposals out there. The lack of sustainable government programs fuels demand for private pay in-home care," Little said.
Not only do demographics and current policy factors play into the strategy of investing in an in-home care franchise, but the recent high returns in the stock market might allow investors the nest egg they need to finally start their own businesses.
"A savvy financial decision might be to take the gains off of the table and put them to work in something in which you have influence and control over. You can be proactive and take the leap," Little said.
5. Right At Home Takes A Different Approach 
"Unlike other in-home care franchises, Right at Home has spent 25 years in the business and was launched by a CEO with hospital administration experience, who spent five years running the business before he decided to franchise it. In other words, Hager didn't start the company with a goal of making money, but with a goal of providing the very best in-home care to elderly and disabled patients," Little said.
"We are an in-home care company first and foremost and are looking to provide solutions within the health care continuum," he said. "Because of our foundation in health care, thanks to Allen's background, he continued to add people with health care experience to the executive team. This allows us to have intelligent, meaningful collaboration with other entities in the health care continuum to figure out ways to improve the quality of life for our most vulnerable populations."
Right at Home was the first nationwide home care brand to create a package of services, called RightTransitionsSM, to assist hospitals, as well as other providers, with the reduction of preventable hospital readmissions and associated costs. In a three-year home pilot study in conjunction with Forsyth Hospital in Winston-Salem, NC, with funding from the Duke Endowment, RightTransitionsSM reported a 65% reduction in preventable readmissions, a 99% patient satisfaction rate, and more than $1 million in hospital savings.
Most importantly, Right at Home franchisees are happy with company leadership and the franchise system. A recent Franchise Business Review survey showed that owners rated their satisfaction as "Very Good" in these categories, including in financial opportunity and general satisfaction. The in-home care company also has been recognized by Forbes as the No. 1 franchise to buy in the low-investment category (under $150,000) in Forbes' America's Best & Worst Franchises to Buy 2018. 
Are You Ready to Make A Difference?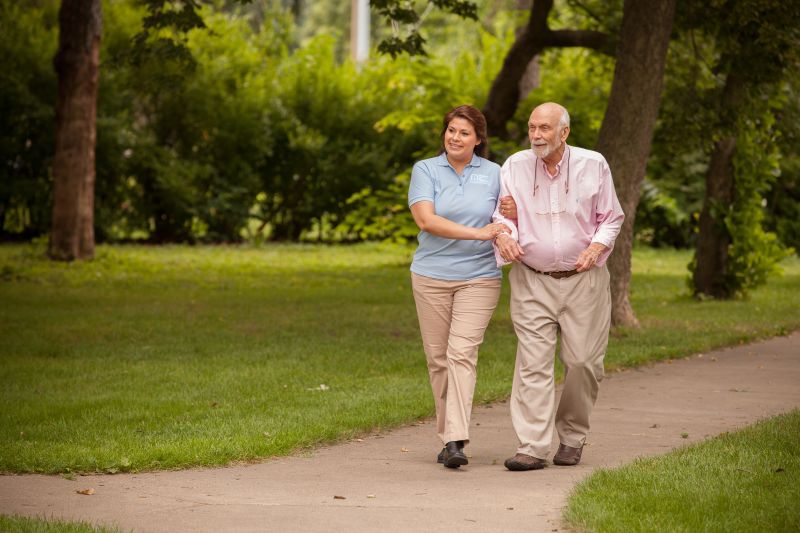 If joining a franchise that makes a difference in the lives of seniors and adults with disabilities excites you, here are some financial requirements you'll need to fulfill if you decide to join Right at Home, according to the company's Financial Disclosure Document.
Total startup investment: $80,150 to $147,150, including franchise fee
Franchise fee: $49,500 or $44,550 for honorably discharged veterans
Minimum Liquid Assets to be considered for a franchise: $150,000
You can also expect to pay royalties to Right at Home that total 5% of your revenues. Other ongoing costs include contributions to Right at Home's brand marketing and promotional fund, which is 2% of revenue on the first $1 million. The contribution percent declines after the first million in revenues. This money is a powerful resource in the marketplace that most other senior care companies can't match. Right at Home is one of the largest senior care companies in the world, and as such the contributions to this fund allow the company to offer sophisticated marketing to benefit the brand and ultimately the franchise owners.
Initial training includes 10 days of on-site training at Right at Home's headquarters in Omaha, NE. At the training, franchisees learn about the administrative and operational aspects of the business, as well as specific sales and marketing techniques for a home care franchise.
Franchisees are located in specifically designated areas (territories). Each territory is defined by zip codes that include 15,000 to 30,000 people age 65 and older.
Like most franchises, Right at Home doesn't offer any forward-looking projections for how much franchisees can make, but they do disclose historical sales and gross margin performance of their current franchisees.
This information is published in the company's Franchise Disclosure Document (FDD). As an example, the FDD shows Right at Home franchises open for 13 to 24 months as of December 31, 2018 (the most recent year that data is available) reported median net billings of $314,997 while the 217 franchises open for more than 61 months reported median net billings of $1,116,348, according to Item 19 of the company's FDD. Remember, the amount billed, or total revenue earned, is not the same as the profit realized. As you would investing in any business, when you research franchise opportunities, you should carefully conduct your research: weigh your options, look at all franchising costs, and talk to current franchise owners to validate your understanding of the business. You also need to be honest about the amount of time and capital you are willing to invest in your business.
There are still 300 open and available territories, including Grand Rapids, Michigan; Bakersfield, California; Daytona, Florida; Akron, Ohio; El Paso, TX; and Jackson, Mississippi to name a few.
Owning an in-home care business can not only be rewarding but also the next step on your career ladder. To learn more and receive a free Right at Home franchise kit, call 866-350-9770 or visit https://rightathomefranchise.com.