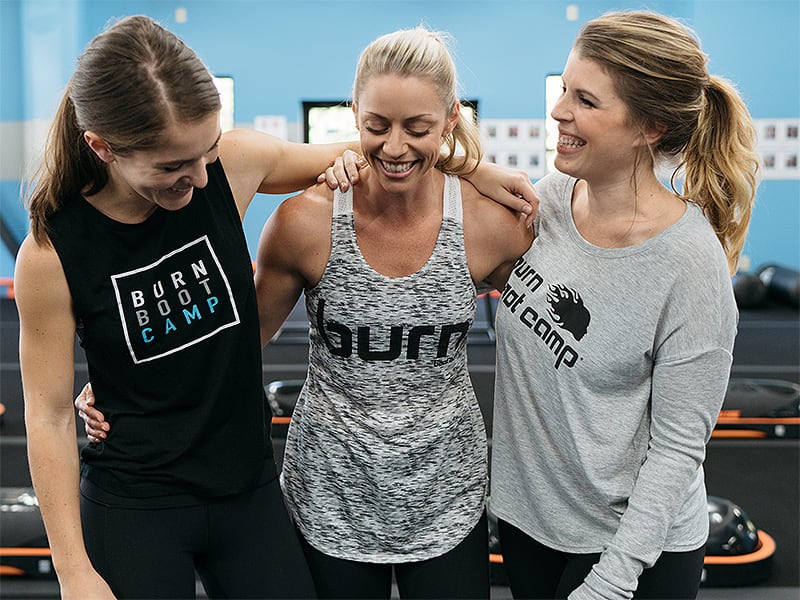 Female Entrepreneurs Weigh In on the Best Franchises for Women
In 2007, Rochelle Carrington left a successful sales career to purchase a Sandler Training Franchise in Armonk, NY. In less than two years, Carrington was not only turning a profit, but she had found a freedom not typically available in the corporate world. "I broke even in one year and was profitable in a year and a half," she said. "I work quite a bit, but absolutely love what I do. I love the product and working with business owners and sales teams every day. From a personal perspective, I get to set a great example for my kids of what you can accomplish as a business owner and I have the freedom to be with them as much as possible."
Top 10 Franchise Opportunities Among Women
Carrington has realized the dream of so many women who seek greater financial and personal freedom and the ever-elusive work-life balance. In the decade after Carrington opened her first franchise, between 2008 and 2018, female franchise ownership has increased by 54%.*
It's not just franchise ownership that is increasing among women. Women-owned businesses are growing 2.5 times faster than the national average, with women opening an average of 849 businesses per day, according to a report commissioned by American Express.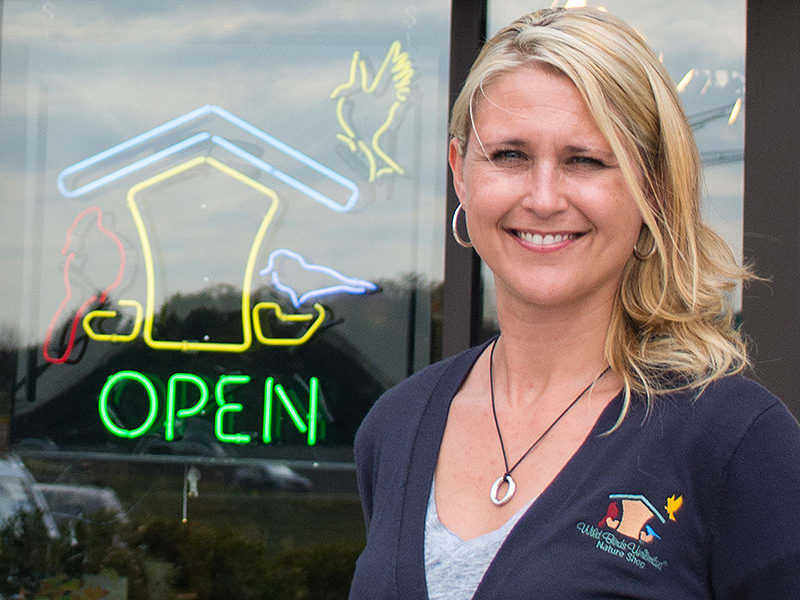 "There is a tremendous increase in the number of female franchisees. Women are feeling more empowered," remarked the Charles Willis, Co-Founder & President of the Pinot's Palette franchise. "They continue to break down the long-held stereotype that business is a man's world."
FASTSIGNS' CEO, Catherine Monson, says over the past few years their brand has also witnessed an increase in women franchisees. "In addition, we have seen a number of franchisees transition their business to their daughters, as well as more female spouses who have chosen to become active in the management of the business," said Monson. "The beauty of starting a franchise is that there is no glass ceiling to break through because you are your own boss – it is very empowering."
The well-known fitness franchise based out of Boca Raton, Florida, Orangetheory Fitness, has been one of the fastest growing women-owned/led companies in the U.S. for a few years running, according to The Women President's Organization.
"You will often hear me say, 'the only thing you have control over in your life is the effort you put into things,'" said Ellen Latham, co-founder of Orangetheory Fitness. "Women make great franchisees because they do not let their ego get in the way, so there is more bonding with fellow franchisees and not so much of beating their fellow franchisees out, but rather just improving upon their last best effort."
To be clear, it's not just women who are finding success and work life balance with franchising. The franchise industry as a whole is growing. In 2018, women owned 37% of franchise locations, compared with 24% in 2008, according to Franchise Business Review.* Thanks to a healthy economy, recent tax reform and a favorable regulatory environment, the franchise industry is currently witnessing its eighth year of expansion, with the International Franchise Association(IFA) predicting that in 2018 franchise establishments will grow by 1.9%, franchise employment will increase by 3.7% and gross domestic product from franchising will increase by 6.1%.
But for women, who still struggle to secure funds from venture capitalists [when compared to men – receiving just 2% of venture capital funding despite owning 38% of businesses in the US], hold just 20 percent of board seats at Fortune 500 companies and represent a mere 6 percent of CEOs at S&P 500 companies, the growth in female franchise ownership is especially encouraging.
Franchise Brands With Greater Than 50 Percent Female Ownership
| Franchise Brand | % Female Ownership |
| --- | --- |
| Rhea Lana's | 92% |
| Nothing Bundt Cakes | 90% |
| Just Between Friends | 89% |
| Drama Kids | 84% |
| Young Rembrandts | 82% |
| KidsPark | 79% |
| Burn Boot Camp | 58% |
| Cruise Planners, an American Express Travel Representative | 58% |
| Estrella Insurance | 58% |
| Pinot's Palette | 56% |
| N2 Publishing | 56% |
| Snapology | 55% |
| Dream Vacations | 55% |
| Showhomes Home Staging | 52% |
A Team Mentality
Franchise ownership offers an attractive option for women who are looking for greater work-life balance, to make a career change, explore their dreams of entrepreneurship or for those who are simply frustrated with the corporate world.
"Women are sometimes underestimated or get passed by on opportunities, remarked Rachel Sherman, owner of TSS Photography in Margate, Florida. "Owning your own franchise, being your own boss while having an incredible corporate office that always has your back is the best of all worlds! Anyone is capable of anything they set their mind to and work for."
Being in business "for yourself, not by yourself," is a popular saying in the franchising world, and has been a contributing factor to the ongoing success of the franchise business model. "As a franchisee, you're never alone. It's not a lone wolf venture — it's a true team mentality," said Katherine Daniel, director of people operations and marketing at N2 Publishing.
Renee Friedman, who bought her first FASTSIGNS franchise in 1993, was the preferred signage vendor for the 1996 Olympic Village and currently owns and operates a FASTSIGNS franchise in Central Orlando, explained, "Being part of a strong franchise provides opportunities and resources that would not be available as an independent owner. If I need help, have a question about a product or budget or hiring or anything, there's someone standing by to assist me. We have so much training at our fingertips!"
Franchising also offers a faster path to business ownership that is especially appealing to women [and men] looking to kick off a second career or venture into entrepreneurship for the first time.
After spending 25 years in the hospitality industry, working as an executive for a global hotel brand, Kristi Janman decided it was time to pivot her career. She knew she wanted to build a business that enriched the lives of others, but she also knew that she did want to start from scratch. "I wanted to invest in a smaller franchise with growth potential where I didn't need a ten-year runway to build a business. The franchise model was perfect for me," she explained. In 2015, Janman bought her first Nothing Bundt Cakes franchise in Kennesaw, GA. "If I had known how rewarding this is, I would have done it sooner!" she exclaimed.
Women Seek Work-Life Balance
From part-time to remote work to the ability to make your own schedule, franchising offers a unique opportunity to realize both financial freedom and work-life balance. "So many of our franchisees have left professional careers to open a Pinot's Palette," said Willis, citing the flexibility in franchising as a primary driver.
"As a single mom for the last 12 years, having my own franchise has allowed me the flexibility to be great at being a mom and a business owner," said Friedman. "If I need to take off to volunteer at school, take my daughter to the doctor, get my hair done, make phone calls or pay my personal bills, for example, I get to make that decision."
Lindsay Verdun, owner of TSS Photography in East Peoria, IL, echoed Friedman's sentiment explaining, "I have been able to work from home with my children here and can adjust my schedule as needed. I never have to worry about making class parties, fieldtrips, or missing some of those 'baby firsts.' I love being my own boss who can make sure my family comes first over our business."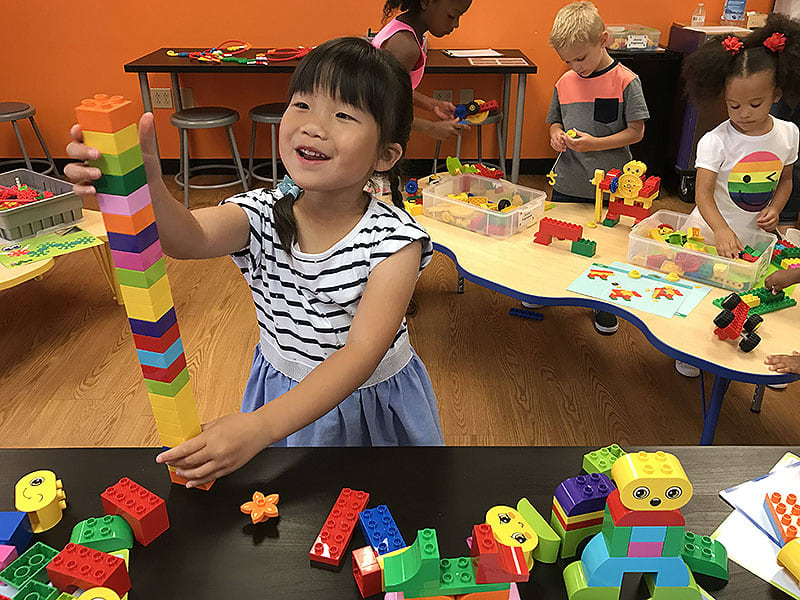 For men and women, work-life balance matters. But for women in particular, the responsibilities can really stack up. "It's easy [for women] to take on so much responsibility — both at work and at home. Despite working full time, many women still find themselves carrying the lion's share of at-home tasks like preparing dinner, taking care of a sick child, and the list goes on," said Daniel. "What's so great about being a franchisee is that the extra support — the mentorship, the operational playbook, the training and support staff — is there for the using, if only the franchisee is humble enough to take advantage of it."
At Rhea Lana's, a community event-based consignment business, 92% of franchise owners are women.
"Women desire quality of life and relationships, while still pursuing their professional dreams," said Rhea Lana, Founder and CEO of Rhea Lana's. "They [women] understand the strength that comes from being part of a high achieving team. Because of this dynamic, they work hard to find solutions that meet the needs of the team and organization, even if it means great sacrifice for themselves. A healthy franchising system operates much like a family with deep, lasting relationships. I personally find great joy working with our franchisees because they truly care about our brand and they understand the 'sister lift' principle – that we grow our brand together."
Like Lana, Willis finds women to be particularly suited to and adept at running a franchise. "Women tend to be engaged in their local communities, like to socialize, and enjoy networking. These traits are particularly important when it comes to achieving success with Pinot's Palette's business model," he explained.
The Best Franchises for Women
When you're ready to compare your options, there are thousands of franchise brands to choose from, which is why it is so important to do thorough research. Ultimately, you want to find a brand that will meet your expectations and help you achieve your dream of business ownership while giving you the lifestyle you desire.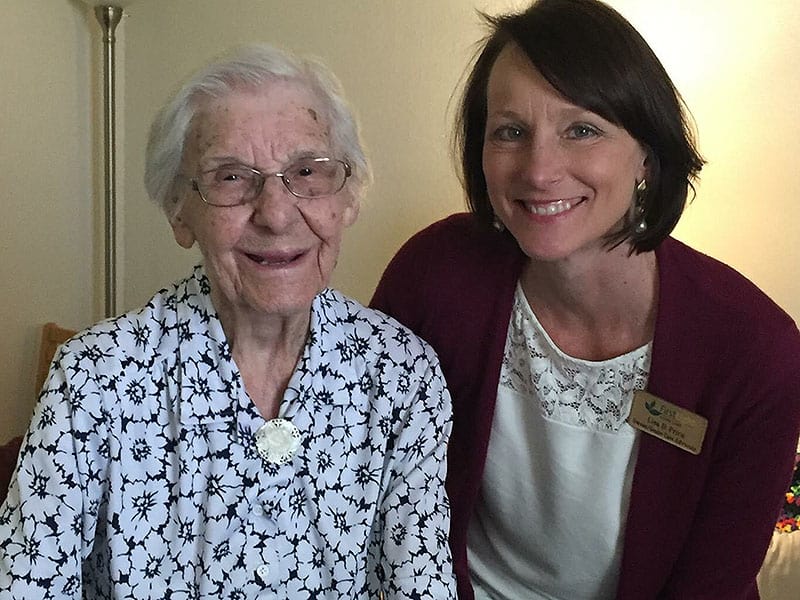 Examining feedback from other female franchise owners is one way to get unbiased advice from other women who have already made the leap into franchise ownership and have first-hand experience with the brands you are considering.
To assist you in this process, Franchise Business Review surveyed 5,723 female franchisees representing 240 franchise brands. Each survey participant was asked 33 benchmark questions about their franchisor that focused on areas such as leadership, training, and core values as well 16 more personal questions concerning topics such as their business lifestyle and overall enjoyment of running their franchise. You can see the complete list of the Top Franchises for Women here.
"Just Go for It"
Franchising can be a tremendous opportunity for women to forge a path to meeting their personal and financial goals. Unlike entrepreneurs who start their business from scratch, franchising gives you the chance to start and grow your business immediately, with extensive support and a proven system.
If you're like many women, the fear of failure may be the one thing holding you back from pursuing your dreams. So, if you need some encouragement, just look to the many other female business owners who overcame their fear and took the leap into franchise ownership. As Latham said, "Believe in yourself and your communication skills, your passion and how hard you know you work in everything that you do in other parts of your life! JUST GO FOR IT."
We wish you nothing but success as you begin this next chapter!