What Are the Best Healthy Food Franchises? 4 Top Brands Revealed!
Americans as a whole might not be the most health conscious bunch but over the years there has been a noticeable shift towards food labeling transparency as consumers become increasingly aware of the negative effects that processed foods and additives have on health. Similarly, the organic food market is gaining ground with "organic sales in the U.S. totaling around $49.4 billion in 2017, reflecting new sales of almost $3.5 billion from the previous year," according to the Organic Trade Association. "Organic food now accounts for more than five percent of total food sales in the U.S."
Today, grocers, restaurant owners and food industry entrepreneurs are not only responding to increased consumer demand for organic food but they are also responding to calls for more diet specific and allergen free food options that can satisfy those with allergies to gluten, nuts, soy and dairy as well those who adhere to a vegan, vegetarian or paleo diet.
For entrepreneurs looking for a new investment or career opportunity, buying a healthy food franchise may be an appealing option.
If you are interested in food franchising, there are tons of options to consider. However, not all franchises are created equal, which is why at Franchise Business Review, we provide ratings and reviews of today's top franchises based on franchisee satisfaction. We rank the best franchise opportunities to help you find the business that's right for you. The four healthy food franchise brands, listed below, were all rated highly by the franchisees that own them, placing them on this year's top franchise opportunities list.
The Best Healthy Food Franchises of the Year
Happy & Healthy Products offers a wide variety of products from Frozen Fruitfull bars to Open Road & Rocky Mountain Popcorn to satisfy any craving! They clearly list all of the nutritional information, for each product they offer, on their website so you know exactly what you're eating. With a proven track record of success they have been open for over 25 years and are a Certified Women's Business Enterprise.
Happy & Healthy Products is looking for franchisees who are hard working and ambitious!
As a Happy & Healthy franchisee you will be a wholesaler giving you the option to work from home or a remote location. If you enjoy getting out in the community, you'll also have the option to sell Happy & Healthy products at flea markets, sporting events, and more!
Since Happy & Healthy products are stored in a local cold storage facility you don't have to worry about finding space for inventory. When you buy a Happy & Healthy franchise, corporate marketing consultants will help you set up your first 10-15 accounts and offer training to ensure you are able to successfully grow your business beyond your initial accounts.
Initial Investment: $45,000
Cash Required: $45,000-$90,000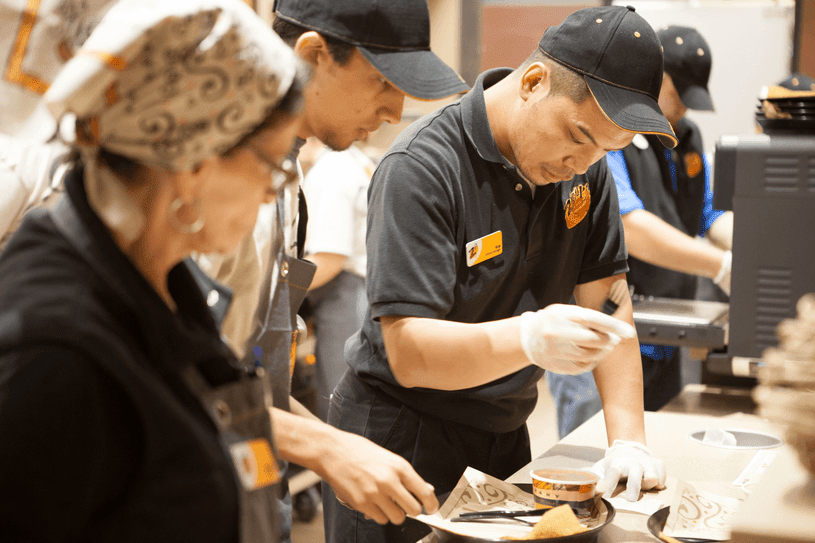 The Zoup! founders discovered that many people want delicious and nutritious soup but have little time to prepare it on their own. Since opening over 20 years ago, sandwiches and salads have also been added to the menu. Zoup! offers a fast-casual atmosphere with a menu that requires little to no prep, so that as a franchisee you can focus on customer service and growing your business. Zoup! also offers catering options for corporate events, weddings, and more!
Today, there are over 100 Zoup! locations across the United States and Ontario, Canada. Zoup! looks for franchisees that have strong leadership qualities, a desire to motivate and train employees, and an entrepreneurial spirit. If you are looking for a restaurant franchise that is top-rated, customer service oriented, and offers varied franchise models for financial flexibility, Zoup! may be the right franchise for you.
Initial Investment: $386,860 - $576,250
Cash Required: $120,000
Tropical Smoothie Cafe
Tropical Smoothie Cafe believes in their motto "Eat Better. Feel Better" and proves it through their menu. With delicious smoothies, toasted wraps, sandwiches, and bowls made with the freshest produce, you know your customers will be back for more! There are over 700 Tropical Smoothie Cafe locations across the United States.
Successful Tropical Smoothie Cafe franchisees usually have business and/or restaurant experience, a competitive mindset, and an understanding of customer service and community outreach. They also value creativity and innovation.
Initial Investment: $222,095-$569,335
Cash Required: $125,000
Jamba Juice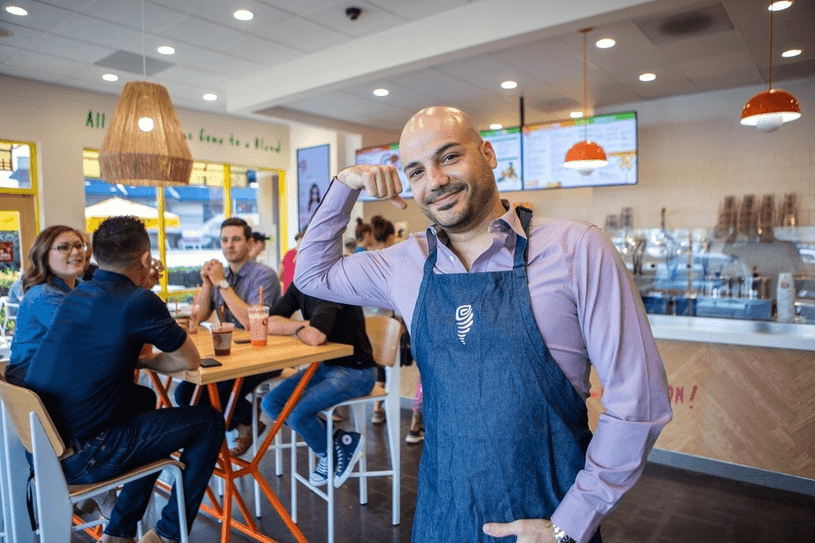 Since opening nearly 30 years ago, Jamba Juice has become a nationally recognized brand and one of the largest smoothie companies in the world. Their most successful stores are located near gyms, grocery stores, and other big box retailers and have made healthy food more accessible for customers. Jamba Juice looks for franchise owners that are health conscious, have a desire to succeed, and may want to expand beyond one location. If you love making a difference in your community and wish to inspire healthfulness, a Jamba Juice franchise might be right for you.
Jamba Juice offers three different franchise models:
Traditional In-Line Store
Drive-Thru Model
Non-Traditional Model (only available to past owners)
Jamba Juice has over 900 franchises open across the country and is looking to expand!
Initial Investment: $238,600-$504,300
Cash Required: $100,000
Ready to Bring Healthy Food to Your Community?
Running any kind of food franchise can mean hard work, early mornings and a significant investment. Many healthy food franchise concepts, however, require little food prep, which results in less equipment required to operate. They also can typically be run out of a smaller space than traditional restaurant concepts, which means lower investment and infrastructure costs in a traditionally expensive industry.
No matter the type of franchise you are considering, it is important to do your research. Franchise Business Review is here to help keep you informed on the best franchises on the market today. See all the food brands that made this years best of brand franchise awards.