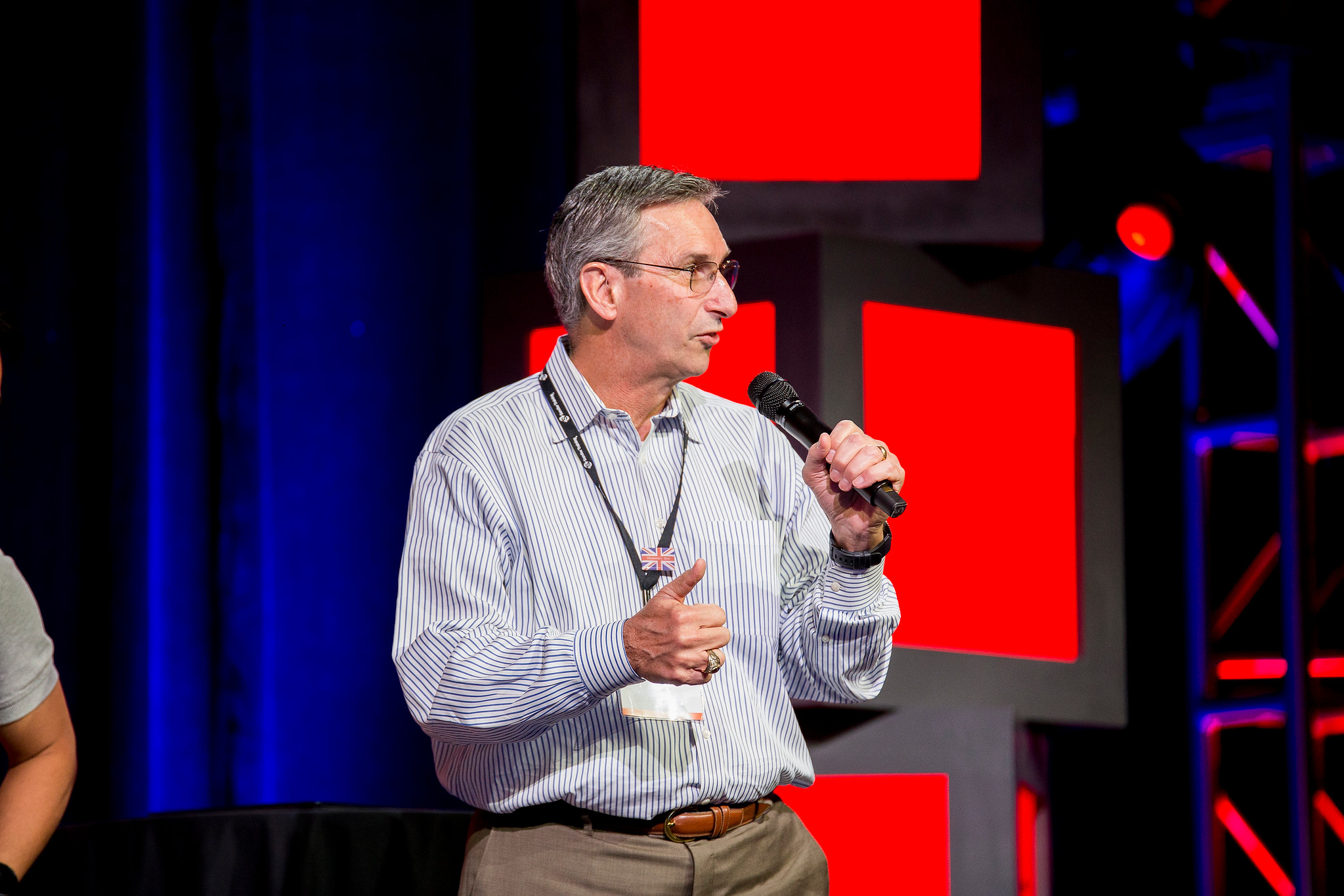 Al Simon bought his Sandler Training franchise on September 10th, 2001. The next day, the Twin Towers were attacked and the country shut down. Despite the immense uncertainty of the time, Al managed to grow a successful franchise that has survived and thrived to this day.
As our country once again faces monumental challenges and incredible uncertainty, we thought it might be helpful to ask Al about the lessons he learned in 2001, how he navigated the recession of 2008 and his message for current and prospective franchisees in the midst of the COVID-19 epidemic.
Al joined FBR founder, Eric Stites, for a live webinar on March 25th, 2020. Among other things, the two discussed: 
The general franchising journey
Do's and dont's of franchise research
What to look for in potential franchise systems
How Al Simon became a Sandler Training franchisee
What it was like launching a franchise the day before 9/11
How to navigate uncertainty in franchising
How a good franchisor supports their franchisees in times of crisis
So much more
You can watch the webinar recording below. In the coming weeks, be sure to first take care of yourself, your family and your neighbors. But, should you find yourself with extra time on your hands and are curious about franchising, a great place to start is with these award-winning franchises — when you're ready to learn more they will be happy to talk to you about their systems and explain how they support franchisees in both good times and bad.
Top 200 franchise opportunities: https://franchisebusinessreview.com/page/top-franchises/
---
About Sandler Training: Sandler is a leader in the sales and management training industry. They have been offering franchises since 1983 and today, they have more than 270 offices worldwide. They provide instruction in more than 15 languages and 30 countries around the world. Sandler trains over 30,000 people in over 500,000 hours of training each year.
Sandler Training was ranked as one of the Top 200 Franchise Opportunities in 2020 by us here at Franchise Business Review.
About our Guest, Al Simon: Al is a Sandler Training franchisee. After 22 years in sales, Al became disillusioned with corporate America and  made the leap into franchising. Al launched his award-winning franchise in 2001 and operates it to this day in Atlanta, Georgia.
About our host, Eric Stites: Eric Stites founded Franchise Business Review (FBR) in 2005 and currently serves as the company's CEO. FBR is the franchising industry's leading franchisee satisfaction market research company and has worked with over 1000 leading franchise brands.
---
You might also be interested in: How Much Money Can You Make – The Key Drivers of Franchise Investment