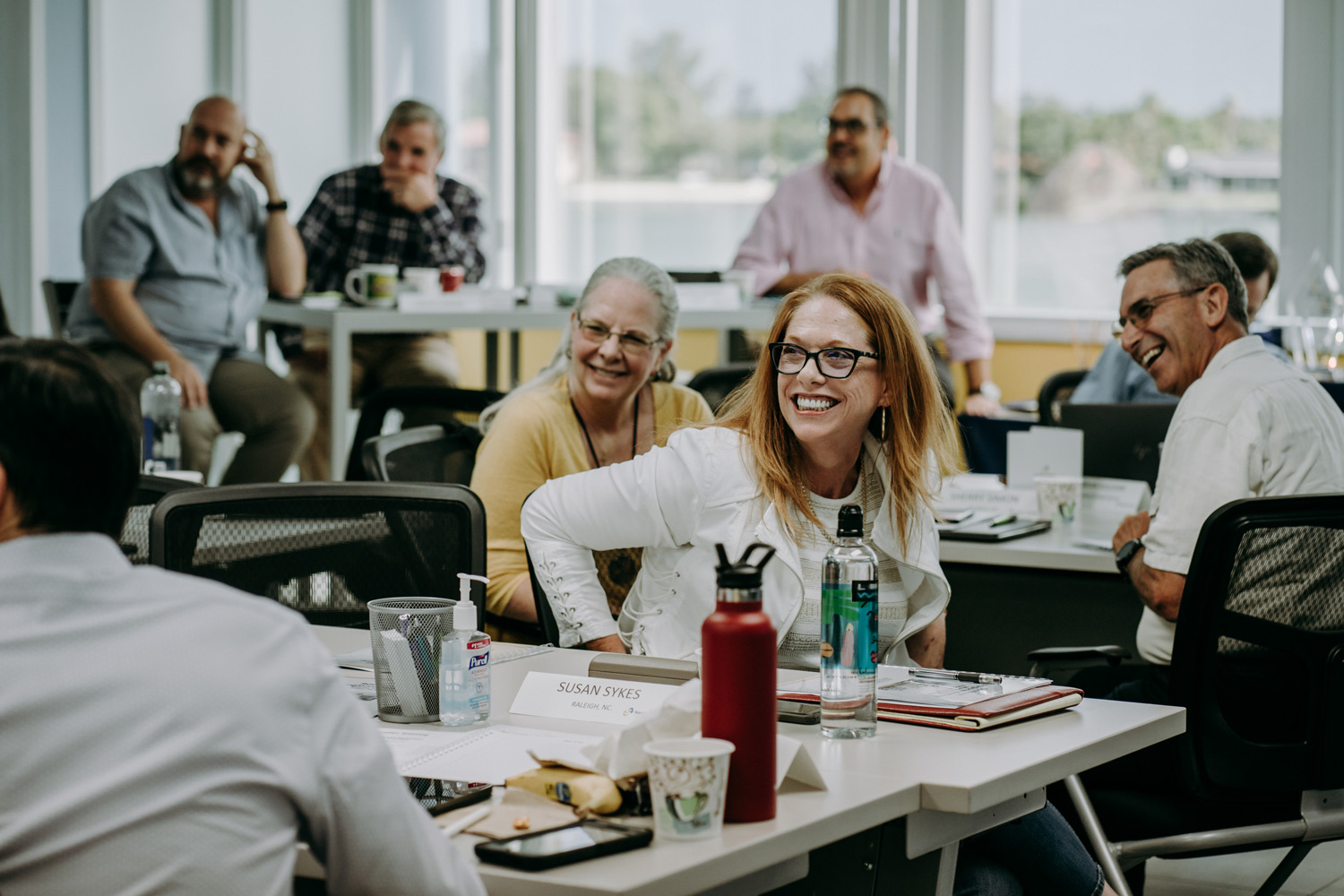 CULTURE CLUB
Top franchises understand it's their franchisees that drive their success
David Mattson knew his company was losing its identity and becoming essentially a "faceless" organization when it prioritized "product visualization and superficial packaging" over the wellbeing and success of the people who represented their brand.
Mattson, who's worked at Sandler Training for over 30 years and was named president and CEO in 2007, said his executive team also realized the only way their business could survive what he referred to as "our darkest period" was to go back to the brand's core values that served as one of the company's guiding principles under David Sandler, the company's visionary founder.
Bottom line: Mattson and his team at Sandler concluded they needed to make company culture a top priority again.
"We really lost our way for a while there, and the only way we were able to turn things around was rallying around a common culture mission," said Mattson, a best-selling author, business visionary and leader of the world's largest sales effectiveness training organization.
"We understand that it's your people who drive your success," said Mattson.
Creating a winning culture among its hundreds of franchise owners scattered throughout the world has been a key driver in Sandler's success. And the verification for that commitment was being named one of the top companies named to Franchise Business Review's Culture100™ list this year.
To help understand how franchisees prioritize their company cultures, Franchise Business Review asked over 24,800 franchisees from more than 224 brands a series of 12 specific questions that focused on leadership, core values, honesty and integrity, and overall support. FBR also asked franchisees a number of key metric questions that included if they "Enjoy being part of the organization", "Do they feel valued", and "Would they recommend their company to someone considering buying a franchise".
Franchises across many different industries reached the required benchmark overall scores to make FBR's Culture100. Some of the more recognizable national brands on our list include: (in alphabetical order): Christian Brothers Automotive, FASTSIGNS, MaidPro, NextHome, Nothing Bundt Cakes, Pinch A Penny, Tropical Smoothie Cafe, TWO MEN AND A TRUCK, Weichert Real Estate and Wild Birds Unlimited.
"A strong culture doesn't just happen within a company — it has to be designed, built, and constantly maintained. The franchise companies that we've identified on our second annual FBR Culture100 list clearly have made that a top priority and, as a result, are among the best of the best franchises in the business," said Eric Stites, CEO and founder of Franchise Business Review.
We asked the leaders of five of our Culture100 award-winners why creating a winning company culture is so important and how they invested in the success of their franchisees during a very challenging year. Here are some of the key takeaways from those conversations: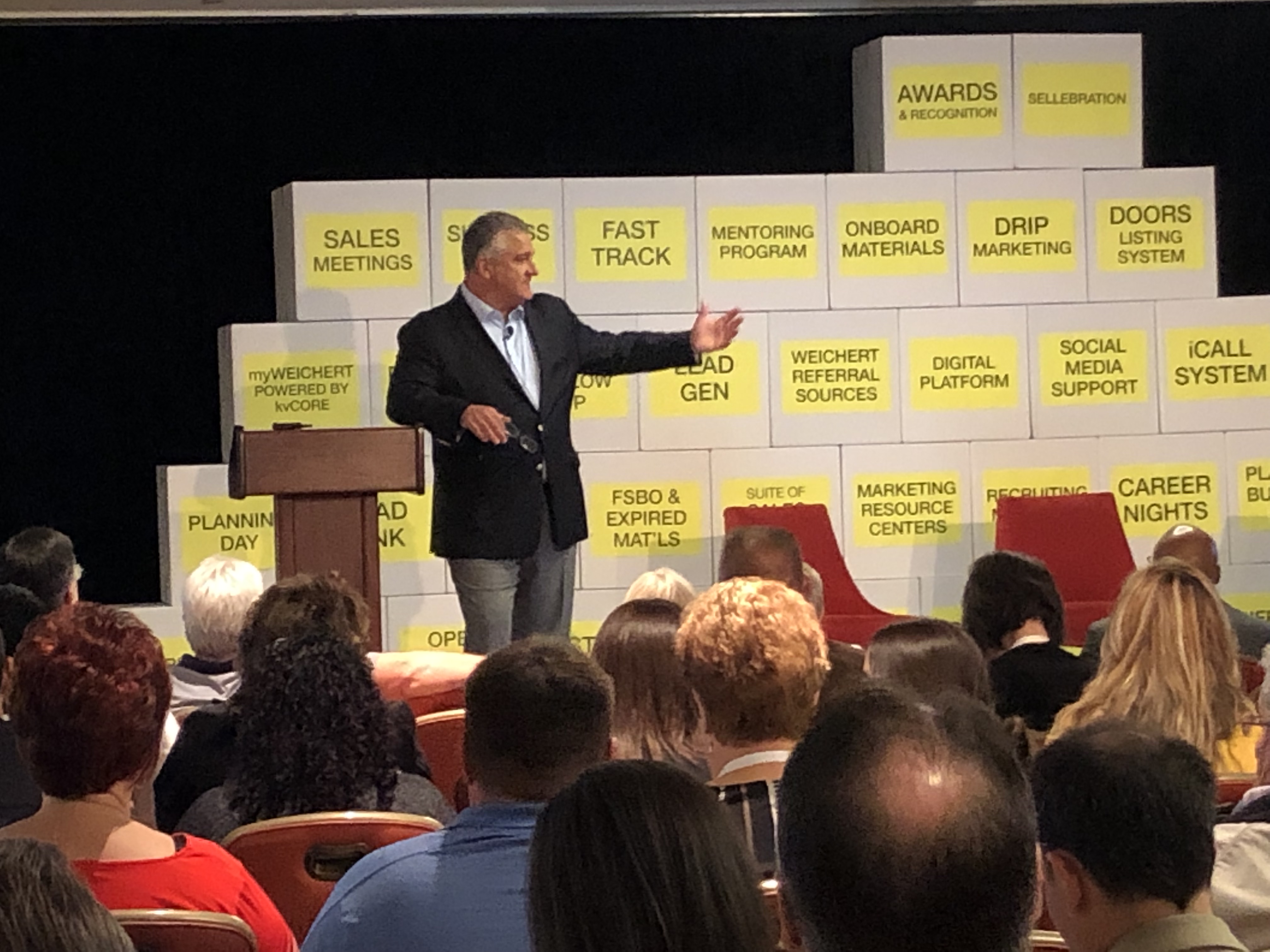 WEICHERT REAL ESTATE
"It actually starts with our founder, Jim Weichert, whose core mantra is 'People buy people before they buy any product or service.' You don't start working for the Weichert organization before you clear that hurdle," said Weichert Real Estate President Bill Scavone about the winning culture with franchisees he's helped cultivate at his company.
Scavone said that Weichert's culture-focused success starts from Day 1 when new franchise owners are flown to the company's corporate headquarters in Morris Plains, New Jersey. It gets reinforced during the Leadership Academy at the 200-acre campus where franchisees spend 4-5 days with coaches, trainers and service personnel for additional training and team building.
Scavone's advice for franchises that want to build a winning culture with their franchisees? "Do what you say you're going to do to build trust. Always be honest and open. Be direct with them. People nowadays don't want the fluffy stuff. They just want sincerity, and they want integrity," he said.
HOME INSTEAD
"Culture is a combination of values, practices and behaviors of the company. Your values are something that needs to be a bedrock that don't change over time, but behaviors and practices need to evolve to meet the needs of the organization," said Home Instead CEO Jeff Huber.
With more than 90,000 caregivers working at 1,200 independent franchises throughout the U.S. and 14 other countries, Home Instead's success in cultivating a winning franchise culture has had a direct impact on the home care clients they serve, said Huber.
The Omaha, Nebraska-based franchise faced enormous challenges in 2020, especially at the start of the pandemic when home care services were limited by face-to-face restrictions. But by making substantial infrastructure investments in communications and technology, the Culture100 award winner was able to maintain top care for their clients.
"If COVID taught us anything, it's that we need to be doubling down on our efforts to give our people all the tools and information that we can to continue to serve our clients in new and better ways," Huber said.
OFFICE PRIDE COMMERCIAL CLEANING
"One of my longstanding goals at Office Pride is to have the happiest franchisees on earth. Do you know why? Because people work harder and have a better attitude when they feel good about what they're doing," said Todd Hopkins, founder and president of Office Pride, which has 148 locations in 25 states.
How does the Palm Harbor, Florida-based Office Pride ensure its franchisees remain happy? First, the company is extremely selective about who they award franchises to. "Candidates have to be a good fit for our culture and be on board with our core values," Hopkins said.
Second, Office Pride treats franchisees as their customers because, as Hopkins explained, "They ARE our customers. When franchisees buy into the franchise system, they also are buying into our vision. It's crucial to give them the respect they deserve."
Third, the Culture100 award winning franchise delivers what they promise, said Hopkins. A franchise contract involves more than spelling out the territory and fees, according to its founder. It's the franchisor's promise to provide tools and resources that can help the franchisee succeed – such as training, marketing assistance, proven processes and business coaching.
"We aim to create an environment that promotes long-term growth and success, which, in turn, contributes to franchisee satisfaction," Hopkins said. "When a franchisee is happy, the whole system is better for it."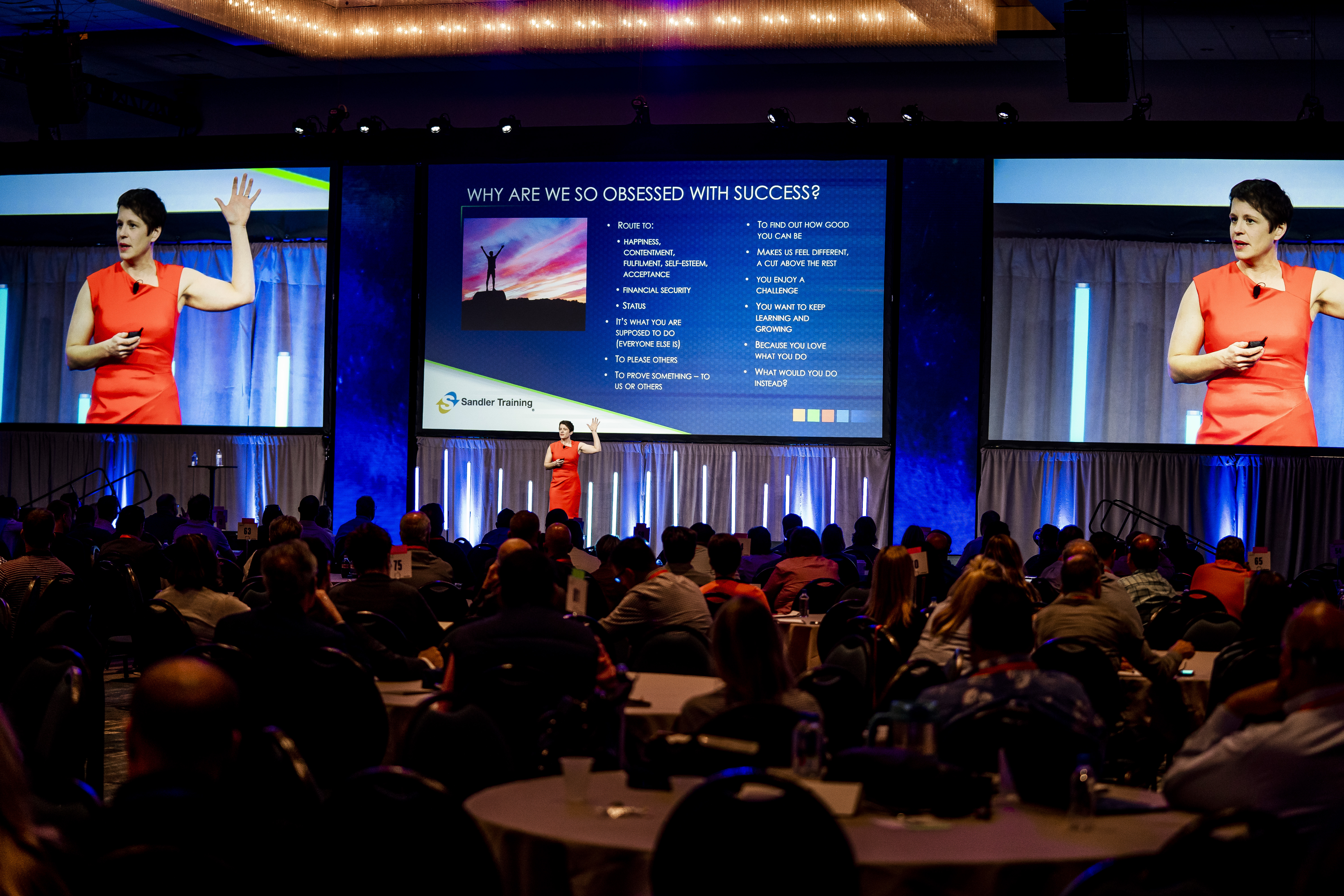 SANDLER TRAINING
As the president and CEO points out, rebuilding the Sandler culture did not happen overnight. It took a coordinated effort and strategy to what had become a disjointed organization, said Mattson.
"The first thing we did was make sure everyone was marketing themselves under the Sandler name again and consolidating everything, starting with our website and marketing efforts," Mattson said. "We didn't force our business owners to do anything – but we made it better and cheaper than they could do on their own."
For his part, Mattson has gone the extra mile to promote the award-winning culture at Sandler. He said that starts by making sure he personally talks to 20+ franchisees per week. "We always make decisions as if the ZEE is sitting at the table," he said.
In addition, Mattson facilitates a weekly Town Hall video with the Sandler team members and participates in nine regional meetings a year where he provides a home office update. His executive team also runs a teleconference call with franchisees twice per month that uses an open mic format that allows the business owners to ask questions and share their experiences.
"Having a strong company culture has become probably the single most important factor in our success," Mattson said. "Without it we just become another faceless organization."
The top franchise companies that have the honor of be named to our 2021 Culture100 list are clearly among the best of the best franchises in the business.
We invite you to learn more about what makes them unique, and explore exciting business ownership opportunities in your local market by visiting the 2021 Culture100™ list.