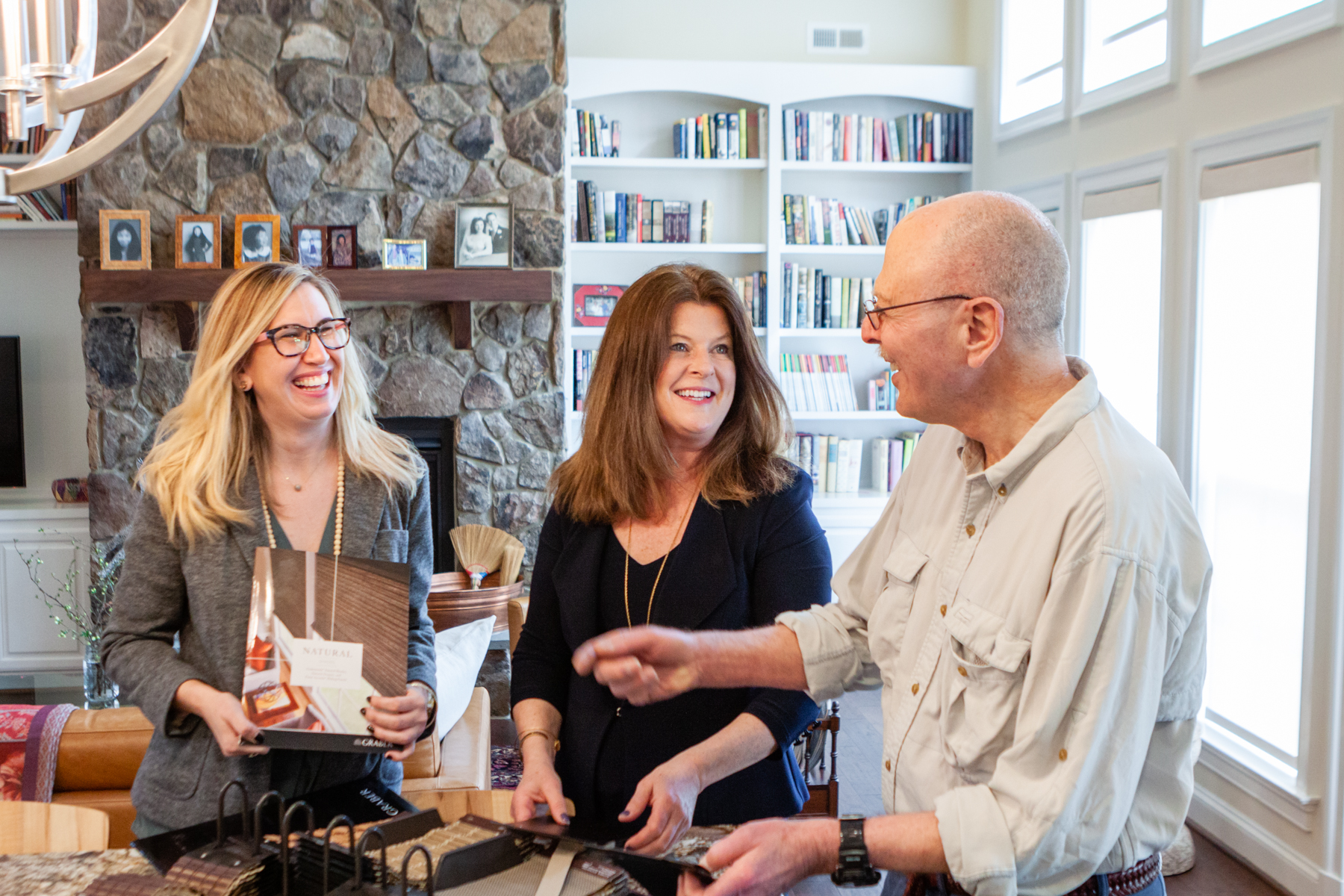 FBR can help you find the right home improvement franchise opportunity for you
If you've been exploring home improvement franchises, this is your "right-place, right-time" moment. FBR delivers franchise ratings based solely on how franchise owners rate their own franchising experience for satisfaction and performance. We've already done the research to cull the list and deliver only the highest ranking franchises.
Home improvement franchises encompasses a wide range of services from home cleaning, closet design, window treatments, and swimming pool cleaning to home renovations, home insulation, home inspection, and more. Let's start by reviewing a selection of the Top-Rated Home Improvement Franchises from this year's list of Top 200 Franchises.
(Initial Investment: $170,500-$346,000, Cash Requirement: $75,000, Total Units 48) As a full-service, retrofit insulation franchise with a unique, proprietary injection foam insulation product, USA Insulation begins each job with an energy assessment and completes each with a "USA WAY" customer experience. The company states, "With more and more Millennials turning towards home purchasing, and Baby Boomers downsizing for retirement, there's more demand than ever for insulation service." This home improvement franchise opportunity provides franchisees access to a complete suite of tools, resources, and training in products, marketing, business development, green business practices, plus continual support from the franchisor. Learn more
(Initial Investment: $75,950-$94,155, Cash Requirement: $10,000-$20,000, Total Units 143) Gotcha Covered is a window coverings franchise that provides custom window treatments to residential and commercial clients. The company offers a wide variety of  window solutions including blinds, shades, window film, curtains, draperies, shutters, and more. This home improvement franchise has a flexible business model that encourages work-life balance. They provide in-depth and ongoing training and support for business planning, software usage, product knowledge, advanced sales, and marketing. Their franchisees come from diverse backgrounds, from stay-at-home moms to business executives. Although having a business, sales, or marketing background is helpful, Gotcha Covered welcomes high-energy, self-motivated individuals too. Learn more
(Initial Investment: $192,225-$369,550, Cash Requirement: $119,900-$337,590, Total Units 42) Not all franchise systems share their satisfaction survey results publicly, but DreamMaker Bath & Kitchen does to show their commitment to franchisee relationships and brand transparency. The company states, "For brands to be successful, it has to work for both franchisees and the franchisor as they grow." DreamMaker's marketing department and business coaches help franchisees develop a 12-month marketing plan to make their businesses visible in their communities including local advertising, a company website, and digital advertising. They also help franchise owners analyze the ROI on marketing spending and understand how to adjust their strategy to get the highest return. Learn more
(Initial Investment: $84,500-$180,000, Cash Requirement: $85,000-90,000, Total Units 172) Also on the 2022 lists for Top Low-Cost Franchises and the Best Franchises for Women, this home improvement franchise opportunity promises to make ugly tile, bathtubs, and countertops beautiful again. The brand serves residential, commercial, and mobility-impaired clients. Miracle Method Surface Refinishing is seeking like-minded, driven franchisees who will uphold the quality and brand standards of Miracle Method. They offer franchisees the training, support, and tools needed to support their proven business model. Their hands-on support includes technical training, office and administrative support, marketing and sales support, and business set-up and systems support. Most successful franchise owners have a background in business management, customer service, or sales with the ability to set goals and juggle multiple projects at once. Learn more
Which Home Improvement Franchise Opportunity is Right for Me?
Whether you're just beginning to explore home improvement franchises, or you've been at it for a while without conclusive results, you've come to the right place! Here, you can research and compare only the best franchises based on franchise owners' satisfaction ratings.
Our list of Top Home Improvement Franchises includes franchises from our Top 200 List that offer home cleaning, home repair, home inspection, home insulation, window treatments, closet design, pest removal, junk removal, swimming pool cleaning, and more. All have outstanding satisfaction with their franchise owners. See the full list