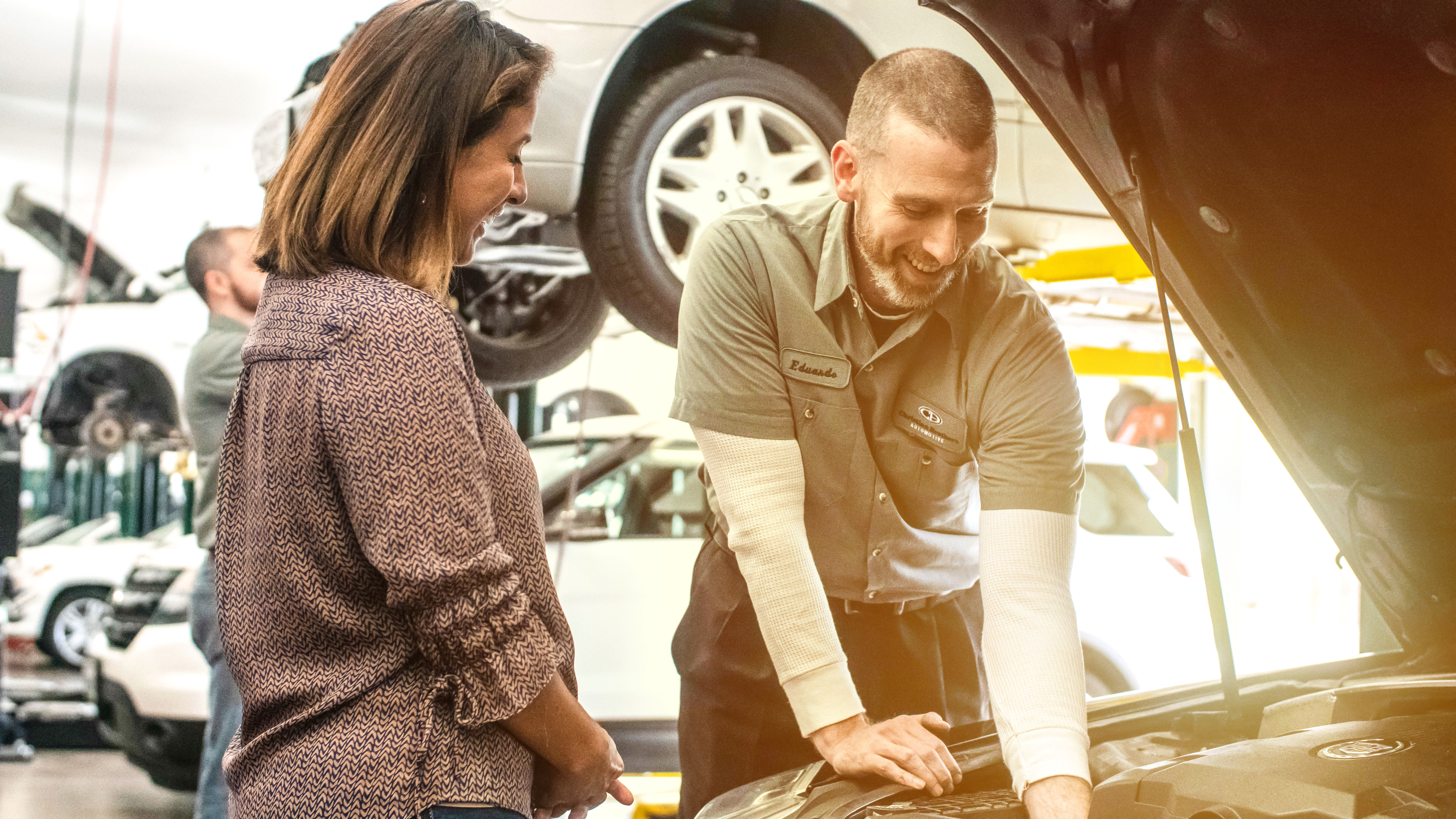 Nearly 70 percent of people in the U.S. identify as Christians, according to the Pew Research Center's Religious Landscape Study. With over half of the U.S. population identifying as Christians, it is no wonder that there are certain businesses that have built their brands around their Christian values. While not all companies with Christian ties make their religious leanings known on the business front, others have made strategic decisions to build their business models around their faith — and spread their Christian values through their businesses.
The tactics used to spread the faith range from the very subtle to the more overt. Chick-Fil-A, for example, a well-known brand with strong religious leanings, keeps their restaurants closed on Sundays in observance of their founder's faith, and to offer their employees the chance to rest and worship. Marriott, on the other hand, occasionally places a Bible and the Book of Mormon in nightstand drawers.
If starting your own faith-based company sounds appealing, you may want to consider a franchise. Franchising offers you the chance to buy into a proven system with a known brand. And for devout Christians, it offers you the chance to join a group of like-minded, and faith-based business professionals that are already operating from a similar set of Christian values.
The Best Faith-Based Franchise Opportunities: Top Five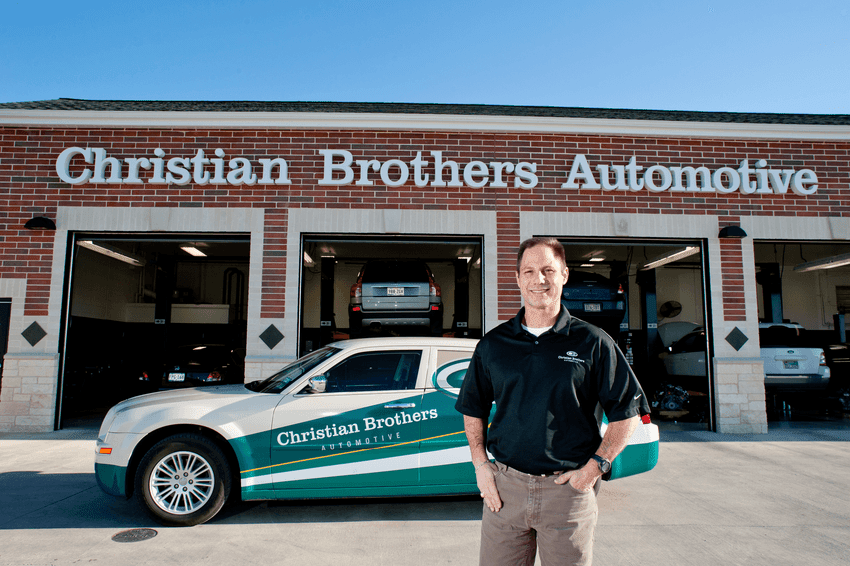 There are many benefits to buying a franchise. Unlike entrepreneurs who start their business from scratch, franchising gives you the chance to start and grow your business immediately, with extensive support and a proven system.
When Zach Concord and his father were thinking about opening their own cleaning business, franchising was the last thing they were looking for. But as they learned more about the franchise model, they began to change their minds, ultimately purchasing an Office Pride franchise. "The strong core values and established business model are what drew us in," said Zach. "We felt this was a company that resembled our own beliefs."
If you are interested in franchising, there are tons of options to consider. However, not all franchises are created equal, which is why at Franchise Business Review, we provide ratings and reviews of today's top franchises based on franchisee satisfaction. We rank the best franchise opportunities to help you find the business that's right for you. These five faith-based franchise brands, listed below, were all rated highly by the franchisees that own them, placing them on this year's top franchise opportunities list.
1. Office Pride Commercial Cleaning Services
Office Pride's founder and CEO, Todd Hopkins, began the commercial cleaning service in 1992 with the intent of "building a long-term profitable business that glorifies God while serving man." One of their core beliefs is to "Honor God."
Jason and Simon Courtney purchased an Office Pride franchise after years in the restaurant and service industry. They said that one of the best things about owning an Office Pride franchise is "the amount of effort Office Pride puts into excellence and helping their franchisees succeed and grow. I believe they understand that training, support, and learning are never perfect and therefore they are always trying to improve. From the great training provided in the very beginning to the ongoing support from Area Developers, Business Coaches, and Peer Groups we at Office Pride have a very dependable system."
Office Pride Commercial Cleaning Services has 137 units across the United States. An initial investment starts at $59,500. You can learn more about this faith-based franchise opportunity here.
2. DreamMaker Bath and Kitchen
DreamMaker's Code of Values states, in part, "We believe our Creator put us on this earth to succeed. We will accept our daily successes humbly, knowing that a higher power is guiding us." They also support an organization called Mission Waco, which helps to support opportunities for the less fortunate population of Waco, TX and around the world. Many of their franchisees also contribute to charity, volunteer, and support mission trips.
Lee and Brenda Willwerth and their friends, Bob and Jennifer Ender, purchased a DreamMarker Bath and Kitchen franchise together in 2004. "We were impressed by DreamMaker's focus on their Code of Values and their intent to follow it daily to the best of their ability," Lee said. "When getting into business with another organization, you will certainly not agree on everything so you better be sure that you trust the character of the organization and its leadership and know they will always have your best interest in mind."
DreamMaker Bath and Kitchen has 36 units across the United States. An initial investment starts at $133,350. You can learn more about this faith-based franchise opportunity here.
3. Christian Brothers Automotive
Before venturing into entrepreneurship, Mark Carr, CEO & Founder of Christian Brothers, started out by selling graphic arts for a photographic mural company. Although successful in his role, Mark Carr was restless and knew he needed to forge a new path. After praying to God for a new business opportunity, a friend from Sunday school asked Mark for help opening an automotive repair shop. The two decided to name their new venture Christian Brothers Automotive as they were "two brothers in Christ."
Christian Brothers Automotive contributes to charities and ministrities, and supports a service day, every October, where they partner with local churches to provide free oil to single mothers and widows.
Jud Cook was a civil and environmental engineer in the army before purchasing a Christian Brothers Automotive franchise, in 2013, with his wife Jennifer. "I love serving people, which is why I loved the military. At Christian Brothers Automotive we are passionate about doing so. Owning the franchise allows me to be a generous provider for my family and my church."
Christian Brothers has 173 units across the nation. An initial investment starts at $458,950.You can learn more about this faith-based franchise opportunity here.
4. Keller Williams
Keller Williams is a faith based business that was started by Gary W. Keller and Joe Williams and has become one of the largest real estate agencies in the world. While subtle, Keller Williams infuses faith into their company through their values, stating "God, Family, the Business," on their websites "Belief System" page. On Gary Keller's bio page, he states that he is "inspired by Christ."
There are currently more than 156,500 associates in the U.S. An initial investment starts at $183,947.
5. Two Men and a Truck
Two Men and a Truck, CEO, Brig Sorber did not grow up Christian, but after meeting his wife, who grew up in a traditional Catholic family, his faith began to develop. "I wasn't a Christian when I started in business but, as my faith started to evolve, I actually brought it into the business and I've watched my business excel," Sorber told the Times Free Press. "In watching my faith excel in the business, I actually I saw God working in the business and working in my life. I've had the opportunity to know what it's like to be working in my business without God and what that was like. Eventually, though, you kind of come to the place where God is fully in the business and you say, 'I'm a Christian and, oh yeah, I'm a businessman,' instead of the other way around."
The Two Men and a Truck company is dedicated to giving back. In 2017, franchises donated more than $3 million worth of moving services. As they state on their website, "After our founder, Mary Ellen Sheets' first year in business, she donated her profits to 10 different charities. It is this spirit that gives meaning to the company's motto: 'Movers Who Care®.'" The brand also works with charities and partners with local shelters, schools and organizations to run their own community support programs like Movers for Moms®, Movers for Military, Movers for Meals, Movers for Mutts and Truckload of Warmth.
There are currently 381 franchise locations across the U.S. An initial investment starts at $95,000. You can lean more about this faith based opportunity here.
While these companies hold their Christian values near and dear to their heart, you certainly do not have to be a Christian to become a franchisee with any of these brands. If you find their service minded business models appealing, you should learn more about what it takes to purchase and operate a franchise by inquiring with the brand you are interested in.
To learn more about additional franchise opportunities that have been rated highly by the franchisees that own them, check out Franchise Business Review's Top Franchise Opportunities.
If you are a franchisor who feels your brand should be represented on this faith-based franchises list, please contact the editorial team at [email protected].