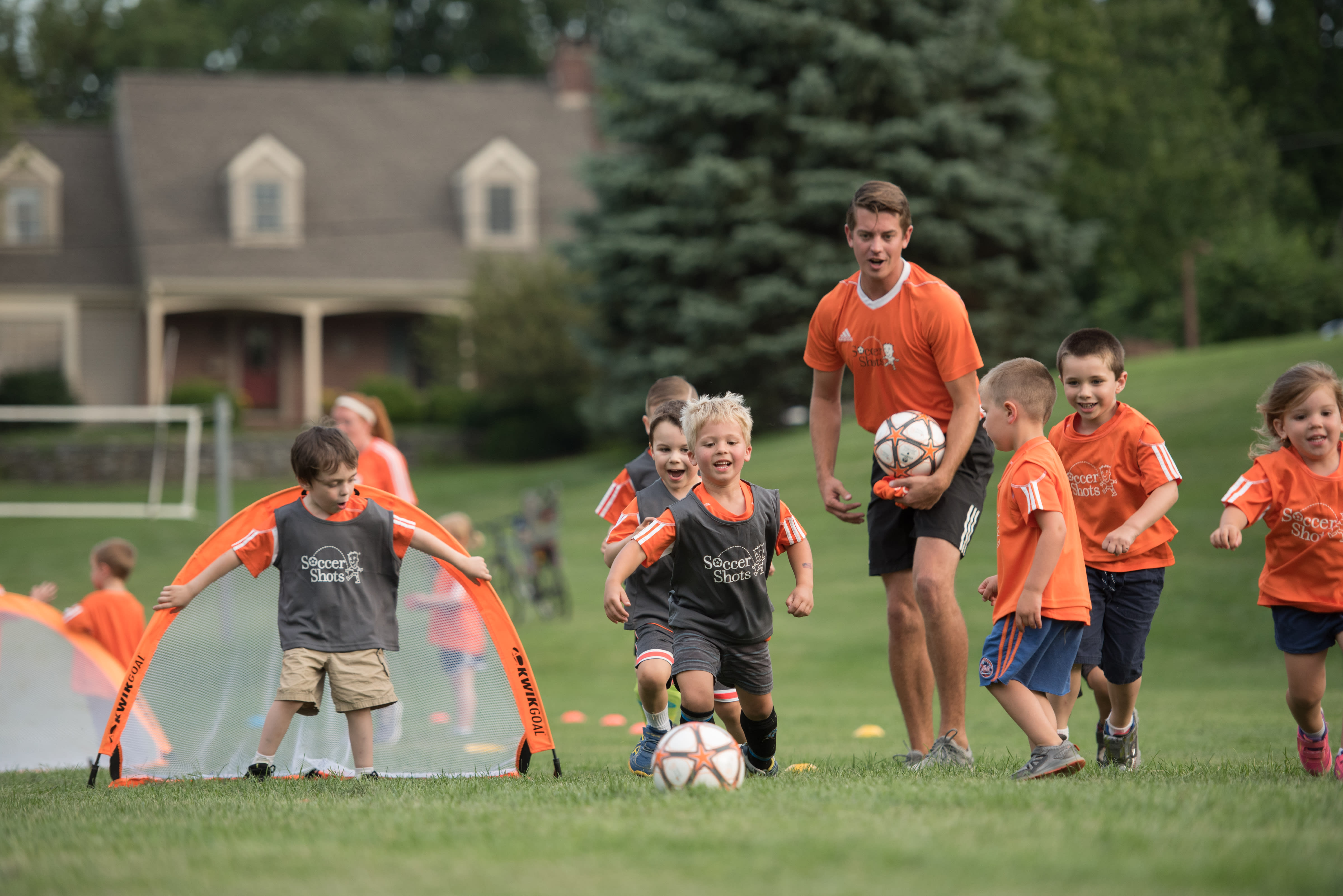 Remember Polaroid and Kodak, Blockbuster and Blackberry? While all these brands witnessed massive success in their day, they were unable to adapt to changing consumer demands. They fell behind and ultimately became defunct, losing to more innovative, forward-thinking brands like Apple, Google and Amazon.
It's something that every company worries about – from the small business down the street, to the largest and most successful companies in the world. Sheryl Sandberg, the COO of Facebook, once told Business Insider, "What Mark worries about the most is the lack of change, the lack of innovation, becoming the innovator's dilemma company that gets big and stops moving and stops staying ahead."
JP Hamel, executive vice president at N2 Publishing may have said it best, "What worked yesterday isn't always going to work tomorrow. As a company with our eyes set on continued growth, as well as on improving the franchise experience of our current team members, we must keep innovating in order to sustain and enable this growth."
Innovation matters in that it could be what separates the best, most viable companies from the rest. For prospective franchisees, gaining insight into the franchise brands focused on innovation, and consequently long-term relevancy, is an important step in choosing the right franchise brand.
Over the last 18 months, we've surveyed over 24,000 franchise owners, representing more than 280 brands. We asked them how creative and innovative they think their corporate franchise team is, and if their leadership has a clearly defined vision for where the brand is headed. From that research, we selected the franchise companies with the highest combined scores in innovation, leadership, and overall satisfaction to bring you 2018's 100 Most Innovative Franchises.
It's About the People
The franchising business model is only successful when people work together, trusting in each other's ability to run their individual businesses, while building positive momentum for the shared brand. This, of course, is the beauty of franchising; that a business owner can find freedom and independence through entrepreneurship, while relying on the support of the franchisor and their fellow franchisees — as the saying goes, "in business for ourselves, not by ourselves."
To many, this larger brand and franchising community is vital to innovation, allowing brands to tap into a vast network of people all pursuing the same goal and a shared vision.
"For us at Soccer Shots, innovation isn't 'owned' by one person or a particular department. We cannot afford to be territorial or biased against innovative input because it doesn't come from Soccer Shots Franchising," said Bredeman. "We have 120 franchise partners, thousands of coaches, and hundreds of thousands of Soccer Shots families. We're systematically tapping these resources to mine small and substantive ways we can innovate. Additionally, we look beyond our own system and industry to understand what's working in other franchise systems and industries to determine what might drive our business forward."
Bredeman, credits much of Soccer Shot's growth to their focus on people. "Much of our growth has to do with our focus on continually learning and intentionally evolving personally and collectively as an organization. This core value – We Grow – when lived out consistently, will ensure that our brand is respected and healthy in the future," he said.
Michelle Fee, CEO and founder, Cruise Planners, agrees, "Since we were founded by travel agents, we listen to our franchisees who inspire innovation since the company's overall success is directly driven by their success."
As Steve Jobs once said in an interview with Forbes,
"Innovation has nothing to do with how many R&D dollars you have. When Apple came up with the Mac, IBM was spending at least 100 times more on R&D. It's not about money. It's about the people you have, how you're led, and how much you get it."
Investing in people is important for many of the brands listed on this year's most innovative franchises list, as they share an understanding that their franchisees are their greatest assets. MaidPro, for example, recently launched MaidPro University to help engage and train employees. "We are a growing company, so we are continuously hiring and training new employees. MaidPro University has helped us tremendously, allowing us to train our employees in the most efficient, informative and engaging way," said Yohanni Hedges, owner of a MaidPro franchise in Northwest Indiana. "It provides 20+ courses and has made training easier and more fun for both the trainee and the manager/trainer."
Kona Ice uses a knowledge base and video tutorials to collect feedback and provide the support franchisees need. "We own and operate around 20 franchise units and work everyday to get feedback and look for ways to improve the support. We also have a large network of veteran franchisees that constantly provide feedback and ideas for support," said Tony Lamb, CEO and founder of Kona Ice. "Our online knowledge base is this amazing collection of every question asked and answered so far in our business. We communicate through video so our newsletter and tutorial videos (over 200 and counting) help keep everyone up to date and well informed. We also have several programs for experienced franchisees to be able to mentor and help newer franchisees. Can there ever be enough support?"
Be Ready and Willing to Adapt
Of course, one of the keys to innovation is the willingness and ability to adapt to changing customer needs and demands — and having the foresight required to make those changes at the right time. "As the founder of this company, I learned long ago that if we didn't evolve and do business differently we would become dinosaurs and quickly go extinct — so our company is constantly evolving and investing in what we call 'MarTech' – the merging of strategic marketing powered by innovative technology," said Fee.
Jonathan Shelson, Owner of a MaidPro franchise in Ontario, Canada, said,
"As a millennial I was drawn to MaidPro because they're so great at adapting to what the market demands. This has allowed us to grow continuously since opening."
This year, brands are focused on technology that can help them move faster to deliver better customer experiences. They are also thinking green, looking for ways to lessen their environmental impact.
The College H.U.N.K.S franchise system has recently developed an app that allows for paperless transactions. As Hansen said, "We strive to be an eco-friendly brand by recycling and donating up to 60% of the items we haul away. Going paperless is the next step in our eco-friendly mission." Other franchises are following suit, looking to eliminate paperwork and implement systems that require less reliance on physical assets.
Focus on the Customer
Since the birth of the internet, the creation of social media networks, and the expansion of the sharing economy, customer habits have been shifting. Consumers today have options — lots of them. And they don't want to wait. In order to compete, businesses must innovate, coming up with new ways to improve the customer experience.
Every successful brand, inside and outside of franchising, understands one thing: It's all about the customer.
"Customers are changing the way they buy and want to be serviced, so we need to keep up with the newest technologies, and we have," said Fee.
One challenge facing today's innovators, is how use technology most effectively, while providing more personalized service to customers. "We must leverage technology to increase efficiency without compromising our personal approach with our customers," said Bredeman.
College H.U.N.K.S is leveraging technology to deliver better, more personalized customer experiences, implementing their "speed to lead" initiative just this year. "We are using speed to lead initiatives where we contact customers within 60 seconds. This improves the customer experience because they don't have to sit around and wait to be contacted," Hansen. "Clients receive an 'on the way' text message that includes an ETA, information about their movers, and the ability to track the H.U.N.K.S. to the customer's address (like Uber). The 'on the way' text messages provide ease of mind for customers. With other moving or junk removal companies, the customer is required to sit at home waiting for the teams to arrive, but this text message lets the customer know exactly when they can expect the team to arrive and saves their time."
Similarly, MaidPro, another service-based franchise business, has also implemented text message reminders for clients and developed a custom app for staff. "What drew me to MaidPro was the incredible level of support and development that the Home Office provides," said Jonathan Shelson, owner of a MaidPro franchise in Ontario, Canada. "As an example, I don't think there's any other service business with such a robust focus on technology."
One of the great things about buying into a franchise system is the access to new technologies and new innovative systems and processes.
"We arm our franchisees with technology that would otherwise be unavailable and financially out of reach for most people starting a business – every franchise says they have technology, but our ground-breaking technology empowers new travel agents to operate a 21st-century business model that epitomizes the "anytime, anywhere" mentality and allows them to attract, service and retain clients," said Fee.
Cruise Planners was the first travel agency to launch voice-activated, artificial intelligence, which they say has quickly become an asset for home-based franchise owners. Similarly, their "work-from-anywhere" platform and robust mobile apps have allowed them to provide employees with the tools they need to run their businesses from anywhere in the world, and ensured customers receive the customer service they want.
Explore This Year's Award Winning Innovative Brands
There are clearly brands that prioritize and value innovation, and that are constantly looking for ways to improve. As a prospective franchisee, understanding which brands are the most innovative can help you make a confident and smart investment.
You can see what brands made this year's Top 100 Innovative Franchises here. Before you take the plunge with any one brand be sure to educate yourself about franchising. Identify the businesses that get you excited. Talk with their franchise recruitment teams and visit with existing franchise partners to hear their experience. Ask the hard questions – of yourself and of them.