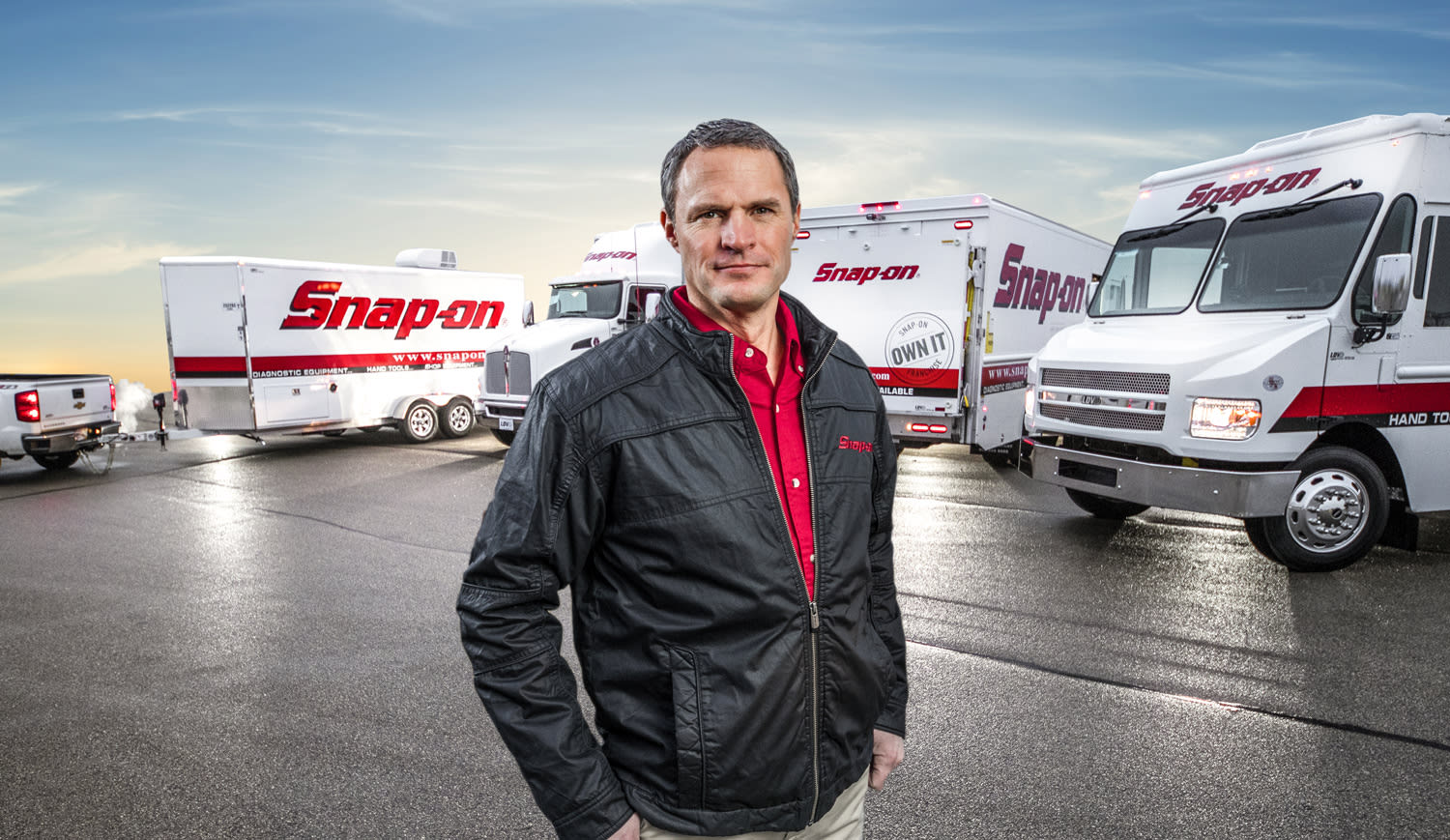 Snap-on Tools Among Best Franchises for Veterans
Living up to its patriotic duty is an integral part of the Snap-on Tools mission to be the most valued productivity solutions provider in the world. Snap-on Tools as a franchisor is proud of its legacy as an American manufacturer and it values the skills and experience that military veterans bring to franchise business ownership—leadership, teamwork, effective communication, project management, and problem-solving. Like any segment of the population, not all veterans aspire to be franchise business owners. Those that do will look for a franchisor that has an iconic brand, proven business model, and strong leadership at the Franchisor level. "Many veterans that are not interested in business ownership, have the desire to continue to serve and find their skills attained in the military can advance their career on the franchisor leadership team." said Tom Kasbohm, director of franchising for Snap-on Tools, "We find these skills can be key drivers for the franchise systems success.  Partnering with Hiring Our Heroes creates a pathway for veterans to consider franchisor leadership team opportunities. It's a win-win for everyone."
Since March 2011, Hiring Our Heroes (HOH) has worked to connect the military community with meaningful employment opportunities. The organization works with the U.S. Chamber's vast network of state and local chambers and strategic partners from the public, private, and nonprofit sectors to bridge the civilian-military divide within the business community. HOH connects military service members, military spouses, and veterans with American businesses to create economic opportunity and a strong and diversified workforce.
"Snap-on is proud of its time-honored tradition of saluting the military. We have a long-standing respect and commitment to our military and veterans. Hiring Our Heroes is among the latest iteration of our dedication to this mission," Kasbohm said.
The Snap-on Tools franchise opportunity is popular among veterans and there are Franchise business opportunities available in various markets across the U.S. and in other countries. The decision was made to partner with Hiring Our Heroes to reach veterans that may not be interested in franchise business ownership, yet have the skills and desire to strengthen the Franchisor leadership team. Snap-on Tools recently participated in its first Hiring our Heroes fellowship program and found the transitioning veterans participating in Hiring our Heroes as a good fit for the 100+ year strong brand.
Snap-on Tools Among Best Franchises for Veterans
Consistently named a Top Franchise for Veterans by Franchise Business Review, Snap-on Tools supports franchise opportunities for veterans on myriad levels. As a proud member and sponsor of VetFran, an International Franchise Association initiative to support veterans interested in franchise ownership and careers in franchising, Snap-on Tools is 100 percent on board with empowering veterans to succeed.
Franchisors have long recognized that entrepreneurial veterans tend to be some of the most highly qualified and motivated franchise owners. According to VetFran, although veterans account for only 7 percent of the population, 14 percent of franchise owners are veterans. The organization states that veteran franchise owners are more likely to hire veterans as employees and 65 percent of franchisors have indicated that their rate of hiring veterans has steadily increased in recent years.
Snap-on Tools also partners with the Honor Flight Network to send veterans who are Snap-on associates, retirees, and franchisees to Washington D.C. to visit the memorials erected in their honor. The Honor Flight Network was formed in 2005 with a mission of honoring our nation's veterans by bringing them to visit the memorials and monuments dedicated to their service and sacrifice. Since 2013, Snap-on hosted 17 Honor Flights escorting more than 700 veterans, guardians, and family members through this unique partnership with the Honor Flight Network.
How Snap-on Tools Creates Franchise Opportunities for Veterans
Snap-on Tools offers honorably discharged veterans pursuing franchise ownership with a $20,000 discount on the cost of their initial tool inventory. Qualified Veterans may also choose to finance their franchise through Snap-on affiliate Snap-on Credit. The veteran's incentive is considered by Snap-on Credit and may reduce the down payment for a franchise finance loan.
Snap-on franchisees have the opportunity to own their own business selling the #1 professional tool brand in the world. Based on a proven business model that has been working since 1920, the Snap-on Tools franchise opportunity includes a license to operate a mobile store that serves as a showroom on wheels. Each franchisee is given a protected list of shop locations. Franchise owners have the freedom and ability to maintain control of their own business, manage their own schedule, and customer relationships while receiving ongoing support from the franchisor.
"At Snap-on, we value the hard work and sacrifice of our veteran franchisees," said Kasbohm, "Many veterans have the discipline and drive needed for the Snap-on Tools franchise model. We are honored to have hundreds of veteran franchise owners who bring their commitment, skills, and dedication to excellent service to our Snap-on Tools franchise system."
Click here to learn more about Snap-on Tools and its dedication to creating franchising opportunities for veterans.