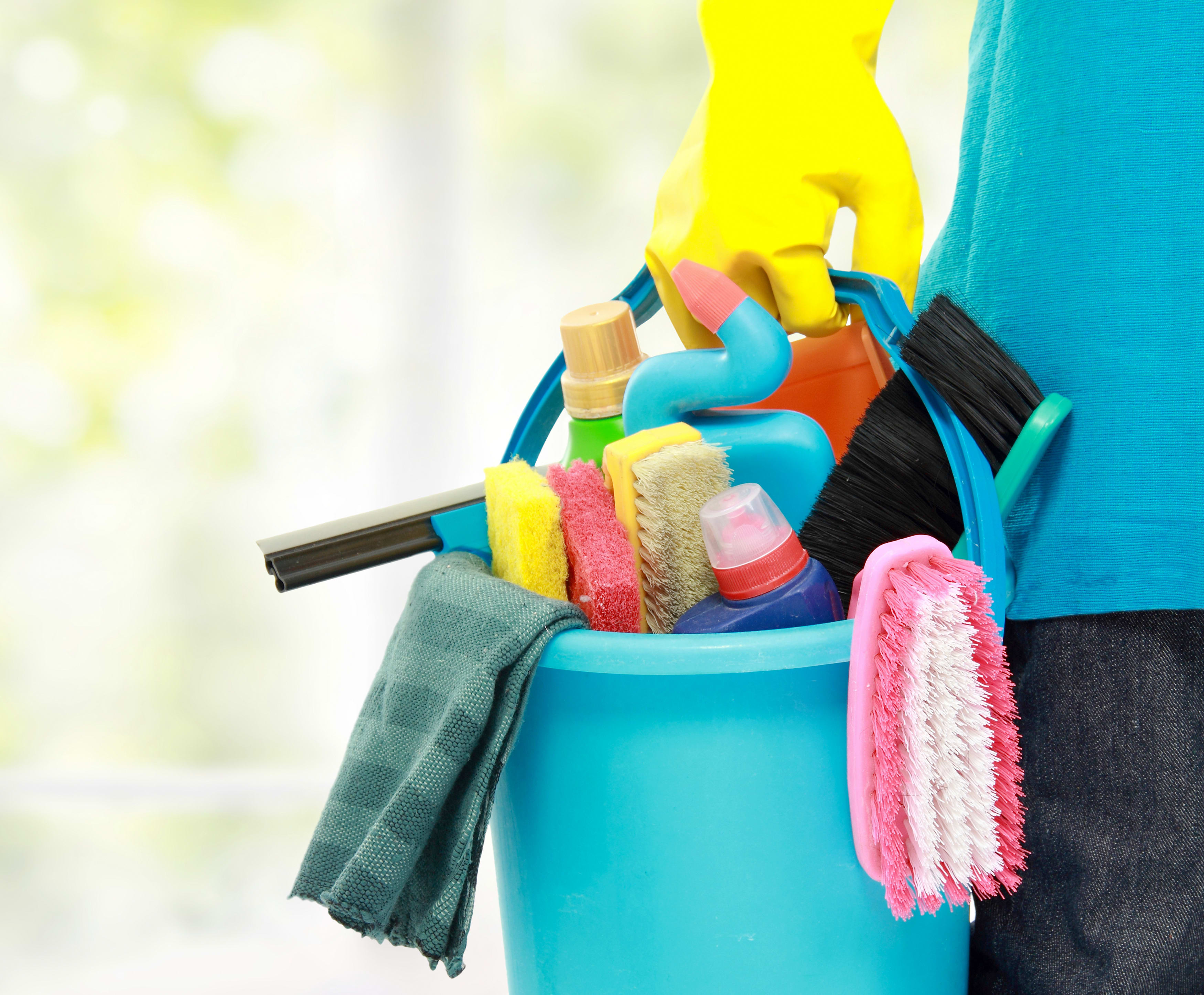 If you want to own your own business, take control your life, and change the way you work, look no further! There are tons of cleaning franchise opportunities that offer would-be franchisees the chance to start their own business. Cleaning franchises offer owners flexibility and freedom not found in many corporate jobs. Imagine, you'll never have to go into the office again! And, remember, most franchisees who own a cleaning business don't do the cleaning, they just manage the business. Worried about the cost? A cleaning business is one of the least expensive to fund, in part, due to the low overhead required to get started. Whether you're just starting out in the industry or you've worked in the cleaning services space for some time, purchasing a cleaning franchise might be your next best step.
Why a cleaning franchise?
The cleaning industry had 51 billion dollars in revenue in 2015 and is expected to grow by 3.2 percent annually through 2019, according to the Freedonia Group. As the economy grows and unemployment continues to drop, there are infinite opportunities for cleaning businesses to flourish!
Here are some of the top reasons to consider a low-cost cleaning franchise:
Full Time or Part Time – You Choose! Flexible hours, job security, and the potential to make a lucrative salary — what's not to love? When you buy a cleaning franchise you can determine how often you want to work, be it part time or full time. For instance, when you're first starting out, you may want to use your cleaning franchise as supplemental income until you have acquired enough customers to transition to full time. Or, your part-time cleaning business can stay just that, part-time with no need to expand.
Low Cost Why start your business under a mountain of debt? When starting a cleaning franchise, you don't have to. Some cleaning franchises cost less than $5,000 to start! Buildingstars and Stratus Building Solutions both have startup fees under $5k. With low overhead, you won't have to worry about putting your profits anywhere but your business and your pocket.
Work From the Comfort of Your Home Many cleaning franchises offer franchisees the chance to work from a home office, without the need to rent an office space or build their own. Since you will be providing a service, in a client's home or office, there is typically no need for a storefront. Some cleaning companies do not even require you to use a company vehicle. Two Maids and a Mop, for example, allows you to use your own vehicle or have your employees use their own with mileage reimbursement.
Recession Resistance While residential cleaning services tend to be an expendable cost that is typically cut during hard economic times, businesses such as hospitals and schools see cleaning as a necessity, not a luxury. As such, you're services will always be in-demand so long as you keep a portion of your business with commercial clients. Franchises like Office Pride Commercial Cleaning Services and Aire-Master of America offer commercial cleaning services for a variety of clients. Aire-Master of America offers scent marketing and odor control for offices, showrooms, and company restrooms. Office Pride Commercial Cleaning Services sells janitorial services, green cleaning options, and total floor care for all types of flooring.
Cleaning That You Want To Do Don't like cleaning up people's personal spaces? Maybe residential cleaning isn't for you. Enjoy light amounts of cleaning, like organizing desks? Office maintenance might be right up your alley!
Cleaning franchises often offer different types of services, ranging from residential cleaning to post construction cleanup. For example, ImageOne Facility Solutions sells window washing, carpet cleaning, post move cleaning, and even daily janitorial services. Others, such as Executive Image Building Services, offer extra services like landscaping, lawn maintenance and even snow removal on top of their regular cleaning services.
There are also specialized cleaning services like Oxi Fresh Carpet Cleaning, that focus solely on carpet cleaning. When considering cleaning franchises there are a lot of options to consider! And the nice part is, that with so many options, you should be able to find a cleaning franchise that aligns with your interests and business goals.
Transition Your Current Business If you currently have a cleaning business or work independently as a cleaner, you may be able to transition your independent business to a franchise. You would keep your own clients plus gain additional customers through your new brand. Bill and Crystal Staggs, Office Pride Commercial Cleaning Solutions franchisees, converted their cleaning business, Clean Keepers, to a franchise. They were able to shift existing cash flow to account for the incoming expense of becoming franchise owners, while still keeping their current clients.
No Need for Advanced Education or Industry Experience Don't have much cleaning experience beyond your home but still want to enter the industry? Not a problem. Franchises offer full support and training when you become a franchisee. This training can include everything from understanding cleaning standards to marketing to accounting and more. Many companies also host yearly conferences where franchisees can come together to learn new skills and talk with one another about their businesses.
Franchisee Network Even if you start your cleaning franchise without employees, you're not doing it alone. Buying a franchise, instead of starting your own business from scratch means, you'll have access to a network of other franchise owners who are facing similar challenges and opportunities. Starting your own business can be intimidating and there's a lot to think about, but with franchising, you don't have to do it alone!
Top 15 Cleaning Franchise Opportunities
In the table below, you can see the range of franchise startup costs along with each brand's focus market (residential or commercial) for 10 of the highest rated low-cost cleaning franchises, as determined by FBR's franchisee satisfaction surveys. Low cost franchise is considered below $100,000. While that may seem like a lot of money, financing options can often help you get started for far below the "sticker price."
One of the greatest benefits of buying a low-cost franchise, like a cleaning company, is the ability to self-fund the costs. The initial investment for half of the franchises on our list is roughly equal to the cost of a car! However, because each brand will offer different levels of support and benefits, as well as different levels of brand awareness, the startup costs for each franchise will vary.
| Cleaning Franchise | Initial Investment | Residential | Commercial |
| --- | --- | --- | --- |
| Buildingstars | $1,995 | | ✓ |
| 360clean | $3,750 | | ✓ |
| Stratus Building Solutions | $4,350 | | ✓ |
| Aire-Master of America | $39,584 | | ✓ |
| OxiFresh Carpet Cleaning | $40,000 | ✓ | ✓ |
| You've Got MAIDS | $40,379 | ✓ | |
| Two Maids & A Mop | $56,025 | ✓ | |
| Image One | $57,110 | | ✓ |
| Office Pride Commercial Cleaning Services | $59,500 | | ✓ |
| Puroclean | $72,732 | ✓ | ✓ |
| MaidPro | $74,560 | ✓ | |
| College Hunks Hauling Junk & Moving | $89,300 | ✓ | ✓ |
| Molly Maid | $110,000 | ✓ | |
| Jan-Pro | $150,000 | | ✓ |
| Anago Cleaning Systems Master Franchise | $197,000 | | ✓ |
1. Buildingstars
Buildingstars has been providing cleaning services for commercial and medical businesses since 1994. They offer the lowest initial investment of any commercial cleaning business and they were rated very highly by current franchisees, landing them on FBR's Top 200 Best Franchises list. Buildingstars also offers flexibility with three different franchising options. So, if you're looking for a low-cost, flexible franchise, Buildingstars might be for you!
2.  360clean
360clean offers health focused office cleaning services for businesses throughout the United States. They use the Jani Med cleaning system, which consists of specialized training, hospital-grade disinfectants, state of the art equipment including micro-fiber technology, Hepa Vacuums with four levels of filtration and a focus on touch surfaces. As an FBR award-winning brand with a low initial investment, 360clean is an attractive franchise opportunity.
3. Stratus Building Solutions
Stratus Building Solutions offers commercial cleaning services for a wide range of businesses including medical facilities. In addition to janitorial services, the business offers power washing, construction cleanup, window cleaning, carpet cleaning and hard-floor care. They also offer "green" janitorial services in which they use non-toxic, biodegradable, and non-carcinogenic cleaning chemicals. This is an award winning brand with a very low initial investment requirement.
4. Aire-Master of America
Aire Master is very unique in that they offer scent marketing and branding for businesses. Scent services complement their other offerings, which include cleaning, odor control, fly control, paper services and hand care.
5. Oxi Fresh Carpet Cleaning
Oxi Fresh Carpet Cleaning offers non-toxic, powerful carpet cleaning solutions for both residential and commercial clients. In addition to carpets they can handle tile and grout cleaning, hardwood floor cleaning, upholstery cleaning and odor elimination. They offer franchisees a recognized brand name and a strong franchise system that is rated highly by existing owners.
6. You've Got Maids®
You've Got Maids is another award-winning system that offers eco-friendly cleaning services. Their Maid University trains and certifies cleaning professionals, ensuring that they have a fundamental understanding of residential housecleaning. Notably, You've Got Maids offers free house cleaning to women who are undergoing treatment for any type of cancer. They have franchise opportunities across the US and offer a $2,500 discount to veterans.
7. Two Maids and a Mop
Two Maids and a Mop is an award-winning residential cleaning business that has been named as one of the fastest growing cleaning companies in America by Inc. Magazine. They use a unique "pay for performance" model, which lets clients review the cleaning service they have received and pay accordingly. There are currently over 300 open franchise territories available for development.
Image One Facility Solutions is a commercial cleaning franchise that uses their Intelliclean™ system to communicate seamlessly with clients. They also use environmentally friendly products and offer a 20% discount on the franchise fee for veterans. You can learn more about franchise opportunities with Image One and inquire with the company here. 
Office Pride has been offering janitorial services for over 25 years and boasts one of the highest retention rates among its competitors. They are a faith-based franchise that believes its values are what make them different. You can learn more about the franchise and contact the brand for more details here. 
Puroclean is a little different from many brands on this list because they don't offer janitorial services. Instead, they provide help in times of emergency, offering service for water damage, fire and smoke damage, mold removal, biohazard cleanup and reconstruction. You can learn more about this award-winning brand and inquire with the company to learn more here.
MaidPro is a residential house cleaning business that uses eco-friendly services and a personal approach to please clients. They offer franchisees flexibility, work life balance and a recurring revenue model. They offer three different investment levels to fit your budget, up to $100,000 in low interest loans for qualified applicants and a veteran discount. You can learn more about MaidPro and contact the franchise team here. 
12. College Hunks Hauling Junk & Moving
College H.U.N.K.S. Hauling Junk & Moving® is the only full-service residential and commercial service company that offers moving, junk removal, donation pickups, and labor services in the United States as well as Canada. They also have several charitable programs and partnerships in place with charities such as Goodwill and Habitat for Humanity.
13. Molly Maid
A Molly Maid® business is a scalable, executive business model brand that is backed by Neighborly®, one of the world's largest families of service-based franchises. As a Neighborly® company, Molly Maid® franchisees benefit from a network of over 2.5M+ customers and 3,500 franchises worldwide, with 14 home service brands, allowing for referral and multi-brand marketing expertise.
14. Jan-Pro
Jan-Pro is a commercial cleaning business that offers services across industries including medical facilities. They use the EnviroShield® disinfection system, which they claim kills 99.99% of all germs. And, they use the JAN-PRO MedMetrix® program, which keeps medical facilities compliant with the strict standards of the CDC, OSHA, AORN, and Joint Commission.
15. Anago Cleaning Systems
Anago Cleaning Systems has been in the commercial cleaning business for over 30 years.They offer "green" cleaning services and other specialty services such as floor maintenance and grout cleaning.
Ready to Get Started?
With cleaning franchise costs so low, you may be able to purchase your cleaning franchise using personal savings, a loan from family or friends, credit cards, or a combination of the three.
Soliciting advice from other franchisees prior to purchasing may also give you other ideas on how to fund your business. Ash Gawande, who is a veteran and franchisee of ImageOne Facility Solutions, funded his franchise using his retirement savings. He was given a veteran discount from ImageOne Facility Solutions and was able to start his business with only $15,000 in startup costs.
If you are interested in exploring franchise ownership, the next step is to figure out which cleaning franchise brand is right for you. Or, maybe after reading this, you've decided against a cleaning franchise. Luckily, there are thousands of other franchises opportunities across nearly every industry. Whatever your decision, you can use our Top 200 Franchise List to narrow down all your franchise options and make a decision that is best for you!