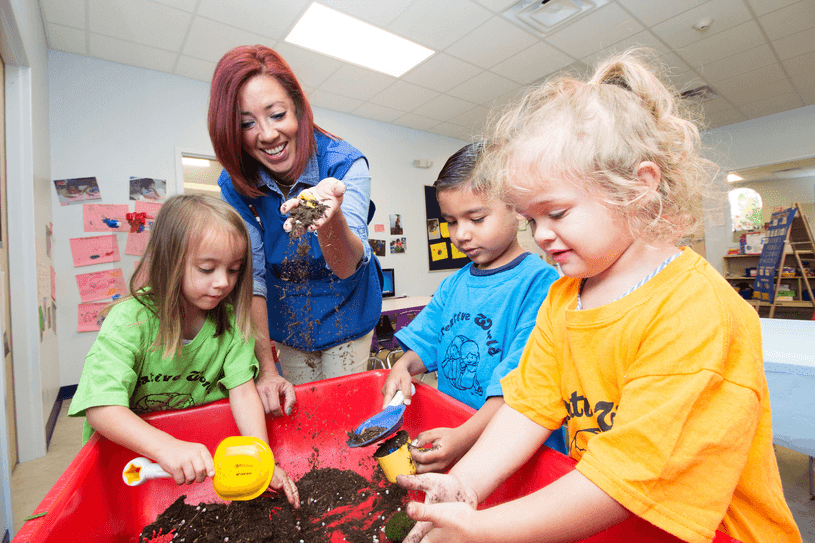 Despite the U.S. birth rate hitting a 30-year low the childcare industry is booming. With an increase in dual-income households, more families now require third-party help when it comes to caring for their children.
And childcare doesn't come cheap. According to a Care.com report, the majority of American families spend more than 10 percent of their household income on childcare, which is no surprise considering that the weekly cost for a nanny can be as much as $556.
Currently, the childcare industry rakes in roughly $33 billion in annual revenue, according to SBDCNet.
Not only is the childcare industry lucrative — and recession resistant — for the right person, owning a childcare business can be extremely rewarding and enjoyable. If you love children and you have the entrepreneurial bug, you may want to get in on this growing market.
As an aspiring childcare provider, there are many business options to consider. One option is franchising. A daycare franchise is a great option if you're looking to hit the ground running. As you might imagine, there are a lot of rules and regulations, that vary by state, when it comes to working with children. When you purchase a franchise, you'll receive expert guidance and advice on how to get started to ensure that you set up shop in full compliance with the law. Beyond the legalities, you'll also receive support and training in all aspects of launching and operating your business.
To help you identify the best childcare franchises, we interviewed thousands of franchisees across hundreds of brands to determine the best opportunities based 100 percent on franchisee satisfaction. Below are the four highest rated daycare franchises from this year's Top Rated Franchises List.
4 Best Preschool Franchise Opportunities
The Goddard School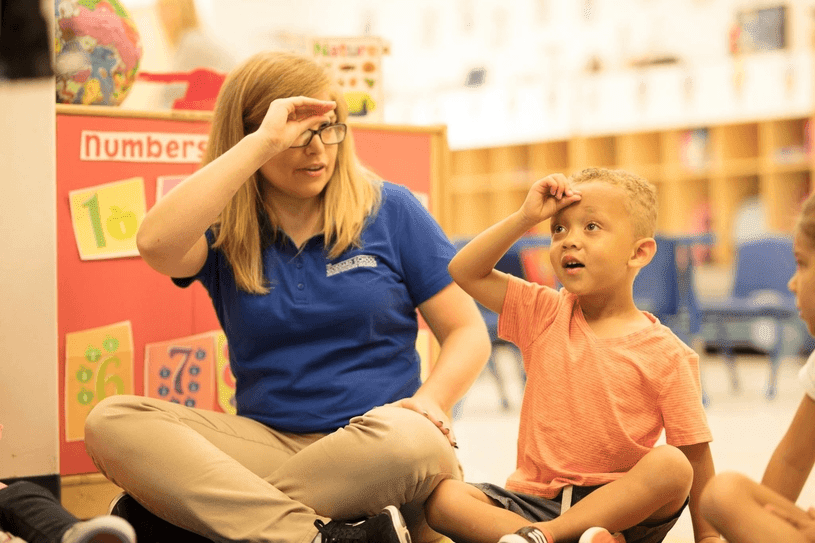 The Goddard School has been educating children since 1998. Today, they have 460 schools across the country. Each school is a licensed childcare facility with an on-site owner, an education director and a faculty trained in early childhood education or childhood development. The Goddard School provides continuing education for all teachers as well as a corporate quality assurance program.
A typical Goddard School owner has a successful track record in business but is looking to exit the corporate world and become their own boss. There is no childcare or teaching background required! The training and support that you will receive from the Goddard School franchise team will be more than enough for your school to thrive.
According to the Goddard School, franchisees earn an average EBITDA of $341,962. (Earnings Before Interest, Taxes, Depreciation and Amortization. The average is based on 2017 results of Schools open more than 18 months, as stated in Item 19 of our Franchise Disclosure Document. 193 of 443 (43.6%) of franchises in this group did as well or better than the average. Your individual results may vary. There is no assurance you'll earn as much.)
Goddard School License Fee: $135,000
Minimum Investment Required: $698,300 – $873,800 total
Minimum Cash Required: $250,000
Learn more about the Goddard School franchise opportunity here. 
The Learning Experience is a daycare and preschool franchise that prides itself on being an academy of early education. They boast more than 200 locations across the country that are either currently in operation or under development to open soon. They are the only childcare franchise that also lends their learning technology to parents so that the fun can continue at home! In the last five years, they have had a 210 percent increase in revenue. Their learning programs are so successful that 95 percent of the students that attend The Learning Experience are reading before kindergarten!
Their Work and Family Experience is an employer sponsored child care benefit program that allows employees and their families to recieve a generous corporate discount at participating franchise locations. The Learning Experience works with over 300 corporate partners, including Starbucks, Samsung and J.P.Morgan Chase, who either participate in the Work and Family Experience program or who refer their employees.
If you decide to buy a Learning Experience franchise, the corporate team will do all the initial heavy lifting of finding you the franchise location, negotiating the lease, and building and equipping the center. You'll also benefit from the comprehensive training that is provided and access to regional coaches. Best of all, you don't have to have a background in education to own a Learning Experience franchise, just a passion for helping children succeed. Other franchisees are so satisfied that 70 percent either open a second franchise or refer a new franchisee.
They offer several different business opportunities including:
Multi-unit franchise opportunities
Zone developer opportunities
Global/Master license opportunities
The Learning Experience Franchise Fee: $60,000 and $30,000 toward site development
Minimum Liquid Capital: $150,000
Total Investment Cost in Working Capital: $500,000 – $800,000
Learn more about becoming a Learning Experience owner here.
Creative World School is a childcare franchise that has been in business for nearly 40 years. Every Creative World School franchise is required to gain accreditation through AdvancED within one year.
Their tiered royalties system means that as a franchise owner your revenue is royalty-free until you have 75 children enrolled in your school. Impressively, no Creative World School has ever failed, nor has any franchisee ever defaulted on a loan. With only 24 locations currently operating, franchisees benefit from personal attention and a family-like atmosphere.
Creative World School assists new franchise owners with site selection, SBA loan financing, construction, training and recruiting.
Creative World School Franchise Fee: $60,000
Cash Required: $600,000
Initial Investment: $$600,000 – $4,100,000
Learn more about becoming a Creative World School owner here..

While not exactly a childcare franchise, Mathnasium Learning Centers is another top-rated franchise opportunity with a focus on childhood development. Mathansium is a math tutoring and supplemental learning program business that helps students understand and learn to love math outside of a regular classroom. With programs for elementary, middle and high school students, Mathnasium makes math make sense for kids of all ages.
As STEM learning gains traction in schools, there is an exceptional market demand for math tutoring services. Their average per unit gross sales have grown 10 percent annually! With over 800 locations thriving across the country, you know they're doing something right.
The Mathnasium corporate team is composed of business veterans, educators, and business owners from their own franchise system who know exactly what challenges you might face as a new franchise owner. Their franchisees' backgrounds range from engineers to homemakers. Mathnasium Learning Centers provides online training as well as in person training at the corporate headquarters in Los Angeles where you will take part in an apprenticeship program with kids. They continue your education yearly with regional training twice a year as well as an annual franchise conference.
Mathnasium Franchise Fee: $49,000
Cash Required: $112,750
Initial Investment: $112,750 – $143,610
Learn more about becoming a Mathnasium Learning Center owner here.
Ready to Learn More About Buying a Childcare Franchise?
There has never been a better time to get into the childcare industry. According to the Small Business Development Center, the demand for childcare is only going to increase, with a projected growth rate of 1.9 percent through 2021 to $52.5 billion. But going into business on your own can be difficult. Developing your own curriculum, finding the right qualified staff, getting licensed, finding a site, it can get daunting. By purchasing a daycare or childcare franchise you will benefit from the experience and support of an experienced team and proven business model. As the franchising saying goes, you're in business for yourself, not by yourself.
At Franchise Business Review, we can help you learn more and vet the franchise brands you are considering. If you are interested in accessing the satisfaction report for a certain brand named to an FBR top list, please contact us, as many best of the best brands make these reports publicly accessible for franchisees. Just email [email protected], let us know what you are looking for and we will provide you with the free report if it is available.
If you are interested in franchising but are not sure if childcare is right for you there are tons of other opportunities to consider. You can learn more about other top rated franchise brands on our Top Rated Franchises list.