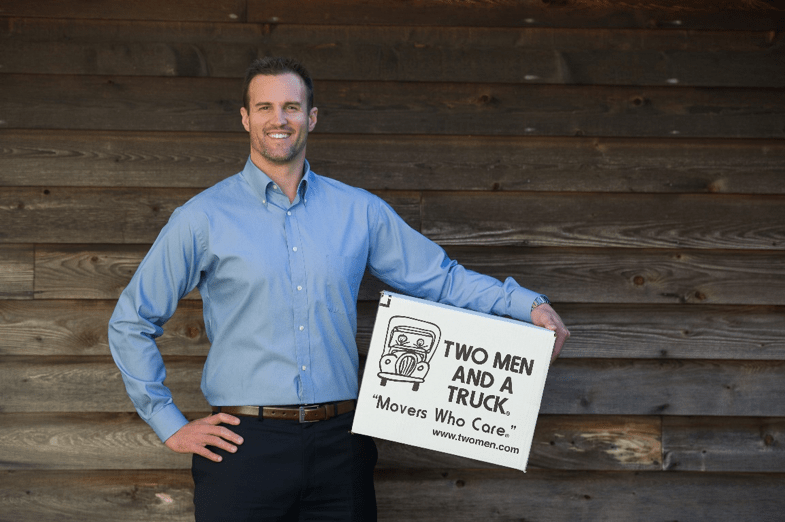 In 2005, Richard Ingram lost his left arm after being struck by a roadside bomb in Iraq. Not one to be defeated, Ingram successfully challenged medical retirement and enrolled in the Army ROTC Program at the University of North Georgia in Dahlonega, Ga. According to the Army, he was the first amputee to earn an Army ROTC commission. Ingram went on to serve as an Engineer officer, deploying three more times between Iraq and Afghanistan, earning two Bronze Star Medals and a Purple Heart, ultimately retiring at the rank of Captain. Recently, Ingram added entrepreneur to his already extensive — and impressive — resume, as the proud new owner of a Brightway Insurance Agency in Baton Rouge, La.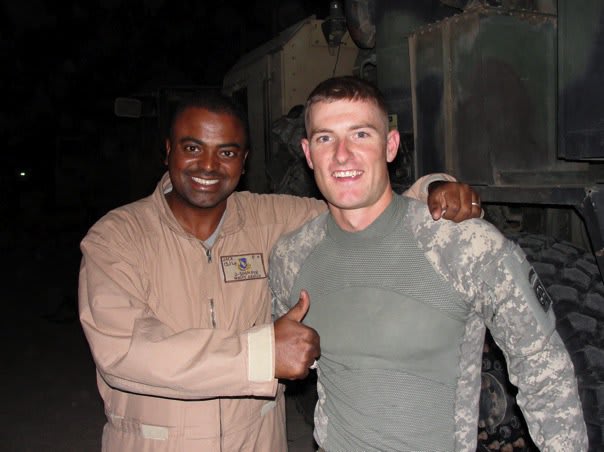 "I really think my four deployments molded me. In my third, as a First Lieutenant, I had more projects and responsibilities than many adults will have in a lifetime…and I was in my 20's! I learned prioritization, networking, and that if you want to succeed there is no 9 to 5, there is only when the task is complete," said Ingram.
"In my second and fourth deployments I learned 'How to Win Friends and Influence People.' I worked directly with Iraqis and Afghans, respectively, and my job was to train and patrol next to them. The challenge was influencing them to want to do this. I would spend eight hours a day just hanging out with them to get an answer to one question; 'Will you go on patrol with me today?' and that started at least another eight hours of the actual dangerous part of the mission, patrolling! This was daily, but that's what it took to be successful and I knew it. Veterans know stress and they know how to be successful. They are resourceful and moreover, they know the value of integrity through the values the military has taught them."
As a business owner and veteran, Ingram is not alone. One in eight franchises in America are owned by a veteran, according to Franchise Business Review data.
In fact, there are more than 2.5 million U.S. businesses that are owned by veterans, making up about 9 percent of all businesses in the U.S, according to the Small Business Association. These businesses employ 5.8 million employees and pay more than $210 billion in payroll annually.
"Veterans are a great fit for owning a franchise business because of their strong operational experience," says Eric Stites, CEO of Franchise Business Review and also a Navy veteran. "Franchising is also a great fit for veterans, with many franchise companies offering discounts and other financial incentives to vets."
For instance, Cruise Planners an American Express Travel Representative, offers veterans, all armed forces, first responders and their immediate families discounts and incentives valued at more than $4,000 — this includes 25 percent off the initial franchise fee plus tools such as a marketing credit, Amazon Echo Dot, customized business card templates and more. When you talk to franchise companies, be sure to ask about any incentives they may offer and speak with veteran franchisees in their system about their experience operating the business.
Veterans and Business Ownership: The Ideal Match
Veterans tend to possess the skills required to lead and manage a growing business — skills such as leadership, discipline, perspective, communication and the ability to turn problems into opportunities.
"A number of things I learned in the military, like the importance of leadership, discipline, prioritization, hard and dedicated work, initiative and following-through, have helped me run my business successfully during the start-up years," remarked Wayand. "Additionally, the people skills I learned in the military have been invaluable to my success."
Hard work and sacrifice also stand out when considering veterans and are two traits which Justin Bredeman, CEO of Soccer Shots, says make for a strong franchisee. "Due to the discipline, hard work, and self-sacrifice veterans have demonstrated while serving our country, they usually make great business owners. Many veterans have developed leadership qualities and understand the value of roles in the midst of stressful situations well beyond the business arena. These experiences of serving in the military translate well into franchising success. We're grateful to have a number of veterans who have served our country become successful Soccer Shots franchise owners."
Discipline is certainly one of the most cited assets of veterans and one of the reasons they make exceptional business owners. But as Tony Lamb, founder and CEO of Kona Ice explained,
"The typical answer I have heard a thousand times is the 'discipline' veterans bring helps them in business. I agree, but it is so much more than that. It's the fact that veterans can see themselves overcoming anything. If you can get through basic training than what else is there in life to scare you? It's the determination and the grit that helps them succeed."
Veterans also tend to understand, perhaps more so than anyone else, the importance of team work – a concept that is critical in business, but especially in the franchise business model. "Leadership, and teamwork are something every veteran understands no matter how different one might be from another," explained Anthony and Tammy Weiss, franchisees of Lenny's Grill & Subs. "Veterans naturally possess many personality traits in common with the traditional, successful entrepreneur. For example, they are capable, educated, resourceful, hardworking, dedicated, passionate about everything they do and most importantly, they have a 'team first' mindset. Furthermore, veterans work well under pressure, have experience managing risk, and know how to prioritize and employ limited resources."
What are the Top-Rated Franchises for Veterans? See What Brands Made This Year's List!
Why Choose a Veteran Friendly Franchise?
Franchising is an appealing option for many people looking to start their own business — but it can be especially enticing for veterans who may not have extensive experience in the business world and therefore benefit greatly from the support and guidance provided by the franchisor. "Many young veterans have come out of military and have very little business experience because their time has been spent in service to our country," said Tony Lamb, CEO and founder of Kona Ice. "So, getting a well formulated business plan that still gives them the opportunity to capitalize on their incredible work ethic is a perfect combination that usually has very positive results."
Stites echoed Lamb, saying, "Quite a few retiring military struggle to find quality civilian jobs. Franchising enables them to hand pick a career opportunity and build equity as a business owner."
Franchising is truly the best of both worlds: Franchises allow you to be your own boss while following a proven business model. One of the greatest benefits to buying a franchise is the tremendous support you'll receive from the franchisor — franchisors have a lot invested in their brand and want their owners to succeed. As a franchise owner you'll receive both freedom and support as you venture out on your own.
As Chris Alford, franchisee of Lenny's Grill & Subs so aptly put it,
"I bought into a franchise to be part of a team with a proven concept and track record. Much like military training, the franchise concept is a proven winner over time, providing successful business models to those who would venture forth and accept the challenge of being a small business owner."
After 30 years working as a civil and environmental engineer in the Army and later retiring as Colonel, Jud Cook opened a Christian Brothers Automotive franchise with his wife Jennifer. He described the support offered by Christian Brothers franchisees as invaluable. "We are teamed with a fellow franchisee when we open whose title is Certified Franchisee Trainer (CFT). New franchisees and their CFTs spend a minimum of three weeks working shoulder to shoulder – two weeks at the CFT's store, then a week at the new franchisee's store," Cook explained. "Being trained and mentored by a peer who does what you do on a daily basis is invaluable."
Dan Wayand spent 25 years in corporate America and five years in the U.S. Navy serving as a nuclear submarine officer prior to starting his own business. "I was exploring options when I heard about HomeVestors of America from a trusted friend," said Wayand. "I was always interested in real estate investing, house building and remodeling, but hadn't taken a concrete step to get into the business. HomeVestors looked like a great way to begin. They provided the fast education, the tools and the support network, systems and services to get up to speed quickly."
Today, Wayand is the owner of a HomeVestors of America franchise in Raleigh, NC. His only regret is that he didn't start sooner. "I wish I had started my HomeVestors franchise at a younger age. I'm having so much fun!"
Ingram looks at the support provided by his franchisor, Brightway Insurance, a bit differently. "I look at Home Office as MY support staff," he remarked. "I leverage them to be successful, which in turn, makes everyone successful."
Interested in Opening a Franchise for Less? See Which Franchise Brands Offer Veteran Discounts.
Franchising can also offer greater flexibility than traditional careers. As Michelle Fee, CEO and founder of Cruise Planners, an American Express Travel Representative, explained, "Our home-based franchise model is great for veterans, active military and their families since they can start the business while in the military part time, transition to it full time upon retirement or take the business with them if they move."
Still, while franchising presents a tremendous opportunity for vets, it is important to remember that starting any business, be it a business you are starting from scratch or a franchise you purchase, does not come with a guarantee of success. It can be easy to see a franchise opportunity as a turn-key solution that will start turning profits right away. But this is far from the truth. While a franchise can offer a quicker runway to profitability and extensive support, a franchise, just like any business, will require you to put in long hours and hard work at the onset.
"A get-it-done attitude helps people get through the early days of owning a small business," said Lamb.
Franchising offers many great opportunities for veterans, but you need to find the opportunity that's the right fit for you. Take your time and do your research. We hope the list of Top Franchises for Veterans is a great start for your next adventure!