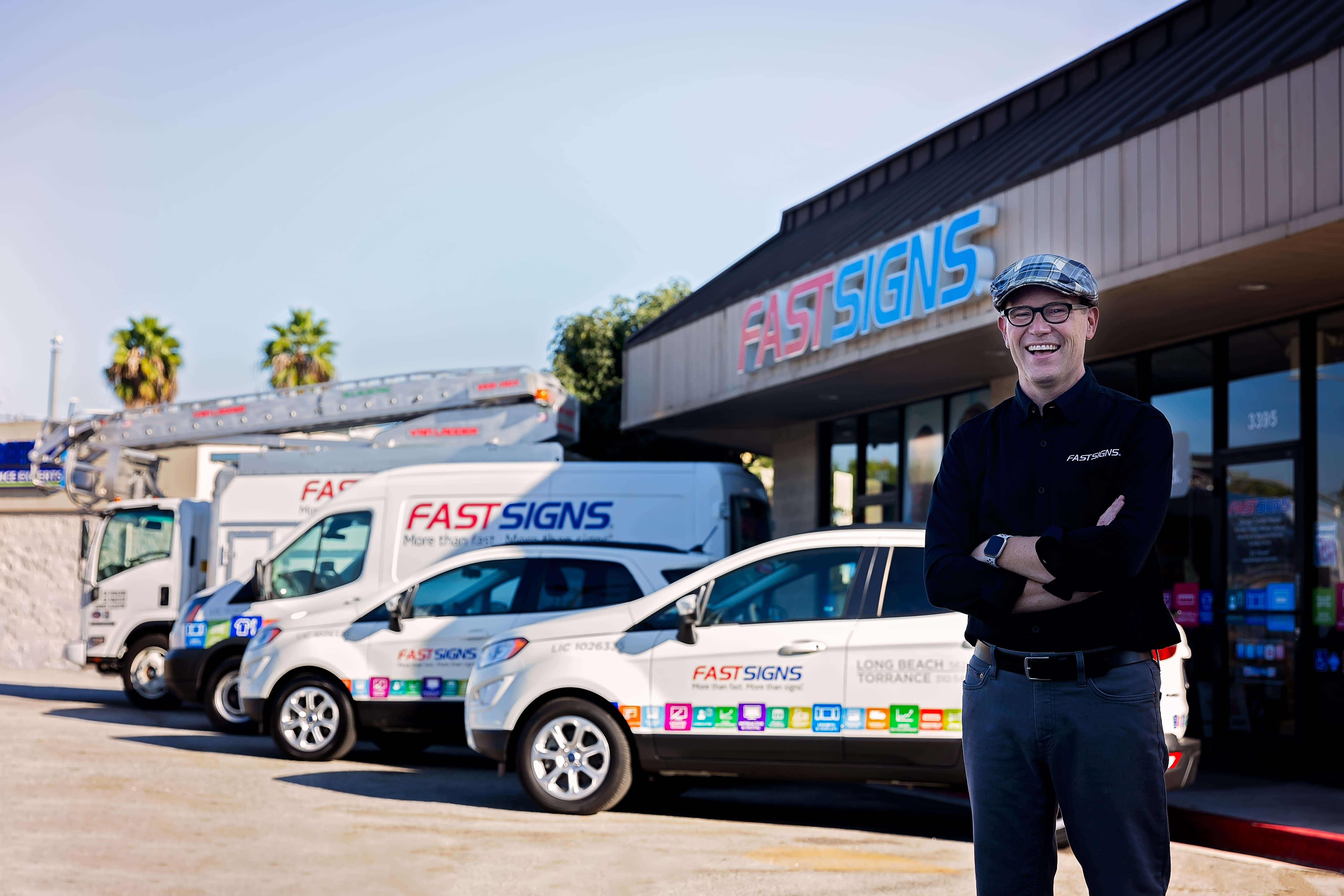 Owning a franchise business requires many different skills—the ability to follow established systems and processes, the ability to lead and motivate employees, and the ability to work with many types of people. In many ways, the military cultivates the ideal franchisee.
Based on Franchise Business Review's research, one in eight franchise businesses in North America is owned by a veteran. Franchising allows veterans to put their discipline and training expertise to work, while enjoying the benefits that business ownership offers over other career options. But while many veterans are a great fit for franchising, not all franchise opportunities are a good fit for veterans.
"The reality is that two-thirds of the thousands of franchise opportunities available today are simply average or below average opportunities," said Eric Stites, founder and CEO of Franchise Business Review. "That's the whole reason we do what we do. Franchise Business Review is like the Consumer Reports of the franchise world. We help prospective small business owners understand which franchises are the top opportunities—based on the actual experiences and satisfaction of other franchise owners."
WHY SATISFACTION MATTERS
Many franchise companies offer special incentives for franchisees with military experience. These incentives may come in the form of discounted franchise fees, financing assistance, or additional training and support. Some brands even offer free franchises to veterans as part of their recruitment efforts. But no matter how great the incentives, nothing guarantees a franchise opportunity will be successful.
One of the best ways to know if a franchise business is really as good as it appears is to talk with franchisees operating the business. The research team here at Franchise Business Review helps expedite this process by interviewing and surveying tens of thousands of franchisees every year, and making those reviews available to prospective business owners. Our franchise ratings and franchisee satisfaction reviews offer a wealth of information on a company's leadership, culture, training and support, financial outlook, and franchisee community.
For this year's Top Franchises for Veterans report we surveyed over 2,500 veteran franchise owners from nearly 240 leading franchise brands. The franchise companies with the most satisfied veteran owners became our 80 award-winners for 2020.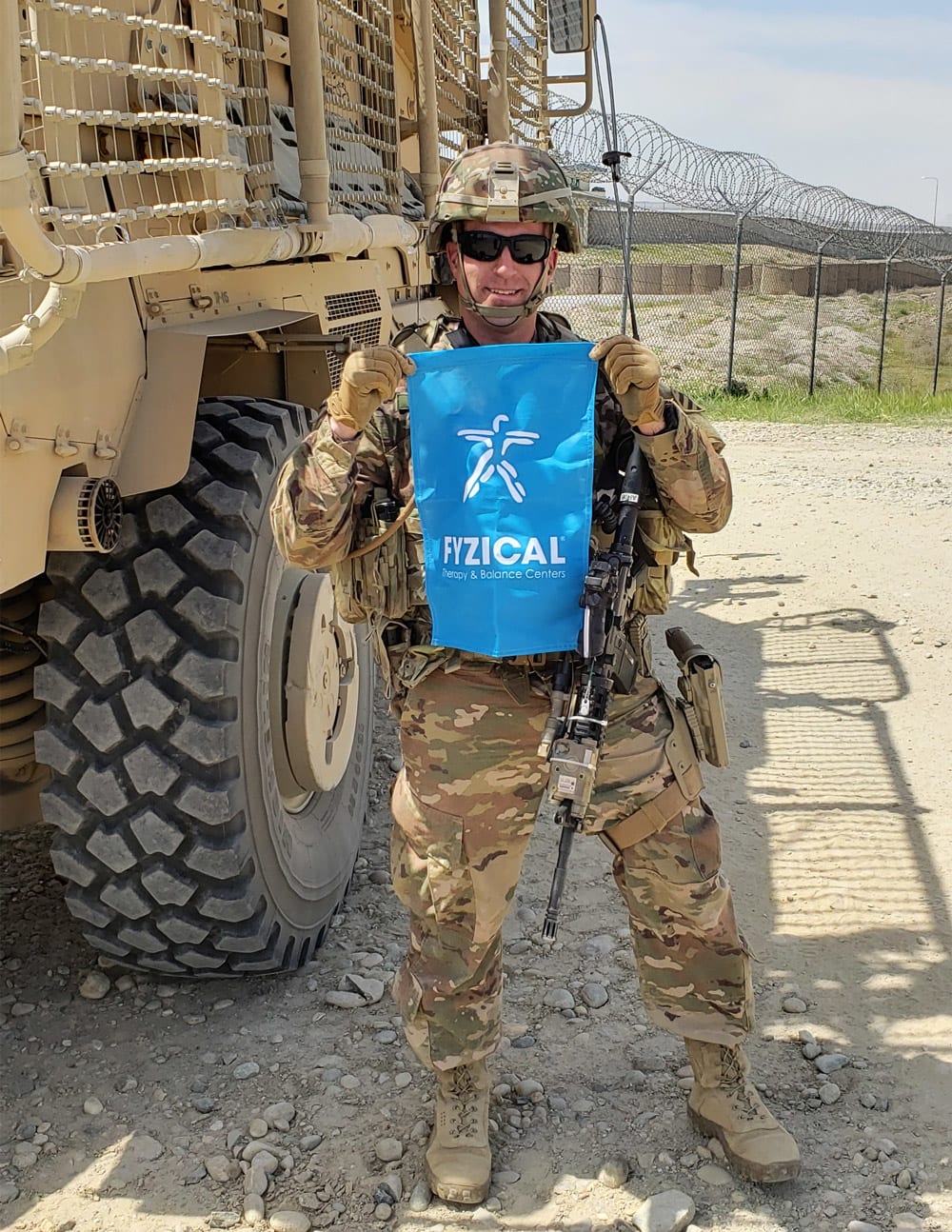 WEATHERING THE PANDEMIC
While franchising can offer veterans a fantastic opportunity to invest in their own business, franchising is not a "silver bullet" for success. Covid-19 has impacted all businesses in some way over the past year. And while some franchise businesses are more "recession-proof" than others, the beauty of owning a franchise is "you are in business for yourself, but not by yourself."
"I personally know so many small business owners who are scrambling to stay afloat this year," said Franchise Business Review President Michelle Rowan. "But the best franchise companies really stepped up support for their franchisees and helped them navigate through all the craziness! My husband and I also own a local brewery, and I wish we had the level of support that a good franchise organization provides. Non-franchise business owners have to do everything themselves."
Restaurants, retail, and the travel industry were especially hit hard by the pandemic. Franchise companies moved fast to help their franchise owners pivot—providing new safety operating protocols, expedited government funding access, and new products and services to address changes in the marketplace. This extreme level of support has given franchise businesses a significant competitive advantage over smaller, independent business operators.
"Franchising needs more business owners with grit and leadership skills… especially now given the pandemic," said Stites. "Veterans are very resilient by nature. If anyone is well-equipped to operate under challenging circumstances, veteran franchise owners are."
With the cruise ship industry completely shut down early into the pandemic, Dream Vacations was able to help their franchisees easily rebook travel plans for their customers, and greatly expand their land-based travel options. The company recently surveyed customers to discover a huge pent-up demand for travel, and they are seeing significant increases in bookings for 2021.
"As a travel agent whose business has been incredibly impacted by the COVID-19 pandemic, it was critical to know what the feelings were from our travel family in order to be responsive to their needs," said Elizabeth Dominguez, Dream Vacations franchise owner and vacation specialist in Fernandina Beach, Fla. "Dream Vacations is a leader in travel and helps us as agents keep current and shine. The survey allowed me to craft personal outreach to my clients to remind them that I am here to help them make their current vacation dreams a reality once more. I may have even gained a new client!"
Two Men and a Truck, the leading moving and storage franchise company, has experienced positive impacts from the changing marketplace in 2020. While the moving business has been a fairly recession-resistant industry in recent years, the 2020 pandemic caused a huge increase in people fleeing metropolitan areas for the suburbs—increasing demand for moving and storage services. On top of that, Two Men and a Truck recently launched junk removal services to meet the needs of their typical customers. And with people looking to clear out space for their pandemic home offices, junk removal businesses have been in high demand.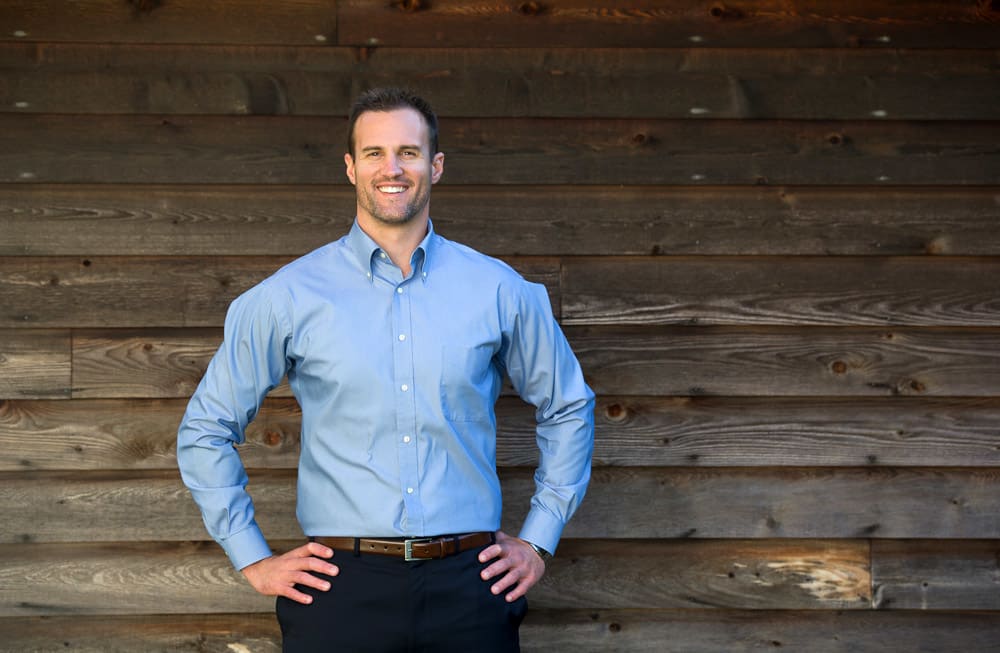 Air Force veteran Jeremy Brown opened his first Two Men and a Truck franchise in 2014. Today, he's a successful, multi-unit franchise owner with locations in Delaware and Maryland.
"Fingers crossed, in the next five years, I will have expanded my Two Men And A Truck footprint to four or five locations with a focus less on running the business at that point, and more on growing and developing people," says Brown. "My goal is to move our team members forward and to foster an environment where leadership grows from within, which in turn should help propel further growth and expansion."
Brown credits the leadership team of Two Men And A Truck corporate for being focused and "built around the success of franchisees." It seems so obvious, but not every franchise company puts such a focus on their franchise owners' success. That is why it is so important to research franchise opportunities and speak to as many franchise owners as possible—to understand what the real-life experience of the average franchise owner truly is.
VETERANS ARE A PERFECT FIT
Why are franchise companies so interested in recruiting veterans into franchising? The answer is two-fold—franchisors tell us they want to give back to veterans, but they also see a real synergy between the skills necessary to succeed in franchising and the skillsets trained by the military.
The best franchise companies excel at recruiting great people, and then training and supporting them to be top-performing business owners. Great franchise companies understand that if their franchisees are successful, the franchise company will be successful too.
"Franchisors offer a business model, operating systems, and procedures. We find that veterans are often better at following that system than those who haven't had that kind of experience and training," said Catherine Monson, CEO of FASTSIGNS. "When you open a new business, it's going to be long hours and hard work—than just having a job. Our folks who have served in the military are not afraid of hard work. That kind of perseverance and commitment is what it takes to own a business."
Stan Gray (pictured above), a multi-unit FASTSIGNS franchisee in Southern California couldn't agree more. "My military experience gave me lots of opportunities to develop my leadership skills," said Gray. "I use that valuable experience daily in my franchise business at FASTSIGNS."
FASTSIGNS offers a 50% discount off its initial franchise fee of $49,750 for veterans who have been honorably discharged from the military. FASTSIGNS is also part of the Franchise Business Review Hall of Fame having won a Franchisee Satisfaction Award for 15 consecutive years.
FirstLight Home Care CEO Jeff Bevis is also a big believer in recruiting veterans as franchise owners. In addition to leading his national home care franchise, Bevis is the former chairman of VetFran—a volunteer organization tasked with helping veterans and their families discover opportunities for employment and business ownership within franchising.
"Veteran franchise owners bring an added level of leadership, discipline and focus to their operations," said Bevis. "Across my 30 plus years in franchising, their operational and growth results absolutely lead the upper quartile in performance."
Like many franchise CEOs, Bevis knows that veterans that get into franchising achieve solid results. That is why Firstlight Home Care offers veterans a $9,800 (20%) discount off their franchise fee, and tries to recruit as many veteran franchise owners as possible.
TRANSITION TO BUSINESS OWNERSHIP
Many veterans transition out of the military and into the workforce for several years before investing in a franchise business. Others transition directly out of the military and into a franchise. The beauty of franchising is that most franchise companies don't require you to have specific industry experience. The franchise company can provide all the training and support you need.
For Laura Dvareckas, a Dream Vacations travel franchise owner in Harker Heights, Texas, the decision to get into franchising after the military was an easy one. "I come from a family of small business owners and entrepreneurship is in my blood," Dvareckas explained. "Since my partner is still active duty military, I needed a business that could be mobile, move seamlessly, and was primarily remote. I chose Dream Vacations because I could start running my business quickly after training."
For Larry Neal, franchising came later in life. Neal served in the Vietnam war with the Army before transitioning to a 25-year career in corporate sales and ultimately becoming a residential developer. After the home-building market slowed in the mid-2000s, he made the decision to invest in an Our Town America franchise, which helps local businesses market to new movers. He is now a multi-unit franchise owner and regional developer for the franchise.
"My building business came to an abrupt halt due to a recession," Neal recounted. "Prior to building, I spent 25 years in corporate sales. Both of those roles gave me the freedom to build my business as I saw fit. I enjoy building something from nothing. Owning an Our Town America franchise helped fulfill that entrepreneur part of me."
Whether you are fresh out of the military, or you served years ago, grit and leadership skills are a strong fit for small business ownership. And like many of the veterans that we talked with confirmed, stepping into a franchise business with a proven track record makes growing a successful business that much easier.
DO YOUR HOMEWORK TO FIND THE RIGHT FIT
Every franchise company has a different culture and a different set of values. Some franchise companies have a very comfortable "family feel" about them, where franchisees interact often on both a personal and professional level. Other franchises are more "stuffy" and only get together occasionally to review business goals. The right fit for you depends on your personality and what you ultimately hope to achieve with your business.
Our Top Franchises for Veterans awards list offers business opportunities across nearly every industry and investment level. Franchises like commercial cleaning 360clean, travel franchises Cruise Planners and Dream Vacations, sports photography business TSS Photography, and leather, vinyl, and plastic repair company Fibrenew are just a few of the award-winning franchises with initial investments starting at just $15,000 or less.
The home services juggernaut Neighborly Brands, which offers more than 20 franchise brands under one parent company, had five of their brands make this year's Top Franchises for Veterans list including Five Star Painting, Molly Maid, Mosquito Joe, Mr. Appliance, and Mr. Electric.
No matter what franchise business categories you are interested in, it's vital to talk with franchise owners to understand what it is like to be a part of their system. Christian Brothers Automotive, Kona Ice, Pinch A Penny Pools & Spas, and Snap-on Tools are just a few examples of great franchise companies with high satisfaction among their veteran franchise owners, yet they each have their own unique cultures.
"We can't say it enough… take the time to visit and talk with several different franchise owners from the business concepts that interest you," says Franchise Business Review CEO Eric Stites. "All the franchise companies on our awards lists are great brands, but not all of them are a great fit for you. Get to know their corporate support staff and visit with various franchisees in different markets. Successful business ownership requires a lot of passion, and when you take the time to do your homework, you'll find a franchise company that really gets you excited."
In addition to speaking with lots of franchisees to fully understand what it takes to be a successful franchise owner, a Franchise Disclosure Document (FDD) provides a tremendous amount of information about any franchise. Every franchise company has an FDD, and they are required by law to give you one if you are seriously considering investing in their franchise opportunity.
Unfortunately, FDDs can be hundreds of pages long with lots of fine print. For someone unfamiliar with franchising, an FDD can make your head spin. Once you narrow down your franchise choices, it is advisable to hire a franchise attorney to help you understand the specific details of their FDD and their franchise agreement.
And for veterans still serving overseas, many franchise companies make it possible for you to conduct your due diligence from afar.
"Our development team Skypes and Zooms with candidates and we help them line up interviews with existing franchisees," says Paul Pickett, Chief Development Officer at Wild Birds Unlimited. "We share our full Franchise Business Review satisfaction survey results online, as well as YouTube videos of our franchisees. We want franchisee candidates to have a great understanding of how our franchisees feel."
Wild Birds Unlimited, another Hall of Fame satisfaction winner, has dozens of franchise owners that previously served in the military. They offer all eligible veterans a discount of 15% off their franchise fee.
TAKE THE NEXT STEP
This year's Top Franchises for Veterans list is an impressive group of the top companies in franchising today. Impressive not because we think they are great franchise opportunities—but because their veteran franchisees gave them extremely high marks.
Take your time and do your research. Franchising offers many great opportunities for veterans, but you need to find the opportunity that's the right fit for you. We hope this guide is a great start for your next adventure. For additional resources and franchise buying advice, be sure to visit our franchise Learning Center.