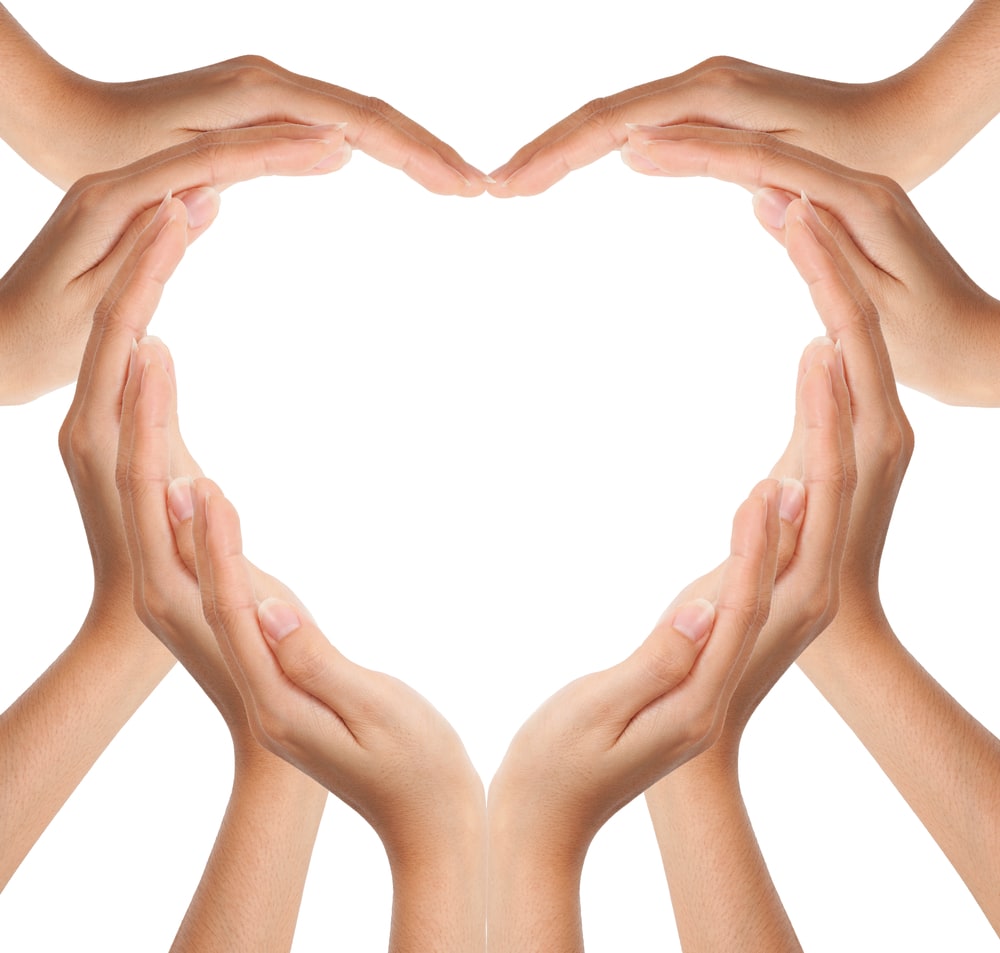 Winston Churchill famously said, "We make a living by what we get; we make a life by what we give." For many top-rated FBR franchises, giving is an integral part of their brand. As Kona Ice, who consistently ranks number one on FBR's Top 200 Franchises list says, "We are committed to giving back to our communities. It's not an afterthought, it is who we are."
This altruistic attitude might be part of the reason that these brands are rated so highly by the franchisees who own them. And that's good news for everyone involved, not just the charitable recipients. According to certain studies, giving is not only a nice thing to do, but it also may make us happier.
Bullying
Planet Fitness
Cause: Bullying
How They Help: Planet Fitness launched an initiative called The Judgement Free Generation with a mission to combat judgment and bullying that faces today's youth. Planet Fitness has partnered with Boys & Girls Club of America to provide training to staff and youth about kindness, encouragement, and how to end bullying. They also donate to non-profits with similar goals and award scholarships to kids who have helped to promote inclusion in their communities.
The Impact: Planet Fitness has donated more than $4 million to non-profit partners. They have also helped train the staff of over 750 Boys & Girls Clubs and provided them with mini fitness centers in select clubs. Over $125,000 in scholarships have been gifted to children who encouraged acceptance in their communities.

Cause: Bullying
How They Help: Pizza Factory has paired with local schools across the West Coast to install Buddy Benches. These Buddy Benches give children a place to sit during recess if they are feeling lonely or left out. Pizza Factory also helps communities fundraise at their local restaurants.
The Impact: Pizza Factory has donated three Buddy Benches in 2018 to help combat bullying.
Cancer
Cause: Cancer, Hunger
How They Help: The CSC Foundation was formed just a few months after Kevin and Stacy Brown opened the first Chicken Salad Chick. The mission of the CSC foundation became clear after Kevin's devastating diagnosis of stage 4 colon cancer, which eventually took his life in 2015. Today, the foundation lives on raising money to find a cure for cancer and partnering with Chicken Salad Chick locations in various markets to give back to local food banks and food-related charities.
Donatos Pizza
Causes: Breast Cancer Awareness, Education and Job Training
How They Help: For every Pink Ribbon Dessert Twist they sell Donatos Pizza donates $0.50 to the Breast Cancer Foundation of Dayton. They also support the Reeb Avenue Center, which helps people to build independence through education, job training, and local job growth.
The Impact: Donatos Pizza has donated more than $7,500 to the Breast Cancer Foundation since 2014.
You've Got Maids
Cause: Cancer
How They Help: You've Got Maids has partnered with the non-profit, Cleaning for a Reason, which gives the gift of free house cleaning to women who are undergoing treatment for any type of cancer.
The Impact: You've Got Maids has donated over $150,000 of free cleaning services and cleaned over 1,000 homes for cancer patients.
Jason's Deli
Cause: Cancer, Community Support
How They Help: Jason's Deli works with MD Anderson Cancer Center to raise money for cancer research. Fifty cents of every Salmon Pacifica Salad goes to the cause. Their Community Partners Program also helps to support organizations and groups in the Jason Deli community through sponsorships, fundraisers, and various other programs.
The Impact: Jason's Deli has helped to raise over $960,000 for cancer research as of December 2017.
Childhood Illness, Care and Development
Tropical Smoothie Cafe
Cause: Children with Life Threatening Diseases
How They Help: Tropical Smoothie Cafe partnered with Camp Sunshine, for the last 10 years, to provide a free retreat for children and families dealing with life threatening illnesses.
Impact: Since 2008, Tropical Smoothie Cafe has donated over $5 million to Camp Sunshine and helped more than 1,000 families.
Cause: Orphaned Children
How They Help: MaidPro's nonprofit MaidPro Cares aims to create a change for orphaned and at-risk children around the world.
Impact: They have worked with three different international children's homes and a mentoring home in Massachusetts since 2013.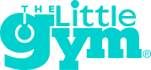 The Little Gym
The Cause: Childhood Illness
How They Help: The Little Gym partners with SeriousFun Children's Network to help kids with serious childhood illnesses and their families enjoy an unforgetable camp experience where nobody is defined or limited by their illness.
The Impact: SeriousFun Children's Network provides camp programs, entirely free of charge, to more than 75,000 kids and their families around the world each year.
Domestic Violence
Molly Maid
Cause: Domestic Violence Awareness, Survivor Assistance
How They Help: The Ms. Molly Foundation's mission is to increase awareness of domestic violence and to assist shelters and other agencies to support survivors in their communities. The foundation also offers free professional cleaning services to women's shelters and safe houses. In 2018, they were a Franchising Gives Back, Enduring Impact, Gold award winner.
The Impact: Molly Maid chartered the Ms. Molly Foundation and has since grown to raise more than $2.8 million for over 120 shelters, safe houses, and domestic violence agencies across America.
Disability
Taziki's Mediterranean Cafe
Cause: Disability
How They Help:Taziki's Mediterranean Cafe's special needs job placement program is on a mission to raise the employment rate of disabled and special needs people. Herbs Offering Personal Enrichment (HOPE) is an initiative that helps establish herb gardens in restaurants across the country and encourages restaurants to employ individuals with special needs.
The Impact: Each HOPE garden employs 5-10 special needs or disabled students. They also aim to have at least one special needs employee in each Taziki's location.
Education
Apex Fun Run/Leadership Co.
Cause: Education
How They Help: Apex Leadership Co. combines fitness, fundraising, and leadership into a powerful united event that helps kids understand the power of giving and makes fundraising fun.
The Impact: Apex Leadership Co. has helped over 2,600 schools raise more than $50 million for education.
Cause: Education, Community
How They Help: Each year, Kona Ice gives back millions of dollars to communities and organizations nation wide through their several giveback programs such as Millon Dollar Giveback, Kona Days, Team Up and Cans for Kona. They have also partnered with Adopt-a-Classroom.
The Impact:Kona Ice has raised over $50,000,000 for education across the US!
Culvers
Causes: Agricultural Education, Access to Basic Needs
How They Help: Culver's Thank You Farmers Project supports agricultural education programs and encourages smart farming techniques. Their Give Local program supports communities across the country through sponsorships and donations. And the Culver Foundation makes sure people in their communities have access to basic needs.
The Impact: Almost $2 million has been donated to agricultural education programs in the last five years, 550 corduroy jackets have been gifted to FFA members, 3,000 scholarships have been donated through the Culvers Foundation, and $4.5 million in scholarships have been awarded to Culver's employees.
Environment and Conservation
Cause: Wildlife Conservation, Environmental Education
How They Help: In addition to their conservation fund, Pathways to Nature, Wild Birds Unlimited partners with the National Fish and Wildlife Foundation to fund environmental education and wildlife viewing areas. The Pathways to Nature for Kids initiative gives children scholarships to attend summer camps across the country to help reconnect them with the outdoors.
The Impact: The Pathways to Nature conservation fund has helped to create 22 wildlife refuges, observatories, and viewing areas. Wild Birds Unlimited has also donated 2,000 scholarships for children to attend summer camps.
Mosquito Joe
Cause: Mosquito Control, Mosquito Borne Illnesses
How They Help: Each year, during Mosquito Control Awareness week (June 26 – July 1), Mosquito Joe partners with Nothing But Net for their Beat the Bloodsuckers campaign. For each new customer that Mosquito Joe gains during that week, they donate a portion of the sales to local blood banks to support the work they do year round.
The Impact: In 2017, they donated $15,000 to Nothing but Net to provide malaria preventing mosquito nets to people who need them. Mosquito Joe has also donated more than $25,000 to local blood banks over the last four years.
Human Trafficking
N2 Publishing
Cause: Human trafficking
How They Help: N2 Publishing's program, N2 Gives, is aiding in the fight to end human trafficking. Two percent of all revenue is donated to anti-human trafficking non-profits to aid in their mission. They also give free advertising space in their publications to non-profits as a way to introduce the cause to community members. On N2 Serves Day, every employee was encouraged to volunteer instead of going to work that day.
The Impact: N2 Gives has donated more than $5 million to non-profits to help end human trafficking. In 2018, employees collectively volunteered over 2000 hours in their local communities.
Public Safety
Cause: Public Safety
How They Help: Firehouse Subs donates a portion of every purchase to the Firehouse Subs Public Safety Foundation to be used to provide lifesaving equipment to first responders.
The Impact: To date, the foundation has granted over $37.7 million to provide equipment, training, and support to hometown heroes.
Senior Care
Home Instead
​ Cause: Senior Care
How They Help: Home Instead Senior Care Foundation aims to improve the lives of seniors, their families, and caregivers. Their program GIVE65 is a crowd funding platform that raises funds and awareness for programs and services that give seniors hope. Their Ready to Care initiative was established in 2018 to enhance the lives of aging adults through social change. Home Instead also partners with several charitable and non-profit organizations such as Hilarity for Charity and Be a Santa to a Senior. Members of the Home Instead Inc. executive team participate in several organizations and conferences to advocate change that will enhance the lives of seniors and caregivers around the world.
The Impact: GIVE65 has raised over $87,000 to help seniors throughout the United States.
Various Causes
Cause: Single mothers and windows, various causes
How They Help: Christian Brothers Automotive encourages all franchisees to give back to their communities. At the corporate level, Christian Brothers contributes to several charities and ministries. They also sponsor a service day every October to provide free oil changes to single mothers and widows.
Church's Chicken
Cause: Education, Hunger, Childhood Cancer
How They Help:Church's Chicken developed the Church's® Scholars Program, which awards scholarships to outstanding high school seniors. For the past three years, they have also teamed up with Fire Station 16 in Atlanta to help deliver a community Christmas event with hot food and toys for underprivileged kids. Finally, every year Church's® employees partner with the Open Arms program to serve meals to children fighting cancer.
The Impact:The recipients of Church's Scholars Program will receive $227,000 this year for their education.
College H.U.N.K.S Hauling Junk & Moving
Cause: Basic Needs, Environment, Hunger
How They Help: College Hunks offers a donation pickup and delivery service to make it easier for unwanted items to get to a local donation center. They have also partnered with the organization, Feeding Children Everywhere. For every service booked, College Hunks will donate enough money to feed two hungry children. In 2018, College Hunks Hauling Junk & Moving was a Franchising Gives Back, Newcomer Award, Gold winner.
The Impact: College Hunks Hauling Junk and Moving proudly donates and recycles 70 percent of everything they haul. Through their partnership with Feeding Children Everywhere they have donated thousands of meals to hungry children.
Causes:Various Causes
How They Help: Cruise Planners takes a portion of proceeds from their corporate merchandise store and other fundraising efforts to donate money to worthy causes like Shoes for Africa, breast cancer awareness, Forgotten Soldiers Outreach, and many more.
The Impact: CP Cares has raised and donated more than $1 million to charities worldwide.
HWY 55
Cause: Various Causes
How They Help:The Andy's Charitable Foundation hosts a golfing tournament each year that raises money for a variety of charities such as the Miracle League, Make-a-Wish Foundation, and more.
The Impact:The Andy's Charitable Foundation has raised over $1 million since its opening in 2006.
Cause: Homeless Mothers, Veterans, Hunger, and Animals
How They Help: Two Men and a Truck has launched a number of charitable initiatives including, Movers for Moms, Movers for Military, Movers for Meals, Movers for Mutts, and a Truckload of Warmth.
The Impact: Through these programs, Two Men and a Truck employees have donated hundreds of thousands of hours of community service and volunteering as well as millions of dollars in pro-bono moving services.
Wendy's
Cause: Foster Care Adoptions, Education, Food Security, Environment
How They Help: Wendy's has partnered with the David Thomas Foundation for Adoption to help every foster care child find a loving and permanent home. They also have a Community Ambassador Grant program, which allows company employees to give back to a local organization they support. Wendy's High School Heisman Scholarship awards athletic high school seniors with scholarships and recognition for their hard work in the classroom and on the field.
The Impact: In 2017, Wendy's donated more than $18 million for the David Thomas Foundation for Adoption. Their Community Ambassador Grant program has donated over $300,000 to local charities that employees support. The Wendy's High School Heisman Scholarship has been awarded to more than 600,000 high school seniors.
Veterans
SportsClips
Cause: Veterans and Military Families, Cancer Research
How They Help: SportClips's foundation, Haircuts with Heart, pairs with community organizations to create pop-up salons. These pop-up salons offer free salon services to those who may not be able to afford the cost of a haircut. They have also partnered with programs like the St. Baldrick's Foundation for cancer research and Veterans of Foreign Wars to supply scholarships to military students.
The Impact: In two years, Haircuts with Heart has had pop-up salons at over 20 events and served more than 1,000 guests. SportClips is donating $1 million to the St. Baldrick's Foundation and $563,500 to the VFW for 133 scholarships for veterans.
Water Security
Oxi Fresh Carpet Cleaning
Cause: Water Access
How They Help:Oxi Fresh Carpet Cleaning donates a portion of their fees for all services booked online to help Water.org empower families with small, affordable loans to install water and sanitation solutions in their homes.
The Impact: Oxi Fresh donates $1 of every $12 fee they collect online. Oxi Fresh has saved 35 million gallons of water since their inception in 2006.
Other Franchise Brands Doing Good — Honorable Mentions
Soccer Shots partners with the U.S. Soccer Foundation to impact children who live in underserved communities through quality soccer programs that support their physical and personal development.
Penn Station awards outstanding athletes across the U.S. with an Athlete of the Month award and offers them the chance to win a college scholarship.
Floor Coverings International FirstService initiative has partnered with non-profits like the Ronald McDonald House and St. Jude's Children's Research Hospital, donating a portion of all sales to their efforts. In 2017, they raised $60,000 for St. Jude's.
Nextaff donates 10 percent of all of their franchise fees to charities like Warriors of Willow, Charlies House, Supporting Kids Foundation, Phoenix Family, and In the Name of Grace.
Home Care Assistance pairs with the Arbor Day foundation each year to plant trees in remembrance of those who have passed away. Their franchisees and home care team members also perform community service like fundraising for Alzheimers research and collecting canned goods for Rotary International.
Happy & Healthy Products supports nonprofit organizations including The Miami Project to Cure Paralysis, the Children's Miracle Network, and the American Cancer Society.
Any Lab Test Now has donated to various organizations such as the American Kidney Foundation, the Children's Hospital of Colorado Foundation, Colon Cancer Alliance, Delete Blood Cancer, and the Juvenile Diabetes Research Fund (JDRF) Ride For A Cure.
Sothebey's has donated over $18,000 to New Story, a non-profit combatting homelessness.