14 Top-Rated Green Franchises for Environmentally Conscious Entrepreneurs
Published: April 19, 2019

If you're looking to an invest in an environmentally friendly franchise there are plenty of options to consider. Below, we offer 14 green franchises that are not only taking action to reduce their impact on the planet but are also rated highly by their current franchisees on this year's FBR Top Franchises List.
Top-Rated Green Franchises
1. OxiFresh
Photo Credit: Oxi Fresh Carpet Cleaning
Oxi Fresh Carpet Cleaning is an award-winning and industry-leading franchise that also happens to be deemed the "World's Greenest" carpet cleaning service. They use much less water than other leading carpet cleaning companies (200 gallons versus the competition's 4,000 gallons!), and they have even partnered with Water.org to bring clean drinking water to millions since 2006.
Learn more about Oxi Fresh and their franchise opportunities.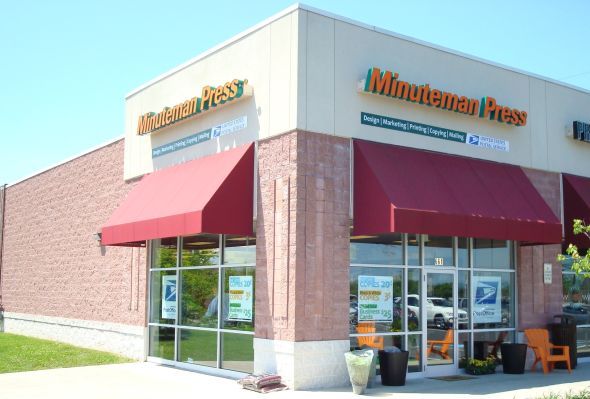 Photo Credit: Minuteman Press
Minuteman Press uses chemical-free equipment, has minimal paper waste, employs an extensive recycling program, and uses environmentally-friendly products such as soy-based ink and eco-friendly paper. One Minuteman Press franchise in Redmond, Washington even earned an Envirostars Certification for their environmentally friendly habits.
Learn more about Minuteman Press and its franchise opportunities.
3. Window Genie
Photo Credit: Window Genie Facebook
Window Genie's commercial window film cuts energy usage and costs, allowing for heat and glare rejection of up to 79 percent. Aside from this earth-friendly service, they also offer pressure washing, which expels water at a high velocity so no harmful chemicals are needed! Also, compared to other systems, they use approximately 75 percent less water when pressure washing.
Learn more about Window Genie and their franchise opportunities.
4. Office Pride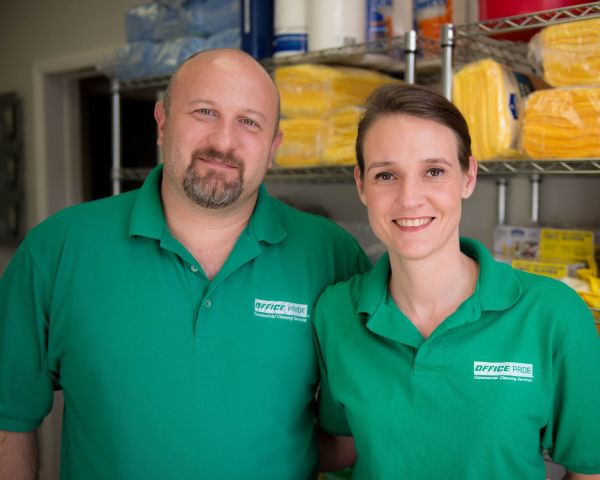 Photo Credit: Office Pride
Office Pride uses Green Seal Certified cleaning products that are sustainable and safe, and they use tools that can be rewashed and reused, as well as eco-friendly vacuums and floor buffers. And, their green cleaning comes at no extra charge to the customer!
Learn more about Office Pride and their franchise opportunities.
5. Fibrenew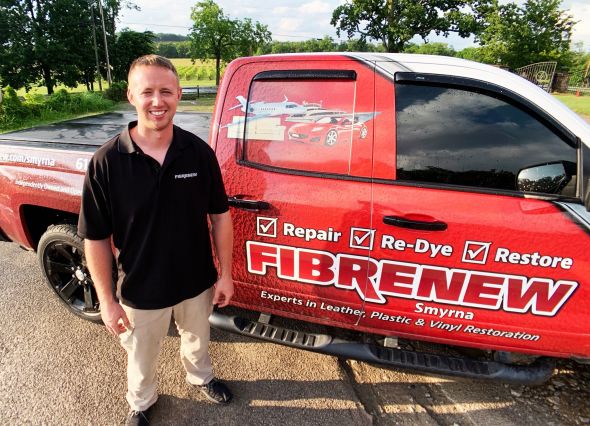 Photo Credit: Fibrenew Facebook
Replacing an old couch or vehicle exterior can be costly and, not to mention, horrible for the environment as both will inevitably end up in a landfill. As mentioned on their website, Fibrenew, "Repairs damaged materials to your vehicle, boat, airplane, home, or office in an environmentally friendly and cost-effective manner that is a great alternative to replacement."
Learn more about Fibrenew and their franchise opportunities.
6. College Hunks Hauling Junk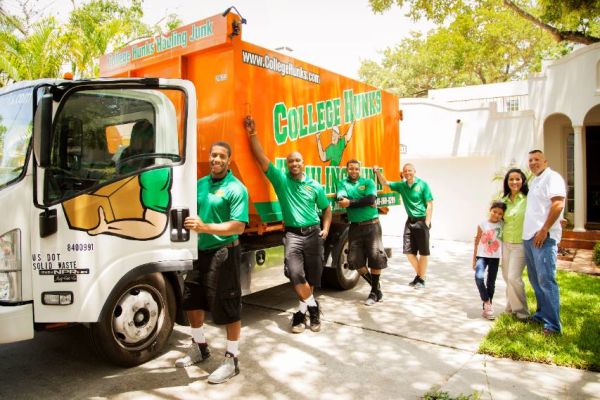 Photo Credit: College Hunks Hauling Junk Facebook
College Hunks not only hauls your junk; they also haul your unused goods off to donation centers. College Hunks is the leader in eco-friendly junk removal services, donating and recycling 70 percent of everything they haul. They also partner with several non-profits and local charities including Goodwill and Habitat for Humanity ReStore.
Learn more about College Hunks Hauling Junk and their franchise opportunities.
7. Kona Ice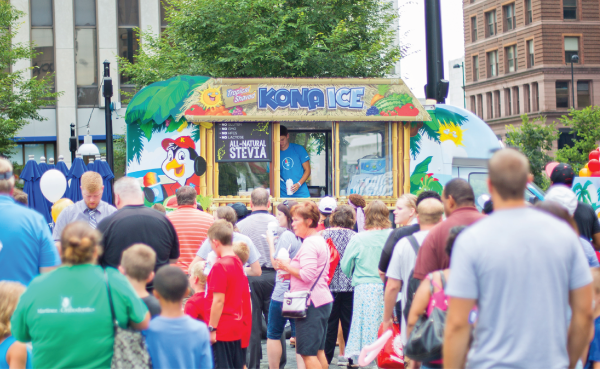 Photo Credit: Kona Ice
Kona Ice delivers shaved flavored ice to eager customers via their KEV vehicles (Kona Entertainment Vehicles), which can drive anywhere and serve as traveling billboards for the brand. When CEO, Tony Lamb, founded the company he knew he wanted a better alternative to the typical truck that burned way too much fuel and created too many harmful emissions. So, he partnered up with some experts to build a truck that emitted zero emissions when parked, and used two diesel engines as opposed to the typical three.
Learn more about Kona Ice and their franchise opportunities.
8. FASTSIGNS
Photo Credit: FASTSIGNS
In their printing processes, FASTSIGNS sources materials from renewable resources that have a low impact on the environment, and they use UV curable print technology along with eco-friendly inks.
Learn more about FASTSIGNS and their franchise opportunities.
9. Yogi Bear's Jellystone Park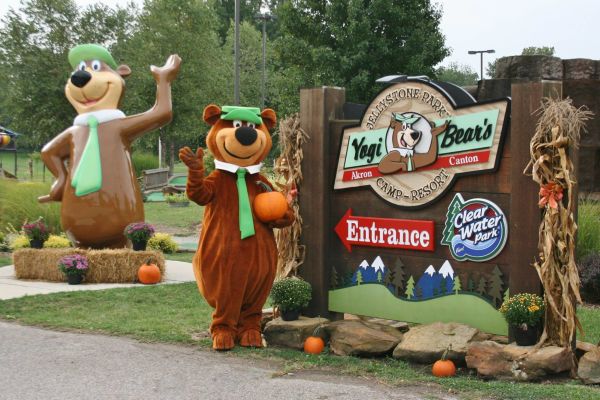 Photo Credit: Yogi Bear's Jellystone Park Facebook
Yogi Bear's Jellystone Park is committed to environmentally friendly practices across all aspects of their business. Many locations across the country have even adopted their own policies and practices: the Williamsport, Maryland location has onsite recycling centers and provides a box in each cabin for recyclables. Many locations also incorporate nature education elements into programs for guests.
Learn more about Yogi Bear's Jellystone Park and their franchise opportunities.
10. Culver's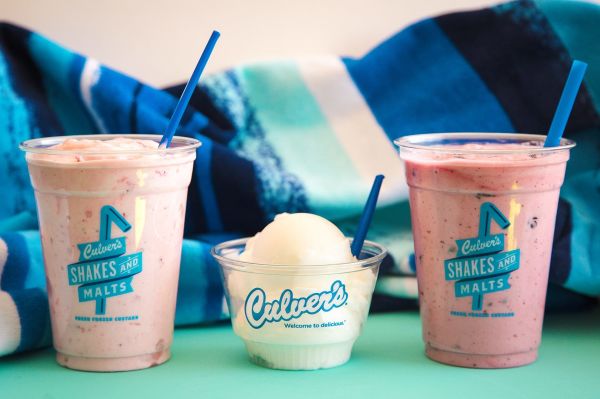 Photo Credit: Culver's Facebook
Typically, "earth-friendly" doesn't come to mind when one thinks of fast food. However, the popular Midwest chain Culver's is making great strides to ensure that they do things a little greener; sourcing potatoes from farms that conserve water and reduce waste, only using sustainably caught fish, and sourcing paper products from post-consumer waste. In addition to all of this, Culver's works closely with the U.S. Green Building Council.
11. California Closets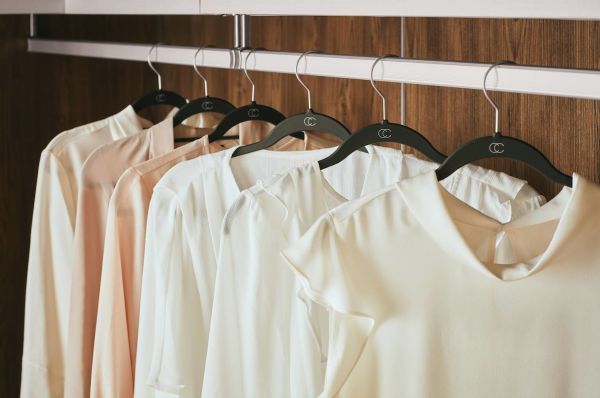 Photo Credit: California Closet's Facebook
California Closets is proudly compliant with the California Air Resources Board, which is one of the most rigorous environmental organizations. Although a majority of California Closets' products are made from wood, they're made from recycled and reclaimed wood fiber. And, they have gone one step further by using only paper that is certified by the Forest Stewardship Council for their marketing materials.
12. Kampgrounds of America (KOA)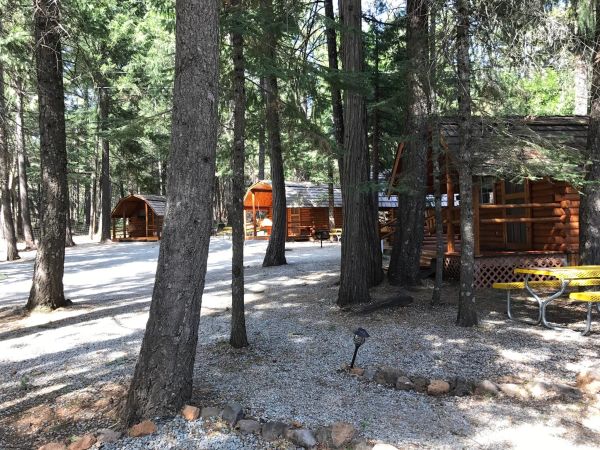 Photo Credit: KOA Facebook
Many KOA franchise locations across the United States have proudly adopted their own eco-friendly practices: Tuscon, Arizona KOA has installed solar shade structures to provide open shade for campsites and produce clean energy; Naples, Florida KOA installed photo-voltaic energy systems to decrease electrical usage; and Cape Hatteras, North Carolina KOA sells absolutely no plastic products on the campground premises.
13. Wendy's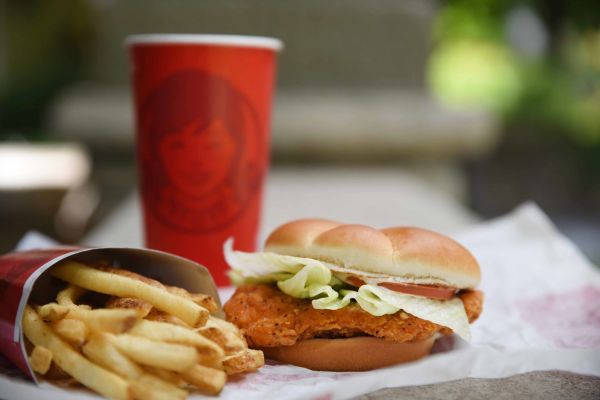 Photo Credit: Wendy's Facebook
Like Culver's, Wendy's hopes to make fast food less wasteful and more energy efficient. Wendy's is making improvements to many of their locations to make them more environmentally friendly, in an attempt to "use less and use better" through the installment of LED lighting, Energy Star appliances for cooking and refrigeration, and the use of recyclable paper products made from post-consumer waste.
Looking for a Charitable Brand That Gives Back? Read More About This Year's Top-Rated Franchises That Give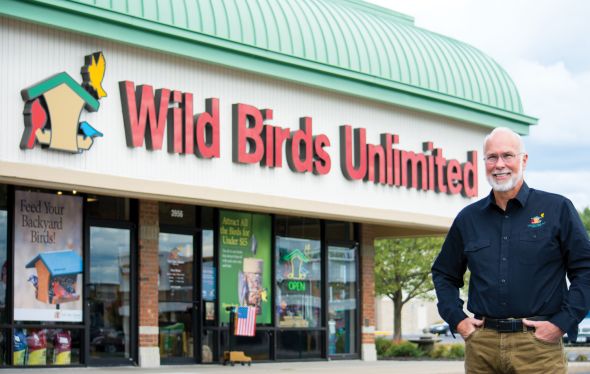 Photo Credit: Wild Birds Unlimited
Wild Birds Unlimited, a top-rated retail franchise for backyard bird feeding and nature appreciation, was the first brand to offer EcoClean® product protection. Wild Bird's Unlimited EcoClean® products are built with antimicrobial product protection and removable bases to keep birds and critters safe from bacteria and fungi.
Learn more about Wild Birds Unlimited and their franchise opportunities.
Interested in Learning More about Investing in a Green Franchise?
If you're ready to take on business ownership and make a positive impact on the planet, these are 14 great franchise opportunities to consider. They have all been rated highly by the people who own them, which is a great testament to these franchises. You can see the full list of this year's Award Winning Franchises here.