These Franchise Systems Saw a Need and Innovated a Solution
Published: October 1, 2019

Depending on where you live, you may or may not have heard of the Chicken Salad Chick franchise. But, if you haven't heard of them yet, it probably won't be long before you notice them springing up in your neighborhood. The first Chicken Salad Chick opened in 2008 and by the end of 2018, they had more than tripled in number with 104 restaurants open and operating. By 2018 they had also achieved their 12th consecutive quarter of positive growth, reporting more than $110 million in systemwide revenue and a 10% increase in AUV (average unit volume) year over year. They currently have more than 125 stores open and operating and plans for growth are not slowing down.

"As the nation's only fast-casual restaurant dedicated to chicken salad, innovation is part of Chicken Salad Chick's DNA. We've paved our own path in the restaurant industry by creating the chicken salad category and doing things that have never been done before in the fast-casual space," said Carrie Evans, director of franchise development at Chicken Salad Chick. "Because of this, we're constantly innovating with new chicken salad recipes and other menu offerings, as well as integrating new operational efficiencies, equipment and marketing tactics."

Chicken Salad Chick's growth is impressive, and it is due in large part to their innovative concept. But when it comes to innovation, Chicken Salad Chick is not alone. On this year's Most Innovative Franchises list there are several well-known franchise companies like Kona Ice, Keller Williams, MaidPro, 30 Minute Hit, and Wild Birds Unlimited. The remaining franchise brands on our list represent just about every industry you can imagine – all of them with innovation at their core.
Most Innovative Franchises 2019
Learn More About Christian Brothers Automotive
---
Christian Brothers Automotive
Automotive
Christian Brothers Automotive is more than just vehicle repair. Since its founding in 1982, their goal has been to change the way guests view automotive service. Now more than ever, consumers acros...
Investment: $461,250
Cash Required: $85,000

Learn More of Christian Brothers Automotive
Learn More About FASTSIGNS
---
FASTSIGNS
Business Services
FASTSIGNS International, Inc. is the leading sign and visual communications franchisor in North America, and is the worldwide franchisor of more than 750 independently owned and operated FASTSIGNS&...
Investment: $234,317
Cash Required: $80,000

Learn More About Fibrenew
---
Fibrenew
Services
Since 1987, we have built and refined a robust franchise business system. This includes the research and development of our proprietary product line, highly specialized techniques, exceptional trai...
Investment: $87,812
Cash Required: $25,000

Learn More About Cruise Planners, an American Express Travel Representative
---
Cruise Planners, an American Express Travel Representative
Travel & Hospitality
Cruise Planners, an American Express Travel Representative, is the largest home-based travel agency franchise in the nation with over 2,500 franchise owners in all 50 states. Cruise Planners franch...
Investment: $2,295
Cash Required: $6,995-$10,995

Learn More of Cruise Planners, an American Express Travel Representative
Learn More About 360clean
---
360clean
Cleaning & Maintenance
Have you been searching for a franchise opportunity that offers high earning potential, low investment and the ability to run the business from home? You should consider a 360clean franchise....
Investment: $20,800
Cash Required: $20,000

Learn More About ActionCOACH
---
ActionCOACH
Business Services
ActionCOACH is the World's #1 business coaching firm. Currently, ActionCOACH has nearly than 1,000 coaches in more than 70 countries, and ActionCOACH delivers it's proven business develop...
Investment: $45,000
Cash Required: $45,000 - $150,000

Learn More of ActionCOACH
Learn More About DreamMaker Bath & Kitchen
---
DreamMaker Bath & Kitchen
Home Services
DreamMaker Bath & Kitchen is a faith-based, full-service remodeling franchise that helps entrepreneurs and existing remodelers earn strong financial numbers while having a focus on improving th...
Investment: $192,225
Cash Required: $119,900 - $337,590

Learn More of DreamMaker Bath & Kitchen
Learn More About Creative World School
---
Creative World School
Education
Creative World School is a unique business opportunity in the early child education industry. Our schools are unlike any other in the market and provide several selling advantages to our owners. Ou...
Investment: $2,445,300
Cash Required: $400,000

Learn More of Creative World School
Learn More About Amazing Athletes
---
Amazing Athletes
Child Services
Amazing Athletes is a mobile, year-round, educational sports and fitness program that introduces young children to the basic fundamentals of 10 different sports while helping them master 6 key area...
Investment: $33,100
Cash Required: $30,000

Learn More of Amazing Athletes
Learn More About Assisting Hands
---
Assisting Hands
Senior Care
Assisting Hands Home Care is one of the leading in-home care franchises, emphasizing exceptional customer service and personalized care, providing our franchisees with a proven and scalable busines...
Investment: $80,650
Cash Required: $100,000

Learn More of Assisting Hands
Learn More About FirstLight Home Care
---
FirstLight Home Care
Senior Care
FirstLight Home Care is a leading provider of home care services, helping individuals achieve the quality of life they deserve. We are a lifeline not only for seniors, but for people recovering fro...
Investment: $113,300
Cash Required: $100,000

Learn More of FirstLight Home Care
Learn More About 30 Minute Hit
---
30 Minute Hit
Fitness
The 30 Minute Hit is definitely not your typical gym. Not a typical women's only gym. And certainly not a typical Kickboxing gym. The 30 Minute Hit is a special place, that inspires and empow...
Investment: $122,000
Cash Required: $45,000

Learn More of 30 Minute Hit
What Does Innovation Mean?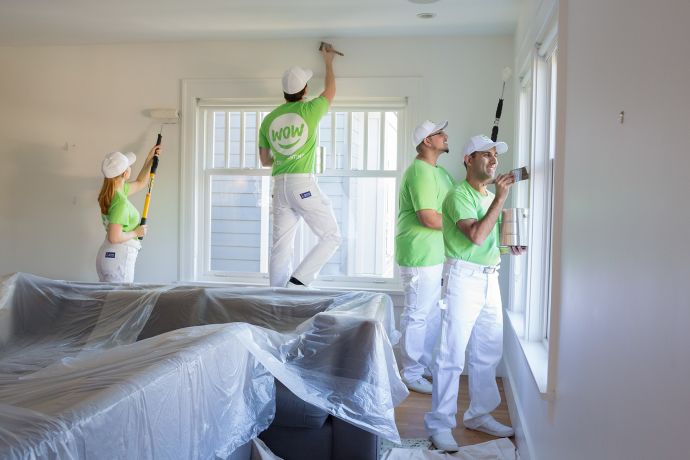 Some innovations are groundbreaking and headline-worthy, like the invention of the smartphone or the Nest. Other times, innovation takes the shape of small continuous changes that accumulate over time, filling a need no one knew they had. That's the funny thing about innovation — sometimes you don't even recognize just how big an innovation is until years later.
For instance, The Patch Boys franchise was born out of a need most of us missed. By creating a whole new category in drywall repair, they became the first franchised company to solve a problem that one else does — fixing small holes in your home.
And, as it turns out, being able to spot holes in the walls — and in the market — pays off.
"The more people get to know about us, the more they love us," said Leo Goldberger, CEO of The Patch Boys. "We have been growing at an amazing rate; in 2019 we have grown month-over-month by at least 15% EVERY single month."
For the team at JumpBunch, Inc. innovation, ironically, means holding true to what doesn't change.
Not sure which franchise is for you? Take the franchise finder quiz!
Joey St. John, VP of operations at JumpBunch Inc. explained, "The world is always changing, and today there are more things than ever competing for the attention of even the youngest of children, not to mention their parents. The fact that children need to be taught that exercising can be fun and puts them on a path to a healthier adult life does not change. Being innovative allows us to deliver that message amidst all the other competing voices with less productive outcomes. Being innovative ironically allows us to keep what doesn't change relevant...a child's natural desire to move and have fun."
Our Town America believes that innovation is critical to keep what many may consider an outdated product relevant.
Innovation for them means listening to the needs of their customers and end users. And, this strategy has proven effective as the 47-year-old direct mail company has been able to successfully evolve and transition with the times.
"Direct mail can be perceived as 'outdated.' Paired with the data to prove that direct mail is still, in fact, very relevant and is opened daily by millions, we at Our Town America are here to show that technology can and is very effectively intertwined with direct mail to create a very impactful program," said Brittany Johnson, marketing executive at Our Town America. "Our innovations over the decades have changed who we are. In the past, we were a print-marketing company. Now we are a technology company that prints."
YESCO Sign & Lighting Service also credits their longevity to innovation. "Our organization turns 100 next year. Without innovation we would not be here," said Josh Young, president of YESCO Sign & Lighting Service.
Creating a Culture of Innovation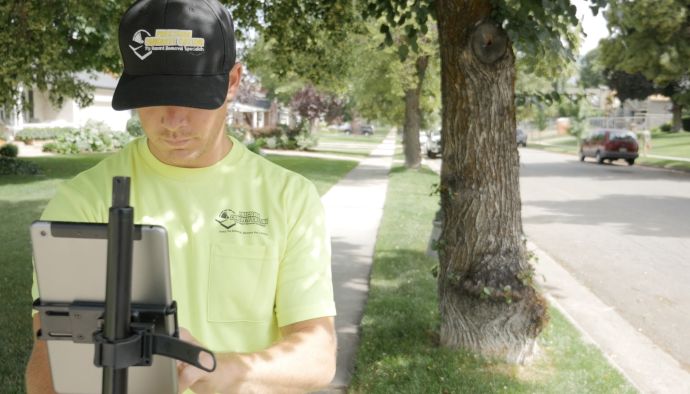 When it comes to creating a culture of innovation, top franchises have different approaches.
At N2 Publishing, for instance, the N2 Innovation Lab was created. "We firmly believe that while what we stand for should never change, how we do things should never stop changing. Because we are always open to new ideas, this spring we hosted our first N2 Innovation Lab," said Claire Barham, marketing communications manager at N2 Publishing. "During this four-part series, corporate team members were challenged to think of ways to improve our processes and policies which would, in turn, improve our franchisee experience. Everyone who wanted to participate had the opportunity to present their ideas directly to leadership, and now some of those suggestions are in various stages of implementation."
N2 also meets regularly with team leaders, conducts surveys and has an open door communication policy. "By giving our franchisees and team members the chance to propose new projects and by constantly soliciting feedback, we invite innovation at every turn," said Barham.
At WOW 1 Day Painting, they hold true to their motto "Bigger and Better Together," which emphasizes teamwork, and they have implemented initiatives such as the 101 Life Goals Program, which encourages personal development for all employees.
"We can achieve so much more together than we ever could individually, and that's why we have such a collaborative culture with our Franchise Partners. We are completely invested in not only their success but also their happiness and satisfaction," said Lizzie Cox, content specialist at WOW 1 Day Painting. "We have regular working groups around Franchise Partner feedback, and we actively encourage a culture where they feel comfortable sharing ideas and suggestions as to how we can innovate. In the same way, our internal operations team is passionate about growth and change - helping our system set and reach new goals, and constantly looking for ways to improve."
The team at Our Town America agrees and says that listening is key. The leadership team encourages employees to present innovative ideas to managers and they actively solicit feedback from franchisees.
Over at Payroll Vault education plays a critical role in creating a culture of innovation "Payroll Vault believes in education and the celebration of a-ha moments," said Jessica Martin, Director of Marketing & EPM, Payroll Vault. "Whether it is technological advancements or the investment into team development, it is all about creating a successful environment. When teams work in a successful environment, their client service and maintenance is exemplary."
Of course, innovation is only possible when change is openly embraced. This is at the core of innovation for Precision Concrete Cutting. "We incentivize innovation," said Matthew Haney, president of Precision Concrete Cutting. "Once the team has been through several innovations or iterations of the way we operate, they realize that change is embraced, and is part of who we are."
Barahm echoed Haney's statement, saying that finding solutions requires a commitment to trial and error, change and risk-taking.
Franchisee Satisfaction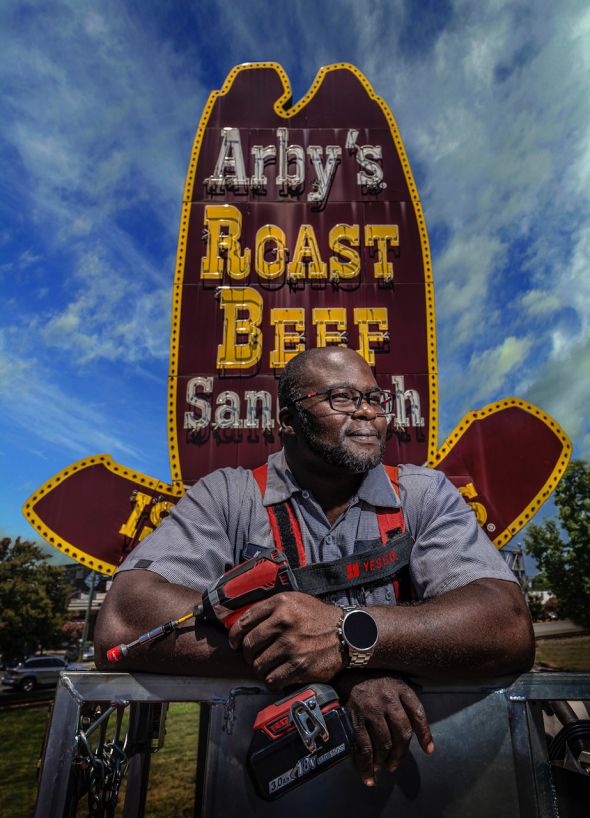 Franchisees who own a franchise on this year's Most Innovative Franchises list are pretty satisfied. Consider the following feedback we collected after surveying more than 25,000 franchisees.
86% of franchisees say they enjoy being part of their franchise system

88% of franchisees say they enjoy operating their business
If you're ready to learn more about owning your own franchise, this year's Most Innovative Franchises list is a great place to start. There are clearly brands that prioritize and value innovation and are constantly looking for ways to improve. As a prospective franchisee, understanding which brands are the most innovative can help you make a confident and smart investment.
Before you take the plunge with any one brand be sure to educate yourself about franchising. Identify the businesses that get you excited. Talk with their franchise recruitment teams and visit with existing franchise partners to hear their experience. Ask the hard questions – of yourself and of them.