TWO MEN AND A TRUCK
Cash Required
$80,000 - $190,000
Total Startup Investment
$95,000 - $670,000
Net Worth Required
$160,000 - $400,000
US/Canada Franchise Units
381
Franchise Owner Reviews
Reviewed by 125 franchise owners (58% of owners)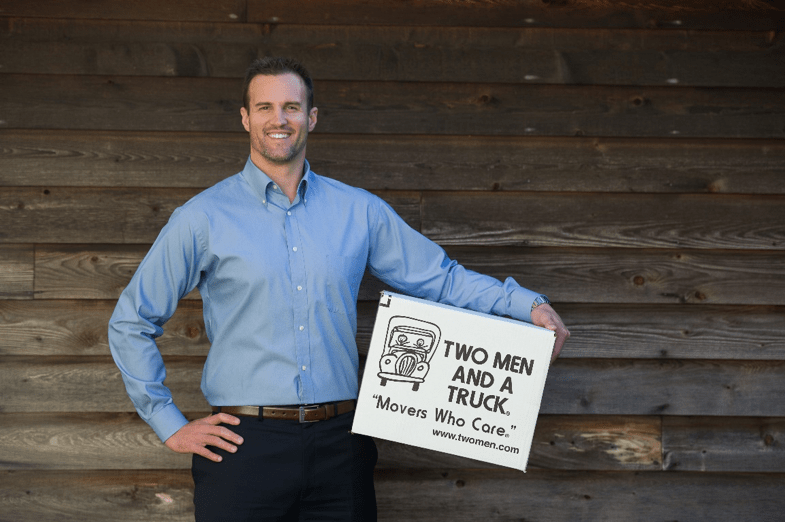 Moving People Forward will always be the number one priority for us at TWO MEN AND A TRUCK®, but focusing on how to move the company forward is an important process that keeps us growing, and helps us move closer to our goals. While adding fresh ideas that broaden what we're able to do as a customer service brand, 2018 will be an incredible year at TWO MEN AND A TRUCK, as we look to build on the strengths that have pushed the brand to the levels it's at today.
"Looking back at the origin of TWO MEN AND A TRUCK, one of the major focus areas for us included taking care of our customers," said Co-CEO and original stickman, Brig Sorber. "We've known since day one there are other moving companies ready and willing to take a job, so doing the best we can to make moving a tolerable — or even enjoyable experience — is necessary. And our culture now extends beyond the moving jobs that we take on. We make it a priority to truly be exceptional members in the communities in which we live and work. I'm proud of all that the TWO MEN AND A TRUCK family has accomplished while staying true to our roots and embracing our core values."
Numerous initiatives are in place to accomplish system goals, from our new long-distance moving initiative, Value Flex®, to breaking new ground in the world of portable storage, and improving the TWO MEN AND A TRUCK Customer Relationship Center. These will be major steps forward for the TWO MEN AND A TRUCK brand, and we're thrilled to provide potential customers with even more great moving options. With more than 380 locations in the U.S., we're able to cast a broad net and influence a large number of people from coast to coast, and internationally.
At TWO MEN AND A TRUCK, we regularly set goals along with tactics on how to achieve those, while measuring progress throughout the year. With the TWO MEN AND A TRUCK's proven business model, strong support system, and affordable start-up costs, our growing brand is poised to set franchisees up for success! Initial investments for new franchisees typically range from $95,000 to $670,000, depending on geographic marketing area size and location.
2018 will be a big year for everyone involved with TWO MEN AND A TRUCK, as we seek to support our customers' moving needs in creative and comprehensive ways while adding diversified revenue streams for our strategic partners.
TWO MEN AND A TRUCK is the largest franchised moving company, both in the United States and internationally. Currently, the TWO MEN AND A TRUCK system has more than 380 locations, 2,800 trucks, and is present in the U.S., Canada, Ireland, and The United Kingdom. TWO MEN AND A TRUCK has performed nearly seven million moves since its inception in 1985. The company has seen consistent monthly growth dating back to December 2009 and foresees positive growth trends through 2018.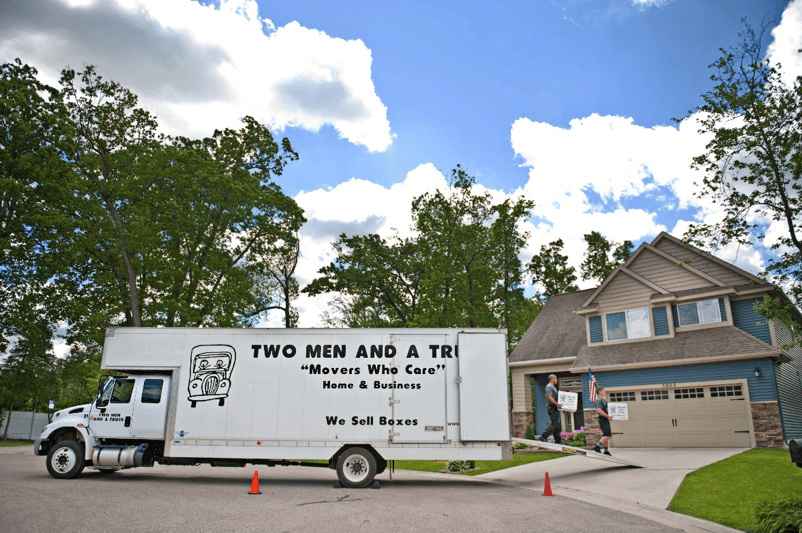 Download the franchisee satisfaction report on TWO MEN AND A TRUCK absolutely free